Colorful Chocolate Packaging For Muse Chocolate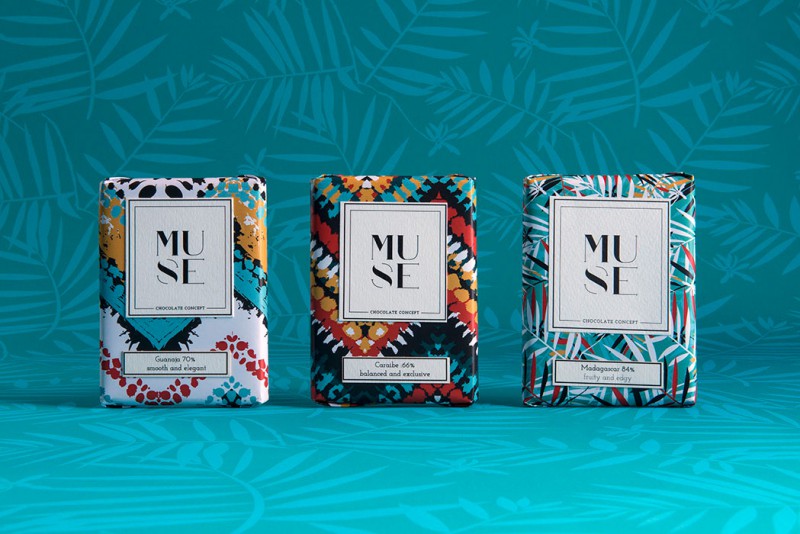 Muse Chocolate decided to go with colorful patterns based on the origin of the chocolate. Take a look at some colorful chocolate packaging.
In my book colorful chocolate packaging is always a good way to go. That really goes for all sorts of packagings. Actually it goes beyond packaging as well. Color is more fun. That's just the way it is.
That's why I get so happy when I see a colorful chocolate packaging design set like the one that have been created for Muse Chocolate. In this design nobody held back on the color. It got paired with a pattern that is inspired by the origin of the chocolate.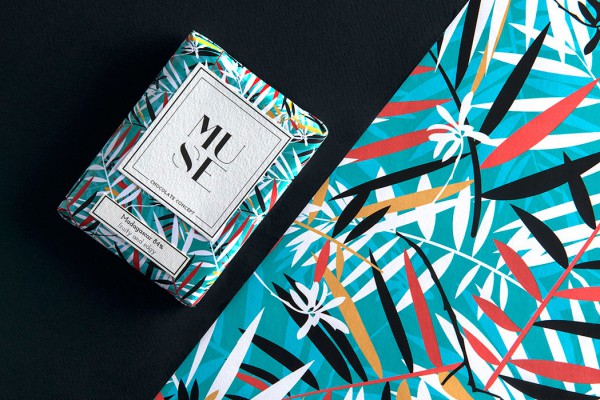 I'm not really sure that I can see a clear connection between the countries, patterns and colors. That could be because I haven't visited any of the places where the chocolate comes from. It could also be that it's really not that clear and the storytellers here have been reaching a bit too far.
But that really doesn't matter. The chocolate look great and since it is chocolate I'm confident that it tastes good as well. What else do you need?
For more great chocolate packaging check out my full coverage here. For more on the design go here.