Colorful Design Makes This Soda Irresistible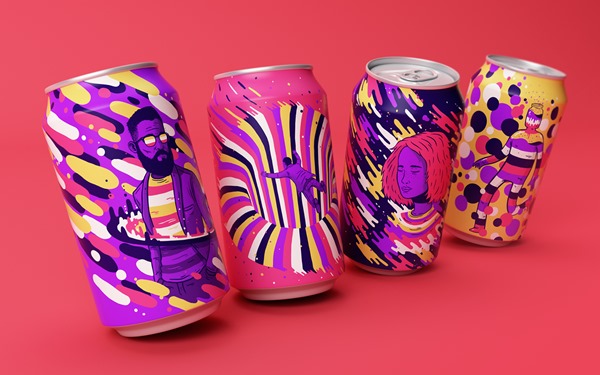 Check out the packaging for this soda, it is the colorful design that makes this soda simply irresistable.
This colorful design for a fictional range of soda is simply irresistible. With loads of color, some abstract elements and great graphics Brazilian artist Lucas Wakamatsu have put together a range of packaging I would buy every time.
The idea was simply to design some great illustrations for a soda can. So Lucas named his project Resonance a started creating.
Here I'm only showing stills of these cans but if you check out the full project here you can see some cool gif based on the cans design.
What I like about the project is that Lucas went all in when it comes to color. This is something I've been going on about for a long time. So whenever I find a cool project with loads of color I love to share it here.