Take A Look At This Colorful Milk Packaging Design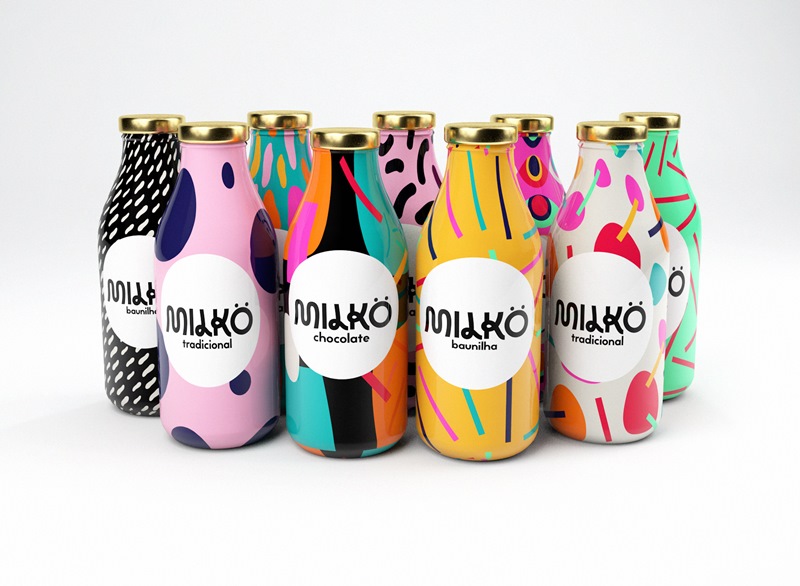 Check out this set of cool colorful milk packaging designs, the cool thing is that they wasn't even developed as packagings in the first place.
The colorful milk packaging designs is made by a Brazilian design student. At first glance this looks like a ambitious design project for milk. But the project is really a typography project made by student Giovani Flores.
The assignment was to design lettering that would be used in packaging for some type of liquid. Giovani chose milk and came up with this great design.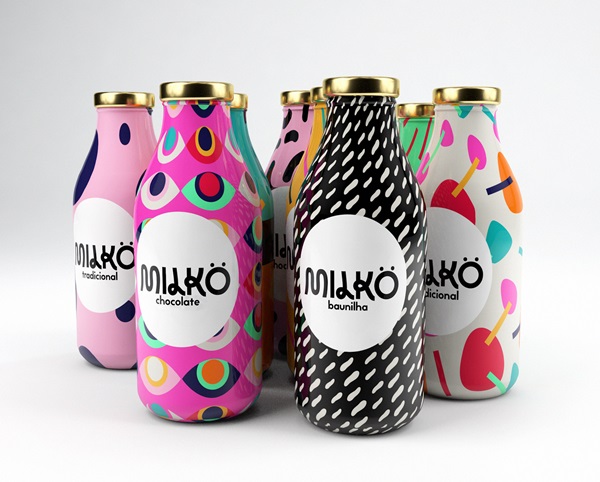 The Design
The bottle looks just like any milk bottle as long as we are talking about the size and shape of the bottle. But as you can see it looks nothing like that. The colorful milk packaging designs goes all in.
Each bottle come in a 80's and 90's inspired design. Big splashes of colors, all kind of different shapes. The typography is placed within a white circle on each bottle. With its quirky bendings and unusual shape it works great with the colorful design.
Like many times before the probability of this design being found in real stores are slim but let's keep hoping at least.
For more great milk packaging you can check out this slideshow.