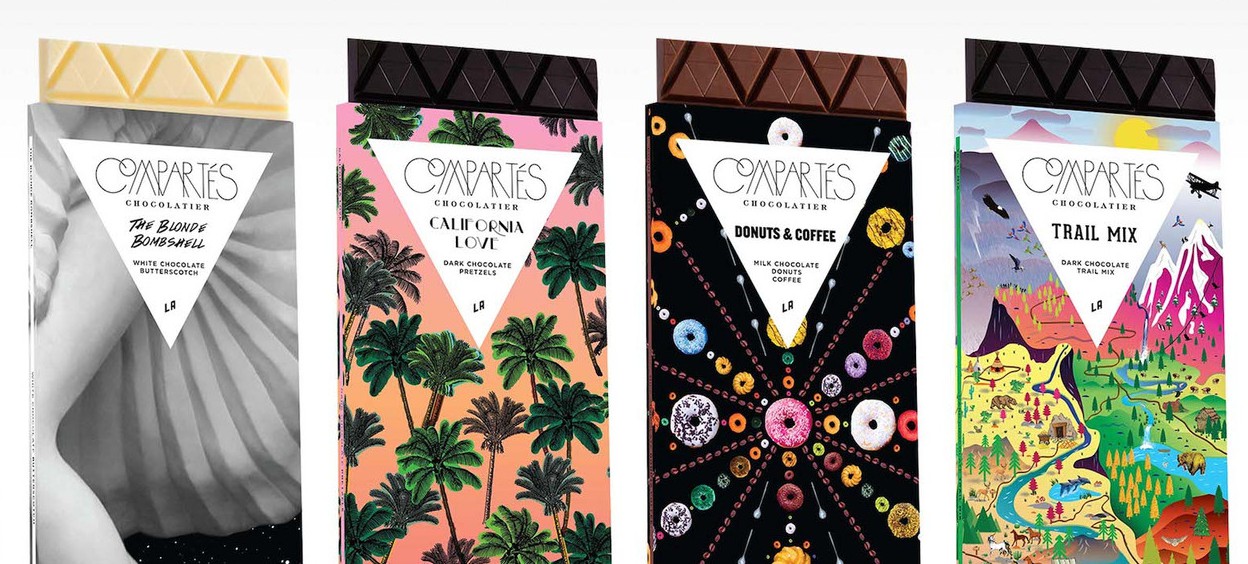 Compartés Chocolate have been known in Los Angeles for their chocolate for a long time but they also have great looking packaging for their gourmet chocolate bars.
The size and traditional square shape are the same as for most chocolates but they combine the design of the cover to match the chocolate in a very cool way. Just take a look at these cool designs.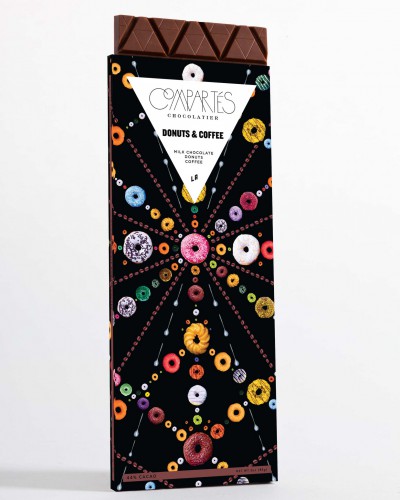 Colorful donuts and coffee spoons and beans in a pattern with a disco feel to it.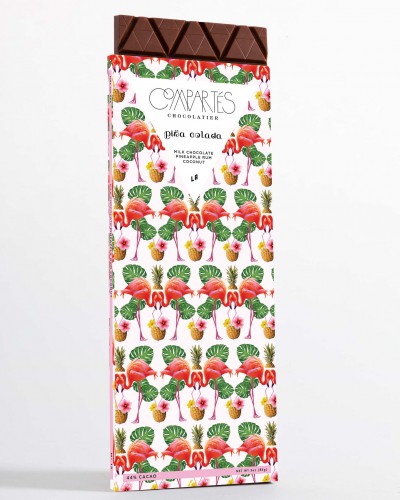 The Pina Colada gets its tropical mood with flamingos and pineapples. Almost too cool lookin to eat.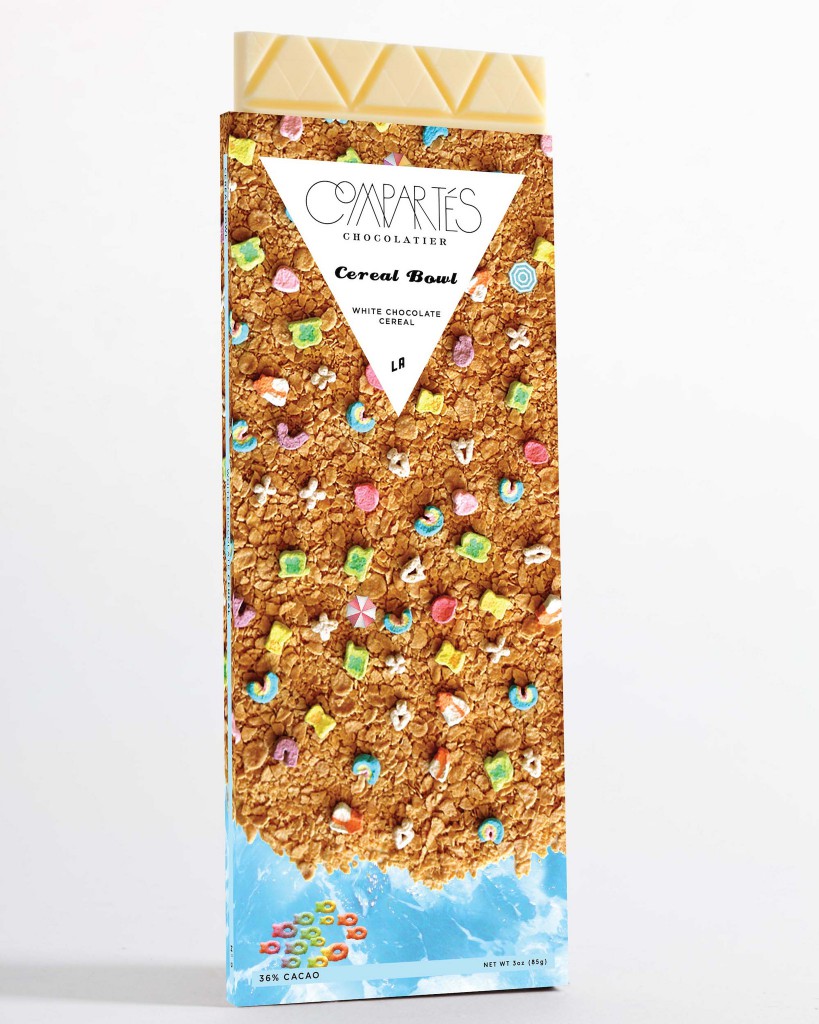 Cereal Bowl flavor looks like a sandy beach filled with colorful seashells.
About Compartés
Compartés chocolate was founded in 1950 to bring European chocolate artistry and techniques to the United States. Ever since the opening in Los Angeles they have been offering their chocolate creations to everyone from Marilyn Monroe to The Kennedys.
The philosophy is simple, make chocolate by using the freshest and purest ingredients, in case it is available source them locally. Besides the great looking chocolate bars they also make truffles in a wide variety of flavors, jams, chocolate filled fruit and custom chocolate creations.
Compartés Chocolate is run by chocolate master Jonathan Grahm who have become a chocolate star in the US.
If you want to shop some chocolate from Compartés and have some cool chocolate packaging at home you don't have to go to Los Angeles, they are all available in their webshop.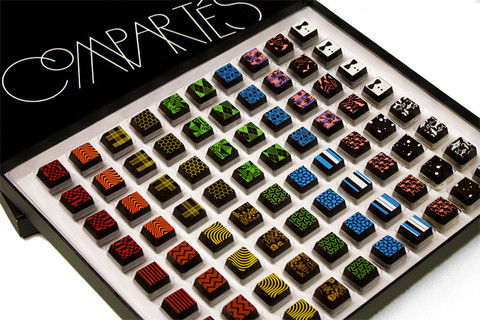 Tags: chocolate, donuts, flamingo, los angeles, packaging, pina colada, pineapple, truffles, usa