Contemporary Pieces Junk Food Still Life Photos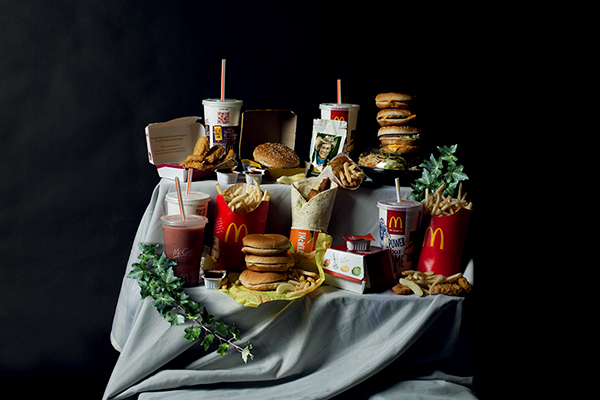 Contemporary Pieces Junk Food Still Life Photos by Rebecca Rütten.
Rebecca Rütten is a German designer with a focus on film and photography that have created a project called Contemporary Pieces. She takes portraits in a style that will make you think of classic paintings and she has combined these classic looking photographs with props held by the models, the twist is that the props are mostly fast food.
In the collection there is also a few still life shots also consisting of fast food and also taken in the style of classic still life paintings. Both these are truly a cool project and a great example of contemporary food art.
Food art is not however the only projects Rebecca have been up to, if you visit her Behance portfolio you can check out some of her other stuff. Below you can also see a video from her show that was held this summer.
Exhibition: Contemporary Pieces at Karussell 2014 from Becky Fuchs on Vimeo.