Cook This Page: IKEA Reinvents how we use recipes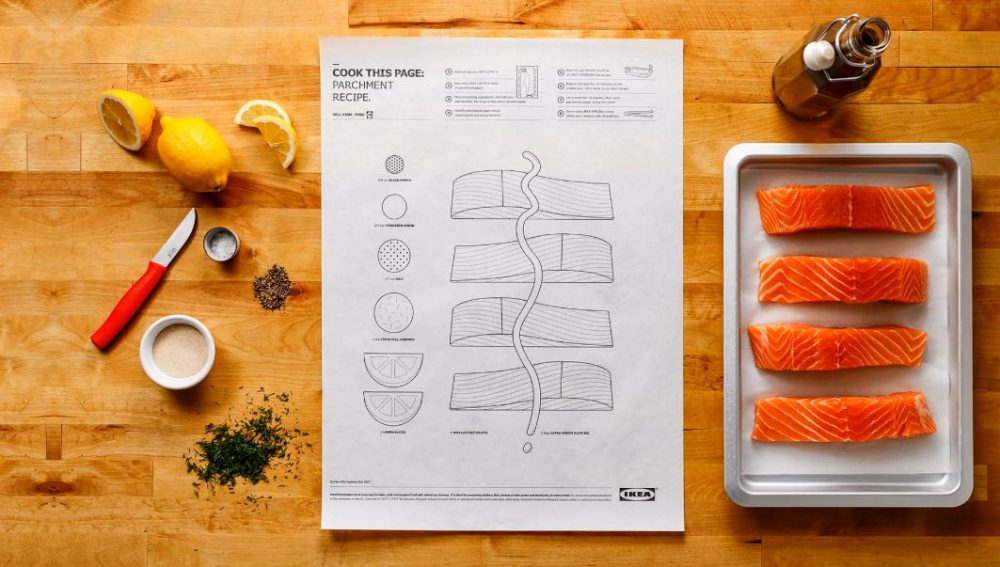 Are you intimidated about trying new recipes? IKEA came up with the solution for you. Check out how IKEA reinvents how to use recipes with their latest innovation Cook This Page.
Cook This Page is the latest innovation from IKEA and this idea could be a gamechanger. You see, it turns out that even though cookbook authors and food writers like myself keep writing up new recipes all the time people aren't that interested in trying them.
I do call this IKEA's latest innovation but this actually came out a year ago but I somehow missed it, weird but true but I figured better late than never right?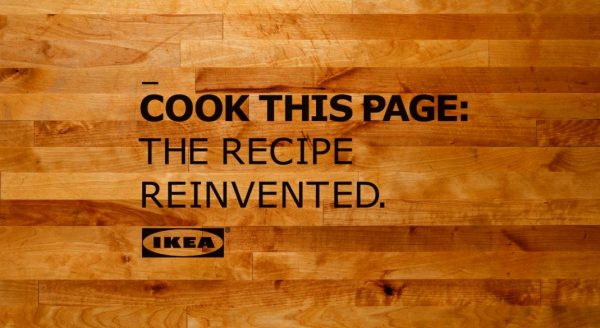 Why aren't people using new recipes?
Many are intimidated by new recipes, they seem too complicated, take too long and time and patience isn't always a thing we have to spare daily. So how do you get people to try new stuff and make them use new recipes without getting scared off?
IKEA made a kitchen paper with a very detailed recipe printed on it. You use the paper as both instructions and a template for each ingredient and then even cook with it. Quite genius if you ask me.
How can you cook with a printed recipe?
The paper is regular oven-proof parchment paper. So as far as that goes there's no problem. The ink used to print the instructions and templates is food-safe meaning you can just put it in the oven, no problem.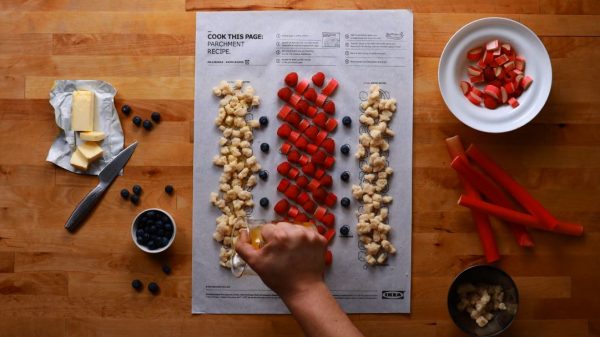 What's great about Cook This Page
In my opinion just about everything. First, the recipes use some items you can find in the food section in IKEA stores. So they will boost their sales if this concept gets launched on a large scale. So far it was made for an event in Canada but I'm hoping for it worldwide of course.
Secondly, if this can help people cook new things then great. Because people might be intimidated by recipes but that does not mean they are afraid to try new things. Actually, it's the other way around, most of us want to try new things, we just don't have the time and courage to actually cook it.
You can see the full video of the project below. For great recipes that you should try check out my own collection here, most are very easy to make.