Cool Food in Jars Food Photos for Birch & Waite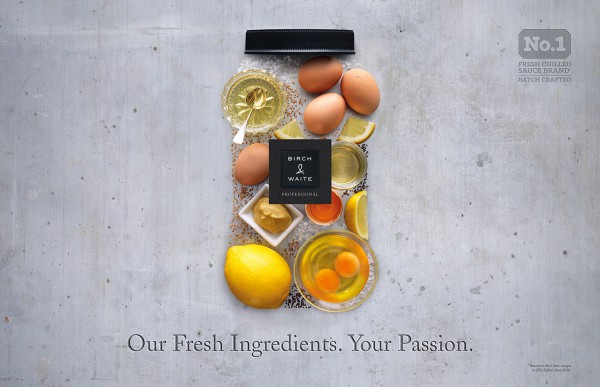 These cool photos of food in jars are actually real photographs. Take a closer look at these cool food in jars photos made for Australian company Birch & Waite and see how they were made.
The Australian agency Evo was approached by Birch & Waite who needed help to launch their new range of high-quality sauces made for the foodservice industry. What they discovered was that the competition either lacked differentiation or simply wasn't delivering good quality. Something that Birch & Waite did.
To communicate what the Birch & Waite sauces was really about they came up with the idea to show every single ingredient that goes into each sauce in this new range and photograph it. And so they did. For each new sauce in the new range, they arranged all the ingredients in a shape that made it look like a jar of food. Each photo got a label and a lid to make them complete.
The idea to make food resemble something else is not new, I myself have made a food lettering project and I've seen a few examples similar to this one before. Still, it is so well made here I think it does deserve some recognition.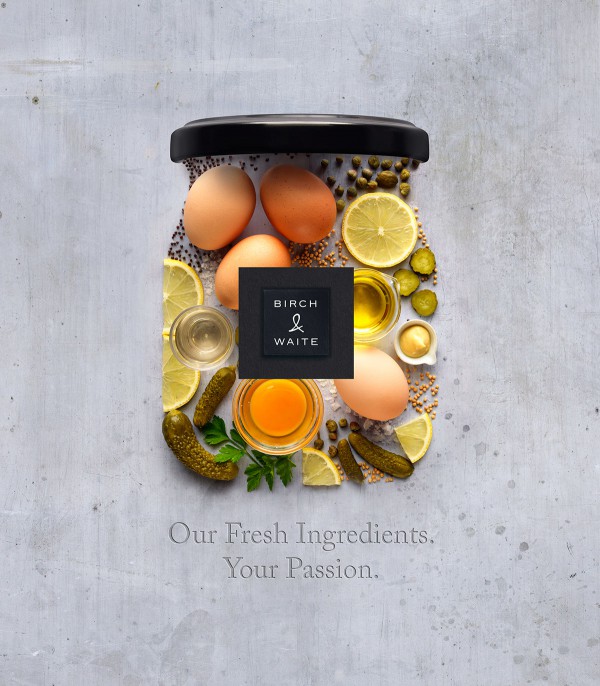 Birch & Waite have a wide range of fun products and a lot of the sauces sounds very tempting. How about some Roasted Beetroot Dressing, White chocolate dipping sauce or maybe some Greek Lemon Dressing. We haven't had the chance to try any of these since Australia is not around the corner but they all sound tempting.
As you can see these ads turned out great and they go great with the unique selling points of Birch & Waite, fresh ingredients in fresh sauces, batch made and delivering high quality.
To read more on this project you can take a look here. To see what else Evo is up to you can visit their website. Birch & Waite are also selling products on the consumer market and you can check out their website here.
For more great art and design with and around food do check out my full coverage here.