15 Cool Kids Food Packaging Designs – A list of fun food packaging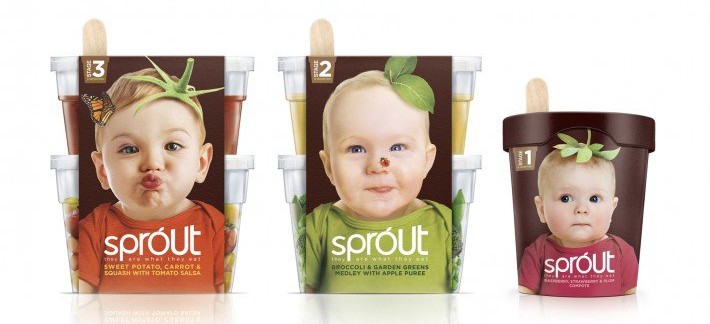 We've collected a great list of 15 cool kids food packaging designs. Here the design can be for any product but all are made in a cool and playful way with the goal to attract to youngest food lovers out there, or their parents.
Now not all of the packaging examples in this list is baby food or kids meals. Some of them aren't even targeted at kids. But they are all made with a great sense of humor and with some fun design elements that make them stand out on the supermarket shelf. So get ready for some fun food packaging in our 15 Cool Kids Food Packaging Designs list coming up below.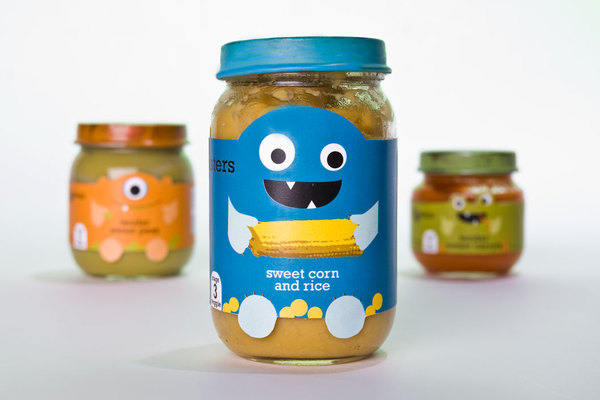 But we are starting with some classic baby food packaging. We think these cute little monsters make these jars way more charming than the regular style. (source)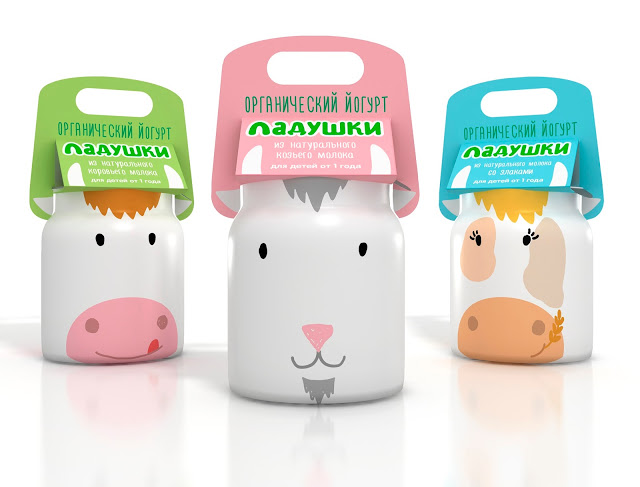 This is a student design project for a Russian Yoghurt Brand. Using the classic shape of a milk dispenser and adding these friendly animals make this packaging stand out. (source)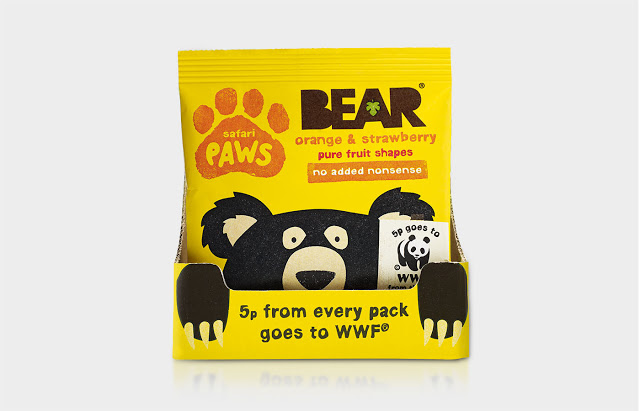 This cute bear packaging works great. We like the paws on the box packaging which makes it complete. (source)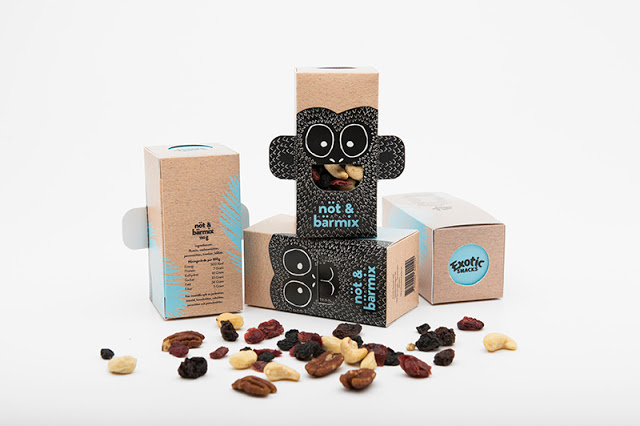 A goofy bear in this nut and berry mix from the Swedish Exotic Snacks company got our attention. The nuts fall out of the mouth of the bear. (source)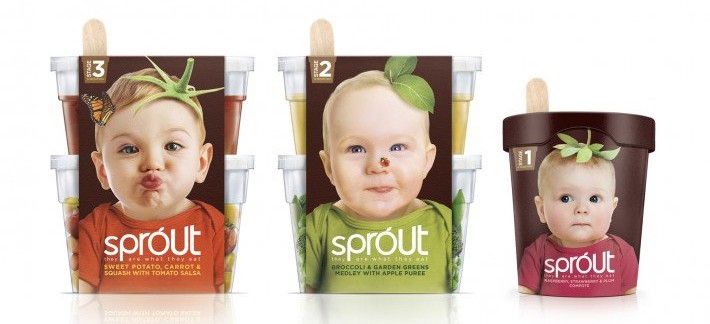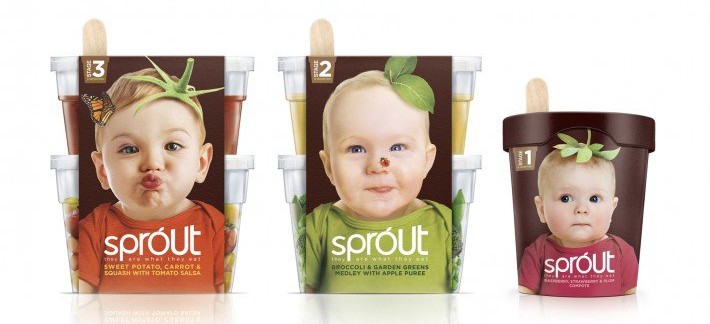 It is a bit surprising that with so many baby products on the market there are not many babies on the packaging. Just look how great it works. (source)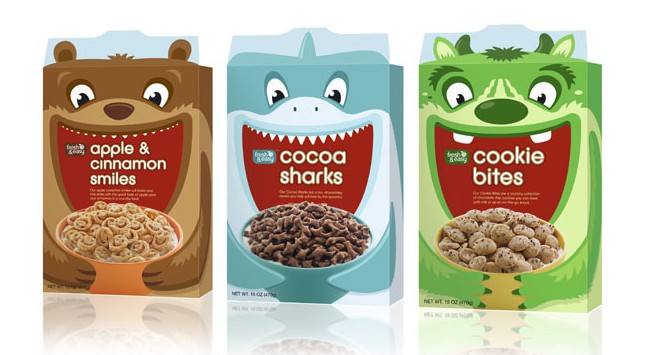 Fun cereal loving animals on is the theme for this packaging. (source)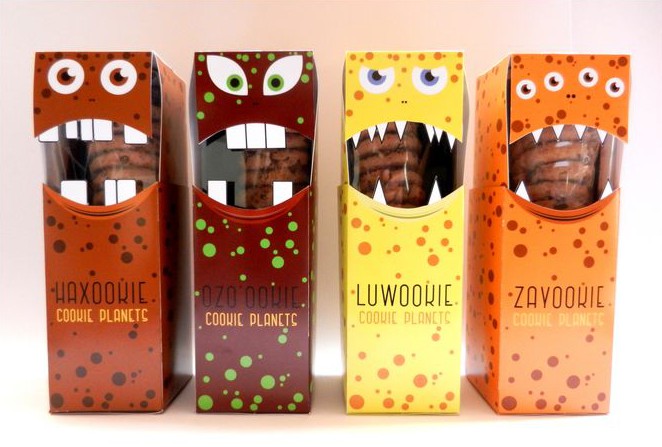 Crazy monsters that open their mouths to reveal some cookies, a fun idea. (source)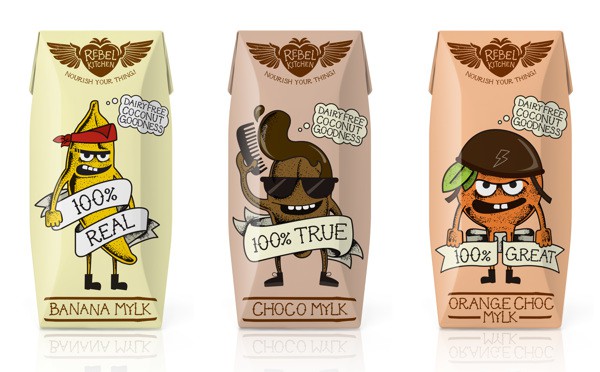 Flavoured milk is not one of my favourite things to drink but with packaging like these I would consider it. Also it's not really milk at all but Mylk a coconut based milk replacement product. (source)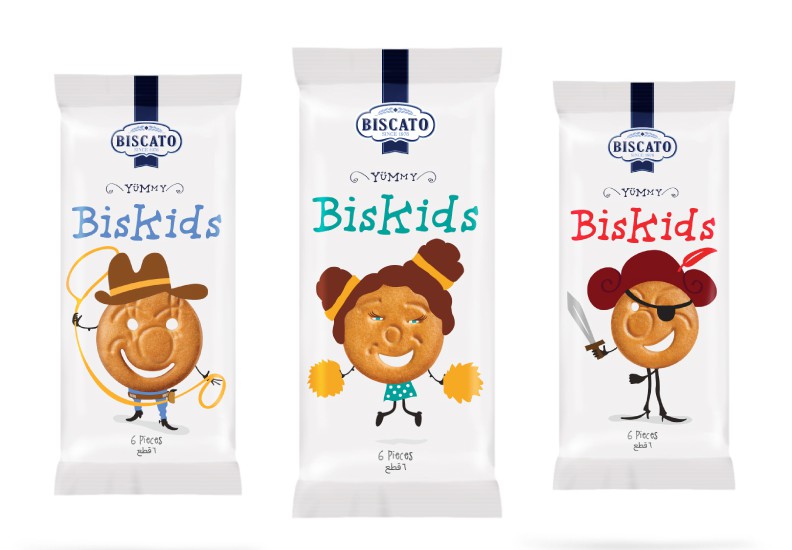 Biskids biscuits made some emoji styled cookies and used them to create some fun design on the packaging. (source)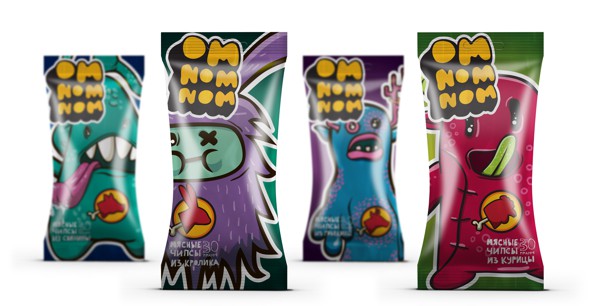 This is some soft of meat snack called Omnomnom, fun design with these dark colors. (source)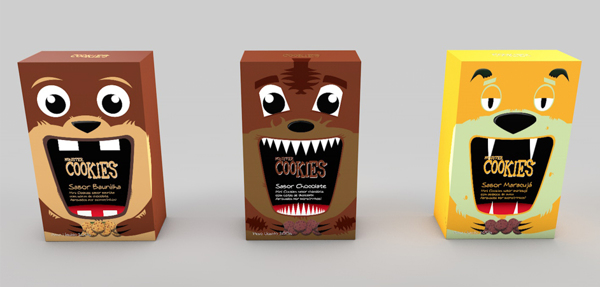 More cookies, more open mouths and more animals. We still like it. (source)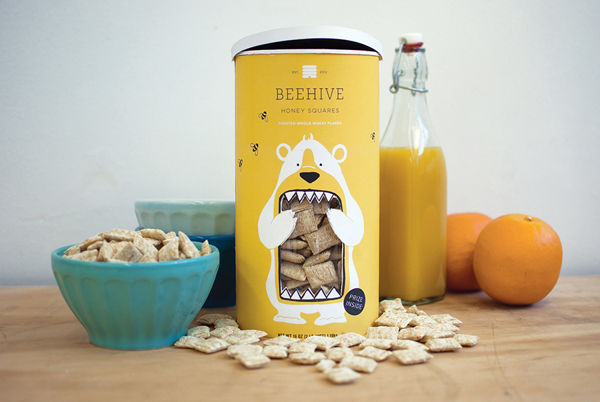 Another on for cereal, here we get a bear who is eating some Honey Squares. What we really like about this one is that besides the bear the packaging design is very clean and modern. (source)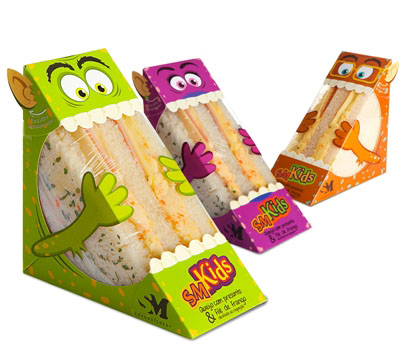 Animals eating seems to be the common idea when it comes to packaging food for kids. (source)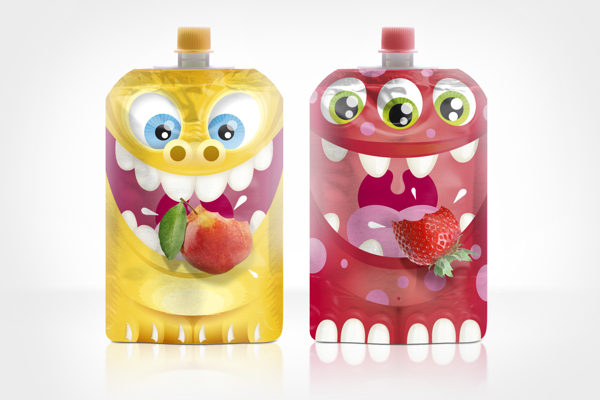 Crazy eyes and crazy shiny colors, this fruit pack has them both. (source)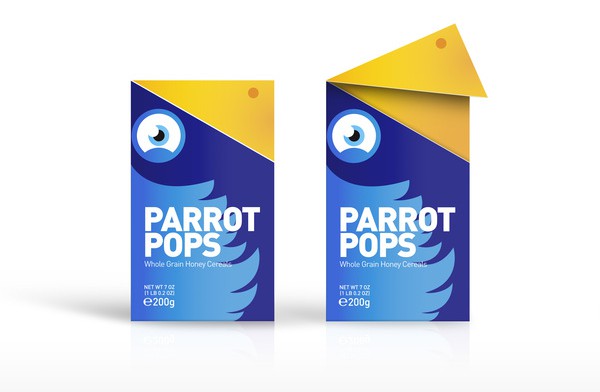 More cereal, here the idea is that the beak of the parrot is the opening for the packaging, great idea. (source)