Creative and Playful Cheese and Yoghurt Packaging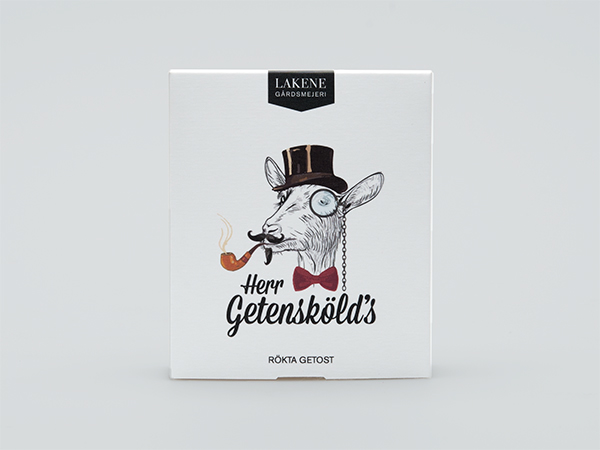 This design for cheese, milk and yogurt are made by four students at Broby Grafiska, a Swedish graphic design school, and you will love it.
The four students Frida Ekelund, Jasper van Wolferen, Ronja Hallgren, Maarit Hautamäki are graduates at the Packaging Design school Broby Grafiska in Sweden. As their student project they choose a local dairy producer called Lakene Gård (Lakene Farm) and redesigned the farms packaging.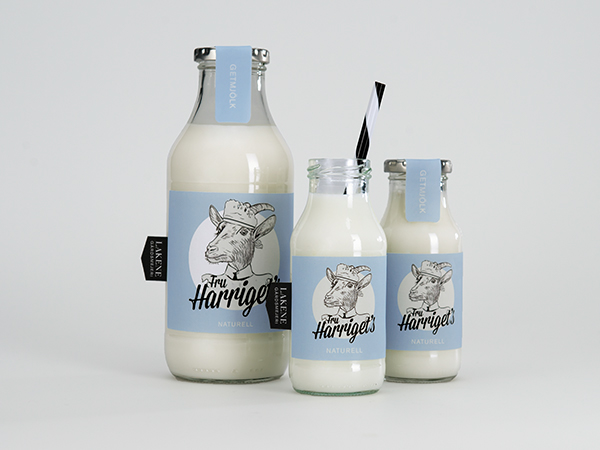 To not make the project to small they expanded their product line with fresh milk and goat yoghurt. The farms usual range consists mainly of cheese made by cow and goat milk.
A clean design with a sense of humour but without losing the artisanal feel to the products was the goal for the design. The students also created a web shop and ideas on how to market the concept built on a foundation of traditional dairy products but with a sense of humour.
To see more photos from this project you can have a look here.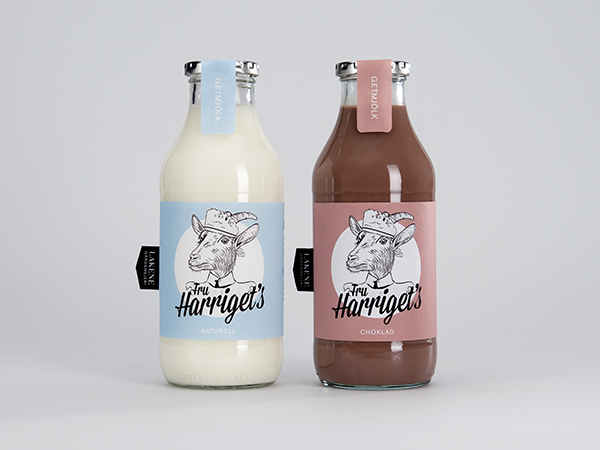 The milk bottle packaging comes in two flavors, regular and chocolate.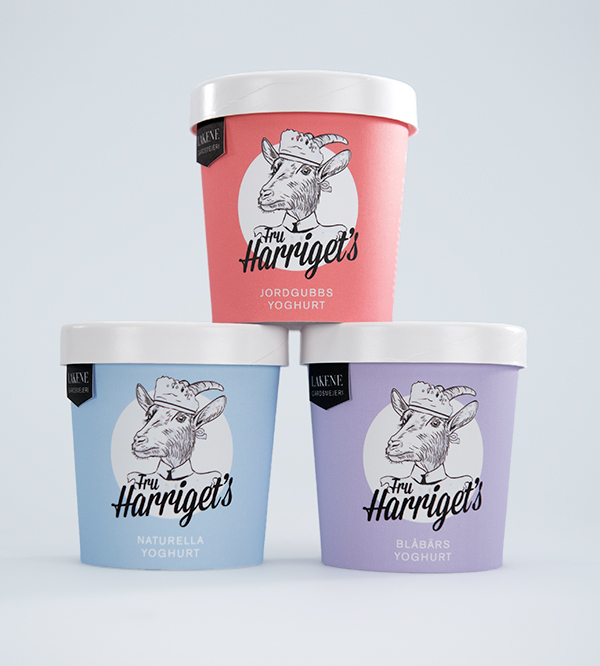 Fru Harrigets means Mrs Harrigoat and is a humorous wordplay. The yoghurt comes in three flavors, natural, blueberry and strawberry.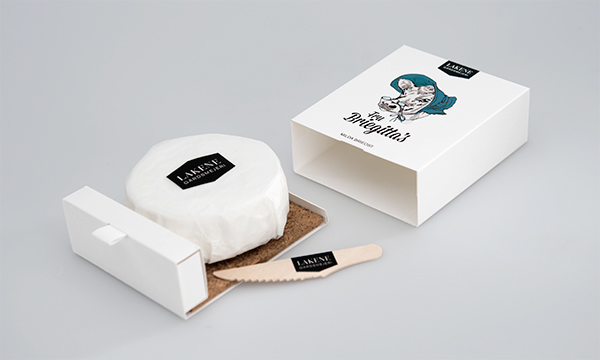 Moore humorous wordplay for the cheese, the name translates to Mrs Briegitt's as in Brie. It also comes with its own knife and cutting board.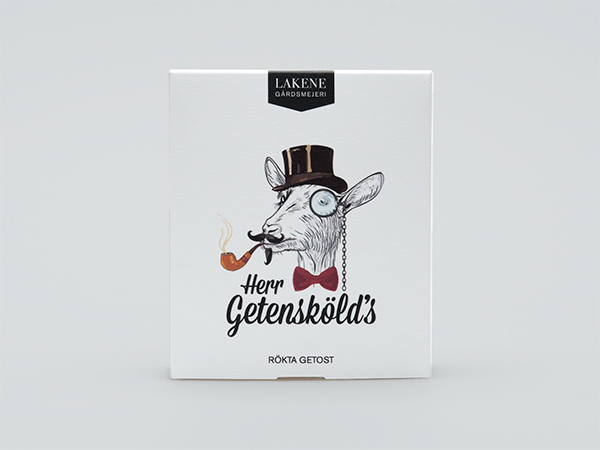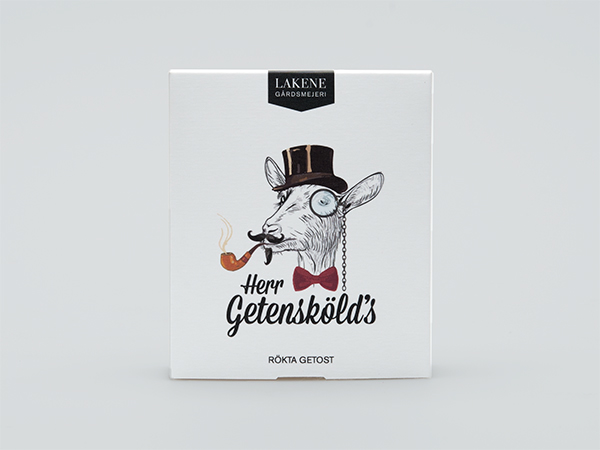 Another wordplay on the name, Getensköld doesn't translate very well into english but Geten means the goat. The name sounds like the a Swedish aristocratic name, hence the top hat and monocle on the goat. Also the packaging is for a smoked goat cheese so that explains the pipe.