Creative Chewing Gum Ads – You'll Stick To These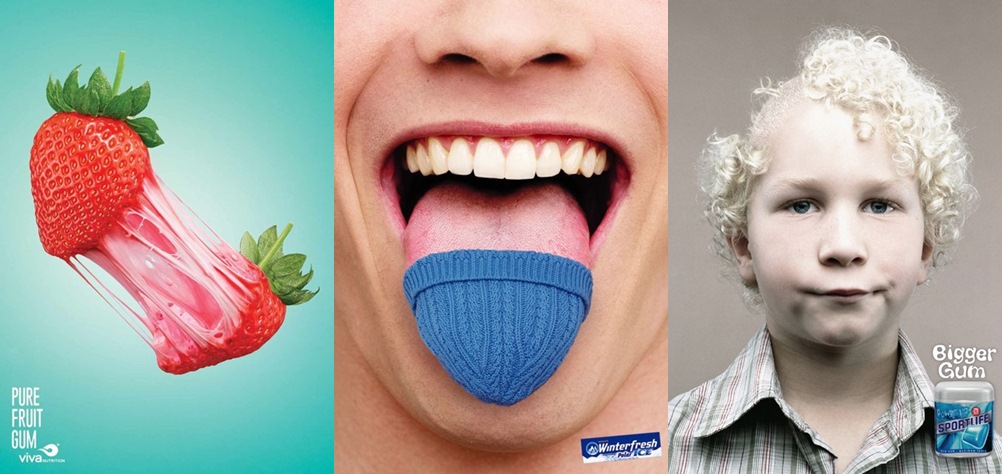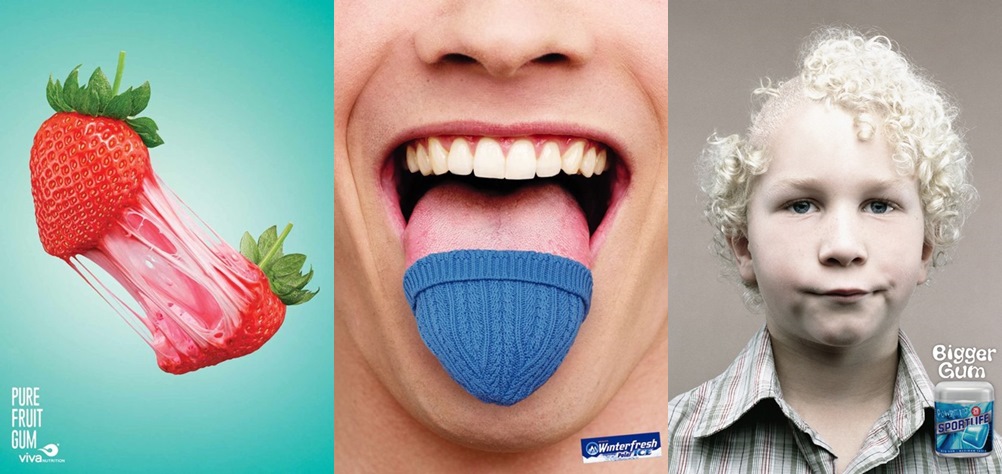 Let's get creative with chewing gum, or at least let's look at some Creative Chewing Gum Ads, I promise you'll stick to these great ads.
I'm not personally a big fan of chewing gum, the flavor disappears to fast and if I'm gonna chew it I want to eat it as well. But I've kept finding creative chewing gum ads for a while now.
That's not so strange, working in a clever way with ads is the best way of getting it talked about and a sticky gum with great colors has a lot going for it when you want to make something fun. So let's check out these ads, hopefully, they will put a smile on your face and maybe even spark a new idea or two. Let's go!
No One Will Find Out What You Ate!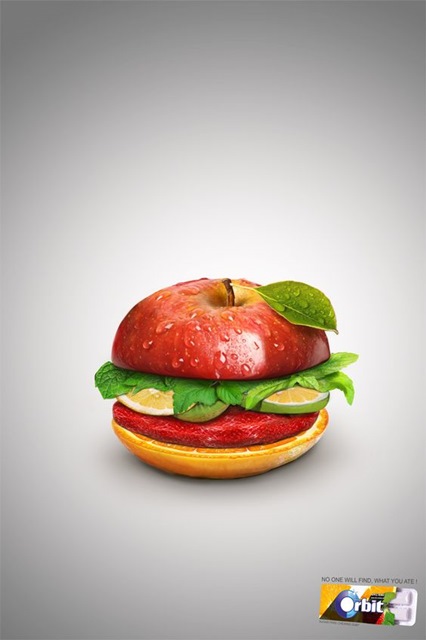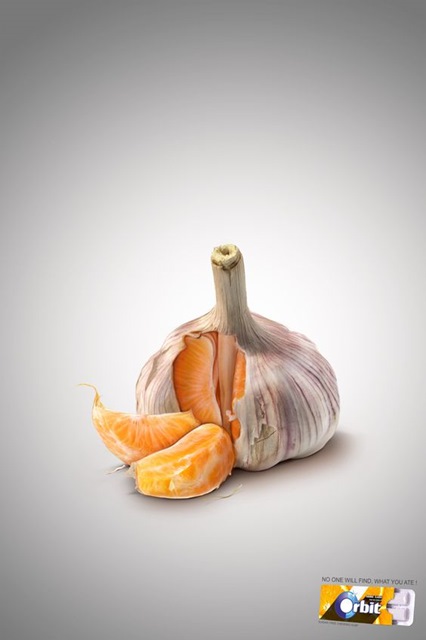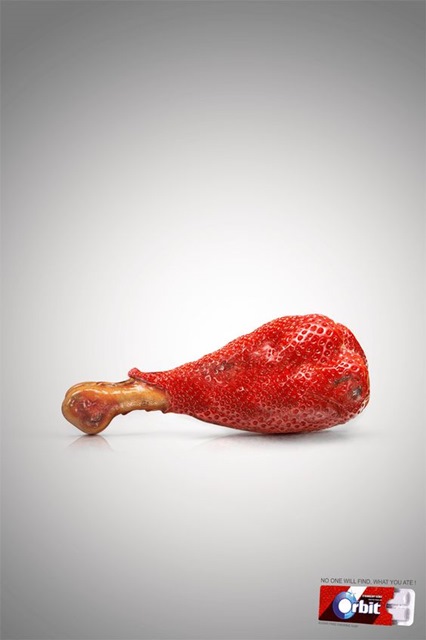 No one will find out what you ate! That's the tag from Orbit in this series of creative chewing gum ads. I kind of like the idea and it comes with a little bit different angle on why you should use chewing gum. Not just so that your mouth stays fresh but also so you can spare people around you from that Tandoori chicken you had for lunch. Not bad at all.
White Teeth and Toothbrushes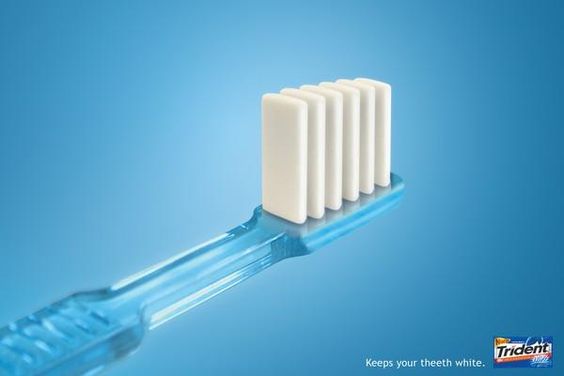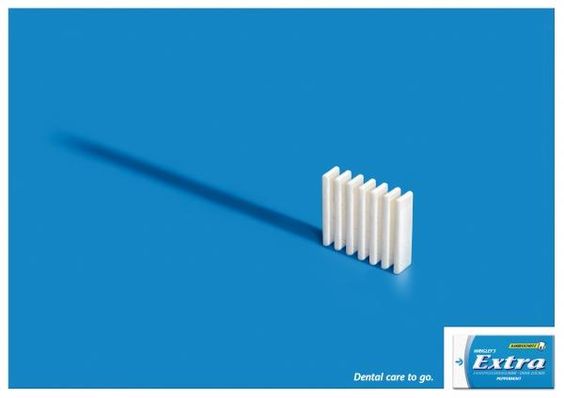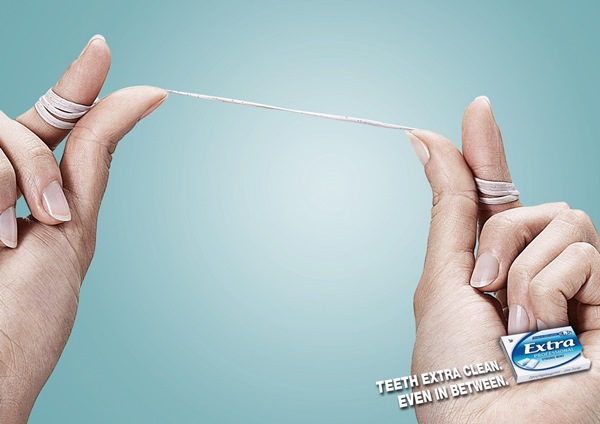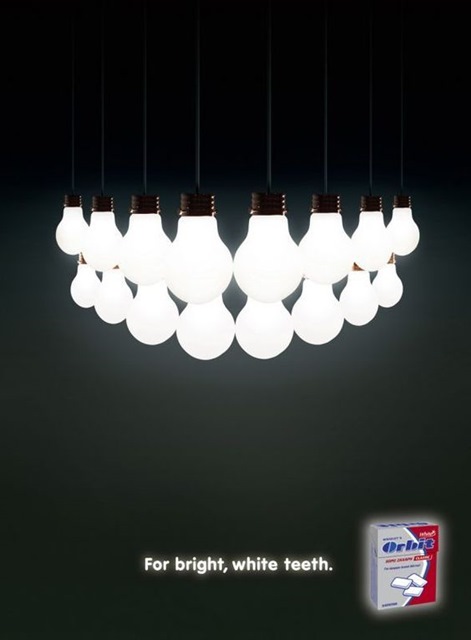 In these sets that actually come from three different brands of chewing gum, the idea is more or less the same, in the toothbrush one it's almost identical. I get that chewing gum brands use the dental angle on their ads, they do have a position there where most other candies or foods can't compete. Personally, I would like a different argument to why I should use chewing gum, that aside the ads look great.
Pure Fruit Gum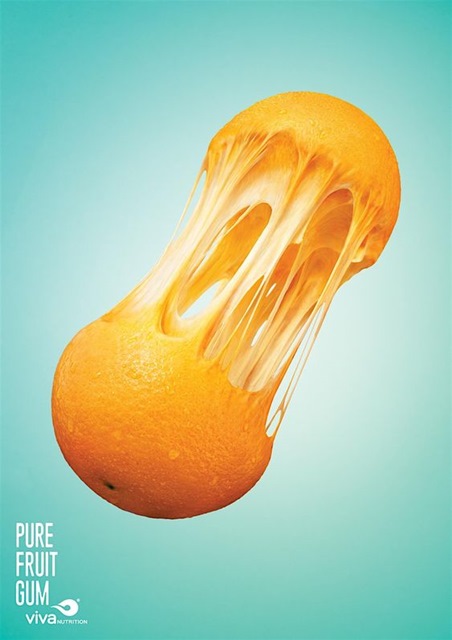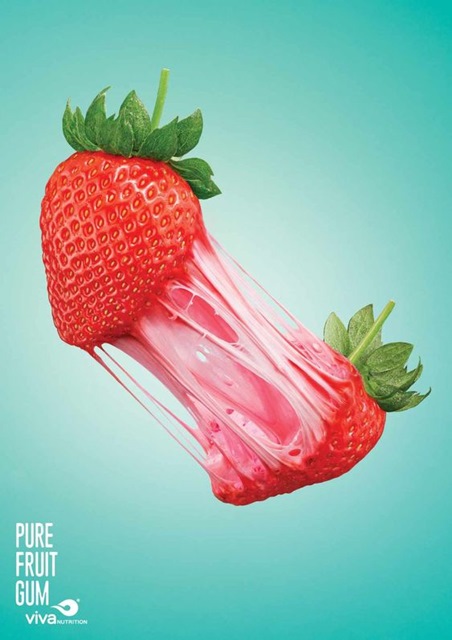 Nice chewing gum ads where the idea is to show the natural ingredients, maybe not super clever or funny but it looks kind of tasty and the digital work on these are great.
In the real world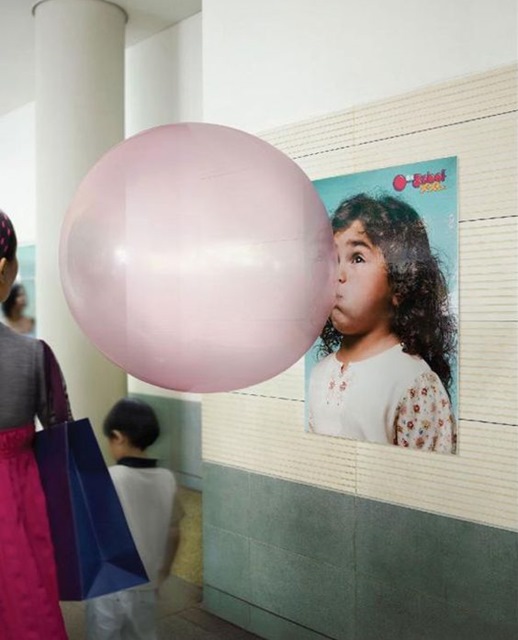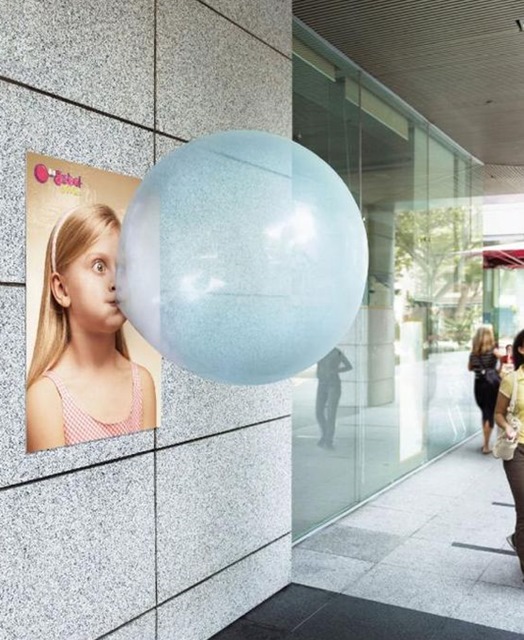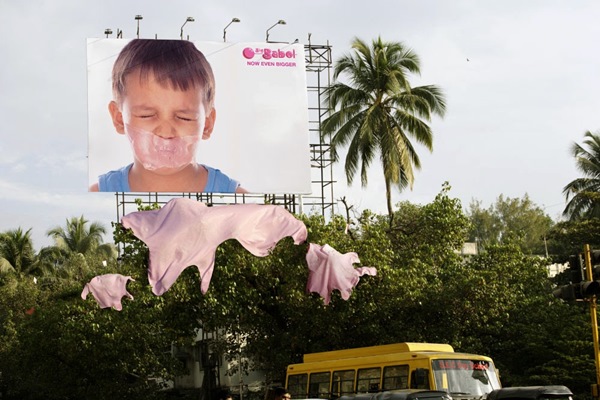 Once anyone gets creative this way it's hard not to love it. Two great ideas from Gabol Gum.
The really great ones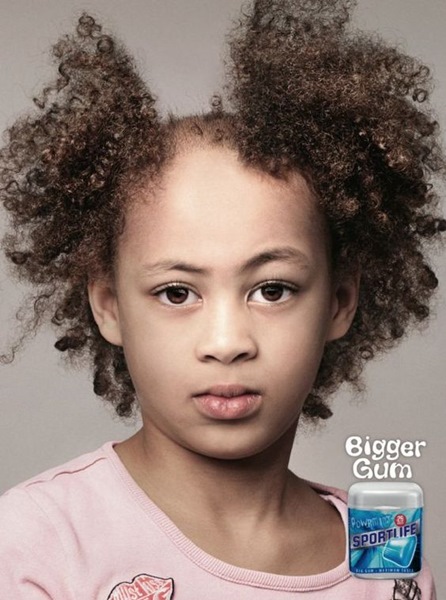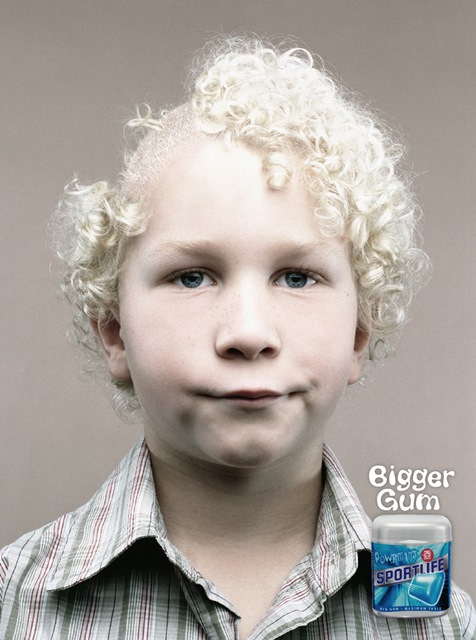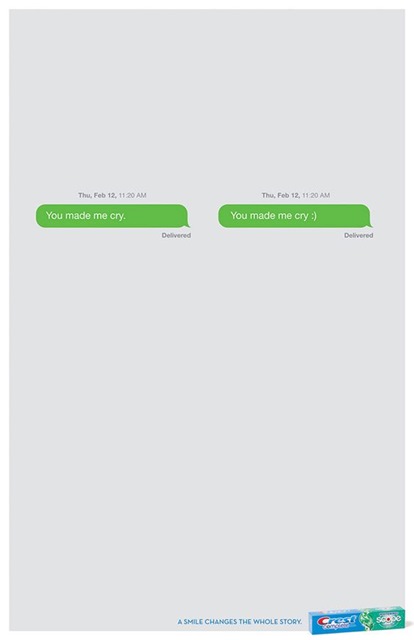 The three ads on top are my absolute favorites. I especially like the ones with the children but this last one is not bad either. One detail can make a big difference.
That's it for these creative chewing gum ads. For more great food ads check out my full coverage here.