These Creative KFC Ads Replaced Fire With Chicken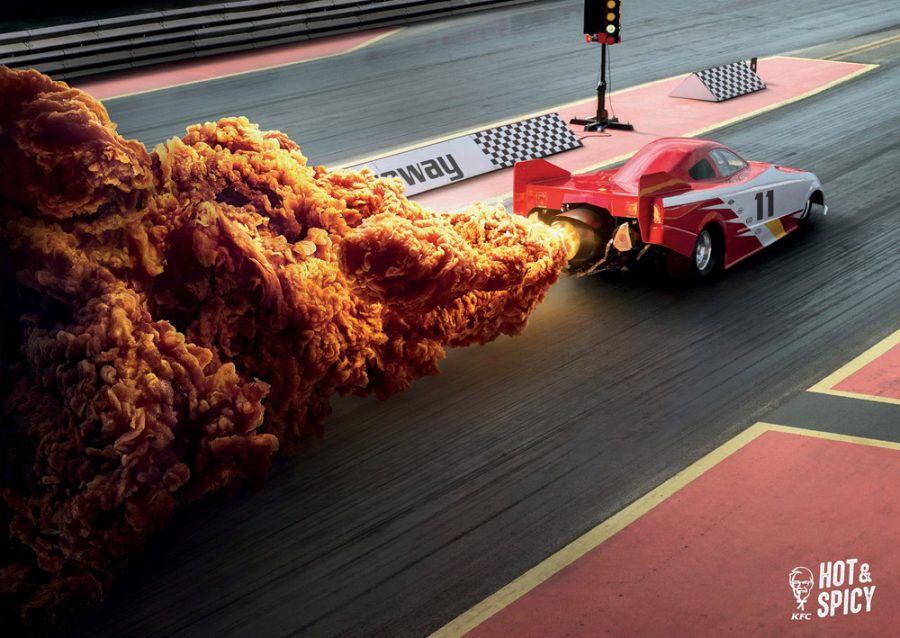 KFC in Asia created some really creative KFC Ads, in them the fire that you would normally see is replaced by spicy chicken, check them out.
I love the creative KFC Ads, the idea is one of those that is obvious once you see them and you once again curse yourself for not coming up with it first, not that it would matter. It's not like I work for KFC. Still, it would have been nice with some bragging rights.
There are three ads in the campaign which is only in print. Three things where a fire is one of the key parts. The one you can see on top is my favorite, a drag racing car that is just speeding away on that classic strip with plenty of fire coming out of the exhaust pipe. Only it's not fire, it's Hot & Spicy chicken from Kentucky Fried Chicken or KFC as we usually say.
The next two ads in this very creative campaign can be seen below. One is with a space rocket that is just taking off and going on new adventures. Lastly, we've got some sort of action movie shot of four people standing with an explosion behind them. You could find an image like that in any semi-good action movie.
Totally love these creative KFC Ads, hopefully, you do too. This is far from the first cool thing coming from KFC who really stepped up in marketing recently, just check out these amazing fashion items.
For more food ads don't miss out on my full coverage here.