Crude Raw Chocolate Packaging – Cardboard & Luxurious Foil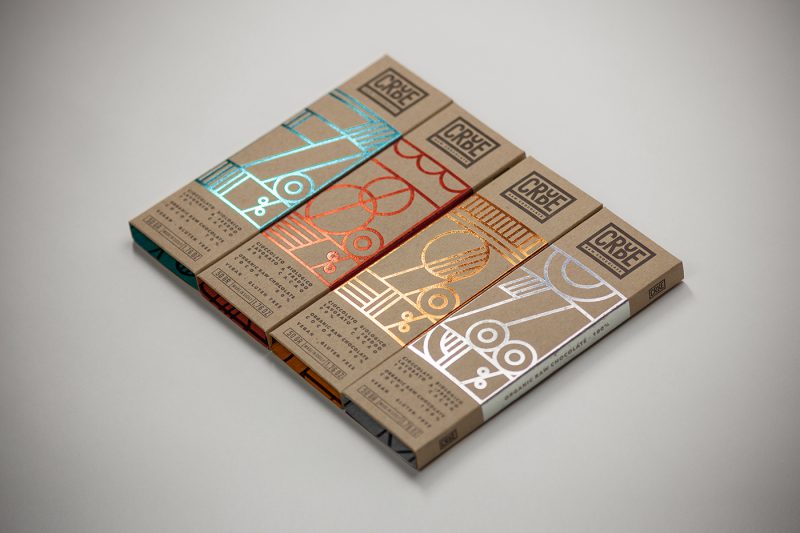 Sugar and cocoa are the only two ingredients in this chocolate. But the thing that's gotten my attention is the great packaging. It combines cardboard and luxurious foil in a great way. Check out the Crude raw chocolate packaging.
This Crude Raw Chocolate packaging only has two elements. But instead of cocoa and sugar we've got a great combination of cardboard and different colors of metallic foil.
Since the chocolate is raw and natural the simple cardboard design represents the chocolate in a great way. But if this was just cardboard it probably would look too boring. Natural sure, but fun? No.
So Happycentro who are behind this design added the art deco style typography in metallic foil for each of the design. The design for each type of chocolate is different both in the typography and the color of the metallic foil.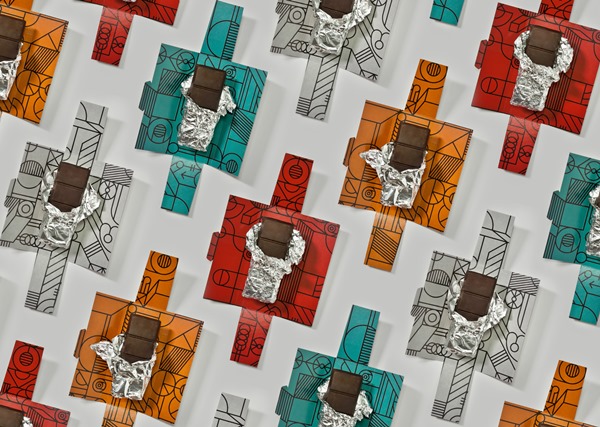 Check out the inside
But there's also some hidden design. Once you've pulled out the chocolate you can open up the outer packaging and find the same pattern again. This time it is in black with the color of the metallic foil as a background color.
Lastly there's one more detail that I like about this chocolate packaging. The size and shape. Most chocolates come in a standard rectangular shape. Not sure why, you can shape chocolate any way you like. If you just step away from this standard for just a little bit you will easily stand out on the shelf. Just like this one does.
For more chocolate packaging check out our full coverage here.