Cuckoo Cider Branding and Packaging Design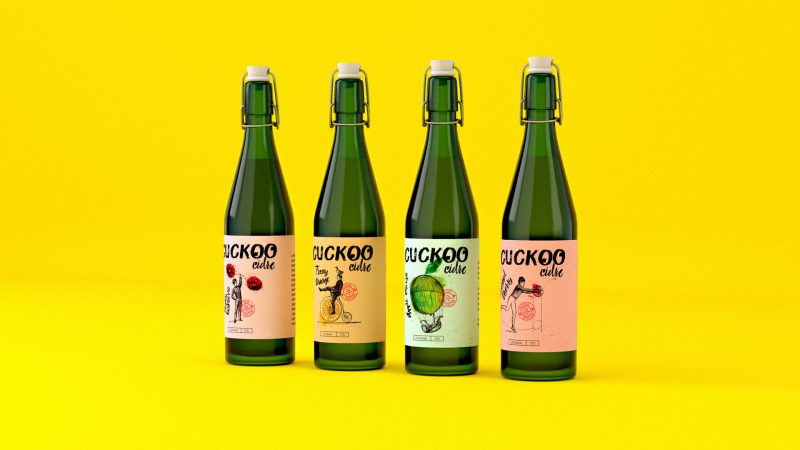 Cuckoo Cider is a cider brand that makes ciders with traditional methods. On top of that they have got some great Cider branding and packaging design, let's check it out.
Cuckoo Cider is a cider brand that makes traditional alcoholic cider. For their branding and cider packaging design they took some help from Ryska Design agency which was founded in Kiev, Ukraine in 2016.
That means they have got some great branding and packaging design. Since I'm all about loving great packaging that is what I will focus on here.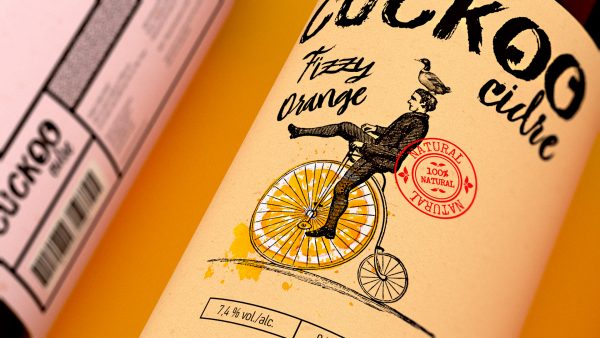 The Bottle
The bottles are traditionally shaped and made out of green glass. Fairly traditional for cider. But as I have pointed out before, creating a great packaging design doesn't have to mean that you need to reinvent the actual packaging. A glass bottle works great for all drinks, the only downside is the weight.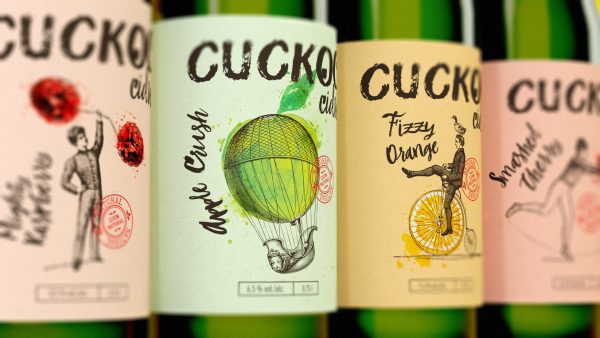 The Label
To make the design stand out they created a great label for every cider flavor they offer. The idea behind each design is simple. Make a vintage-looking illustration, incorporate the fruit used in the cider in some way. Add color. Done.
What you end up with is a great fun and modern design with great illustration work and plenty of colors. Great job by Ryska Design.
For more great packaging don't forget to check out my full coverage here.