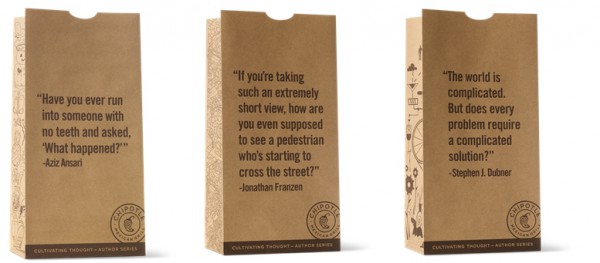 Chipotle is once again offering original literature by famous writers on their take out bags and cups. And this time you can contribute a verse, and win some stuff.
Chipotle have just launched a new series of their Cultivating Thought campaign where they print original short stories from well know writers. They print these stories on the cups and bags of the regular Chipotle take out bags and cups.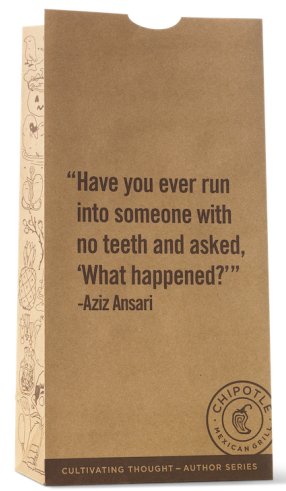 As a twist you can now contribute to this campaign and write your own review of any of these short stories. And if you do so successfully you have the chance to win a 1 year of free burritos or a Kindle Paperwhite tablet. All in all Chipotle are giving out a free year of burritos to three winners and 500 Kindle Paperwhites.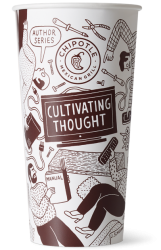 But there are some conditions. Since the original short stories only take 2 minutes to read you can only write a review that is 103 characters or less. So if you are living within the US and are 13 years or older it's time to start reading short stories and coming up with even shorter ideas on how to review those stories. And you don't have to visit or even eat at Chipotle to be part of this, all the stories and details on the contest is available at the Cultivating Thought website.
Cultivating Thought Writers
And there are no shortage of great writers in this campaign, stories are available by Tom Perrotta, Lois Lowry, Laura Hillenbrand, Stephen J Dubner and Jonathan Franzen to name a few.
But there were no shortage of great names the last time around either, some of the previous writers have been Judd Apatow, Paulo Coelho, Malcolm Gladwell, Sarah Silverman and Bill Hader maybe more comics than writers but still great reading. All of those stories are also still available at Cultivating Thought.
I love any company who really makes an effort into trying something different. Not all marketing have to be about sport, sex and.. sport. Also you'll always have a great excuse when being caught eating you next burrito packed with extra guacamole (of course), hey I'm not eating. I'm reading, you know. Getting cultivated.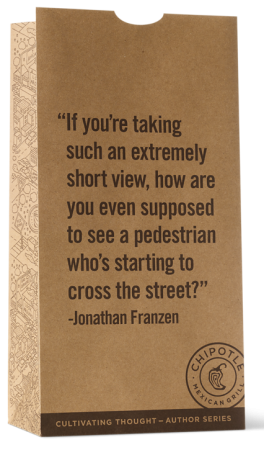 Tags: ads, books, branding, burritos, celebrities, chipotle, fun stuff, imdb, judd apatow, literature, malcolm gladwell, marketing, sarah silverman, stephen j dubner, tacos, usa