A Curious History of Food and Drink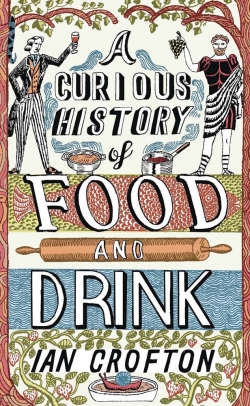 Ian Crofton has just released his book A Curious History of Food and Drink and this is the book for anyone interested in knowing a bit more about the history of our food and drinks.
When was the first hippo sour eaten? Who was the cucumber king of Burma? What could licorice be used for besides eating? These are some of the questions that Ian Crofton tries to answer by looking back at our history with a special lookout on our food. He has then found the little stories and amazing facts that may be a bit lesser known.
In the book Ian Crofton uses original sources like cookbooks, journals and manuals to reveal the true and entertaining stories behind what we eat and drink today.
Ian Crofton is a former editor in chief of The Guinness Encyclopaedia and has written other books about History like "History without the boring bits", A Curious History of Food and Drink is his first book about food.