Cute Honey Packaging combines Honey with Berries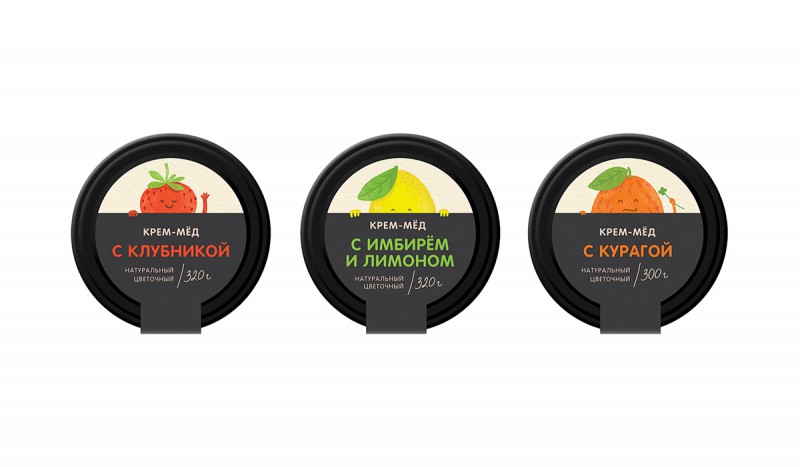 Take a look at this cute honey packaging that combines honey with berries in a lovely way.
It's not often that we talk about cute honey packaging here at Ateriet but we keep an open mind and when something we like comes along we want to share it with the world. The cute honey packaging designs by Russian designer Masha Ponomareva was just too cute to pass on.
The product is creamed honey flavored with berries and dried fruit for one of the major Russian producers and distributors of honey. The task was to create a label that lets the consumer see the product but adding a bit of playfulness so the product would feel a bit more fun.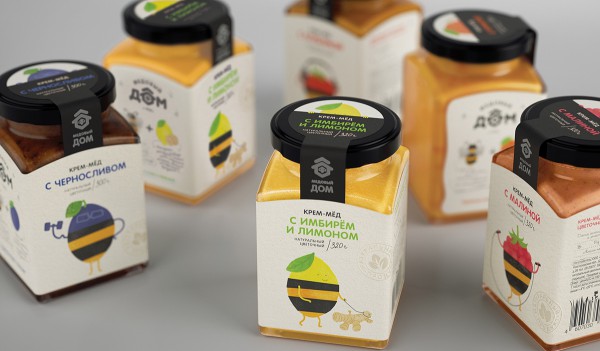 Masha Ponomareva made these cute fruits and berries in bee costumes as the main design element and we have to salute this great work. Just take a look at that blueberry working out or that strawberry enjoying some music.
Like in many other design projects we've written about before this also proves that sometimes there is no need to complicate things. We have also made a collection of different honey packaging designs where we are a bit critic about the lack of imagination when designing honey packaging. Check out that list here. In the list we actually list cute bees as an example often used but in the packagings displayed here I think there is something extra added.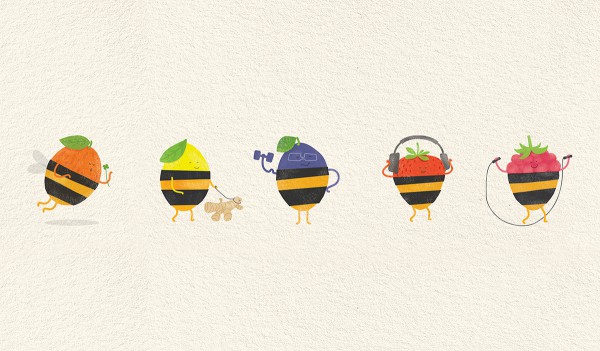 As a bonus for us you can also see some less playful honey packaging designs below that is also made by Masha Ponomareva. Those are for the same brand of honey but for a range of regional variations of honey. The style is completely different but also great.
To see more of the work by Masha Ponomareva you can head over here. For more about the cute honey packaging project go here and for the regional honey packaging design go here.