Cylindrical Food Might Be The Future of Fruit And Vegetables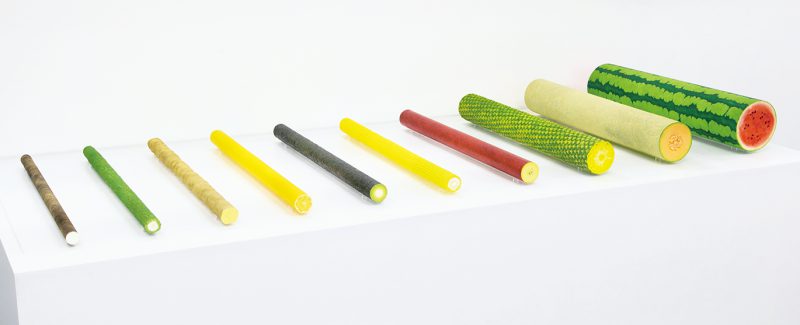 If we keep adjusting food to our taste we might end up with cylindrical food. All fruit and vegetables shape like easy to slice cylinders. At least that's what one Japanese art student thinks.
So we might end up with cylindrical food. If we keep adjusting and experimenting with our food we might turn it into perfectly shaped cylinders. Ready to be sliced and eaten. That is at least what the Japanese design student Takuma Kamata fears.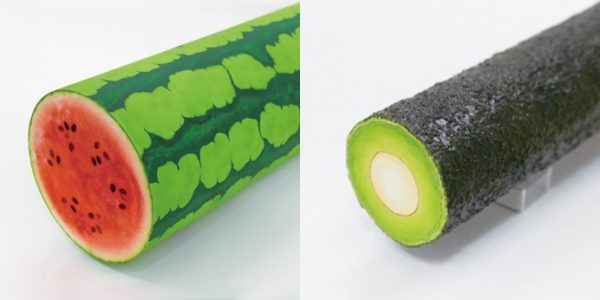 To display this fear he created 10 different types of cylindrical foods. All are fruit and vegetables that we normally see in very different shapes. Each one has been turned into one meter long cylinders. The only difference between each type of food is the diameter of the food cylinder.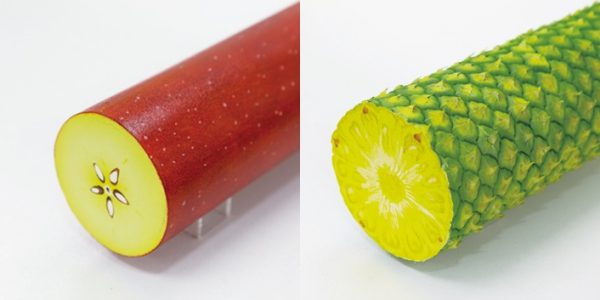 The cylinders look really cool and I like the idea. The only problem I have is really this.
If you want to modify an Avocado into a one meter long cylinder. Why wont make sure it comes without the pit? For more on this project take a look here.