Dave Mottershall of Loka Restaurant – meet Dave in our Chef Q&A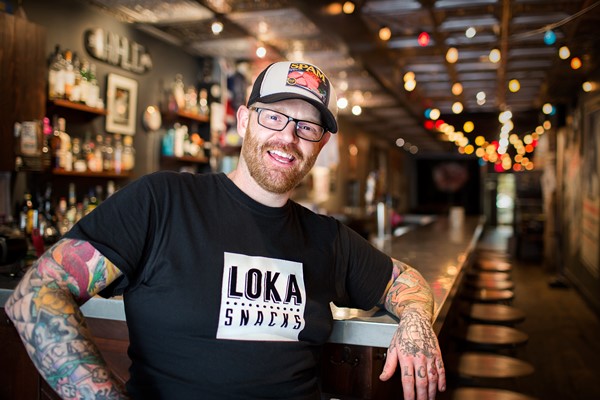 Dave Mottershall is the Chef behind Loka Snacks in Toronto which is now transforming into Loka, a full time restaurant thanks to a very successful crowdfunding campaign. We got to ask Dave Mottershall a few questions about opening up a restaurant and his favorite junk food. He also shared how it feels to cut someone's face off, so keep reading.
Have you always wanted to work with food?
Yes I think so. When I was young I wanted to be a farmer. I thought it was cool things grow and the time of year they grew in. My grandmother taught me how to cook and I understood it immediately. It all made sense. Of everything I've done in life it's what makes the most sense. I wouldn't want to do anything else.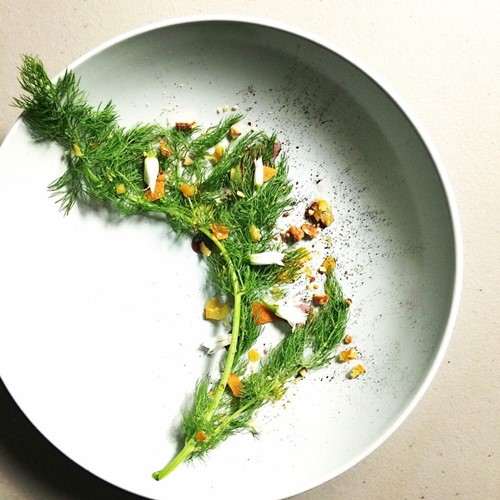 What's you favorite food memory?
Deboning a pig head with Chef Francois Melogue changed my life.
It was a tough summer; I was a sous chef and worked a lot of hours. I was away from home most of the time and missed out on a lot. I missed my dog.
I had butchered large cuts of animal into smaller cuts but I had never worked with a whole animal before. It was the first time I saw the animal as a whole and I was very sad, it was hard to cut a pig's face off because it reminded me of my dog that I never got to see.
It was a strange turning point in my life. It finally gave me a connection to the food and sense of purpose. As well as a huge respect and understanding of where food really comes from and still the emotional side of cutting someone's face off.
What is your favorite ingredient at the moment?
Vinegar.
It's one of the oldest known preservatives. It breathes life inside of itself but never allowing bacteria to take over so it's like a super antibody. It's the fastest form of seasoning with low sodium.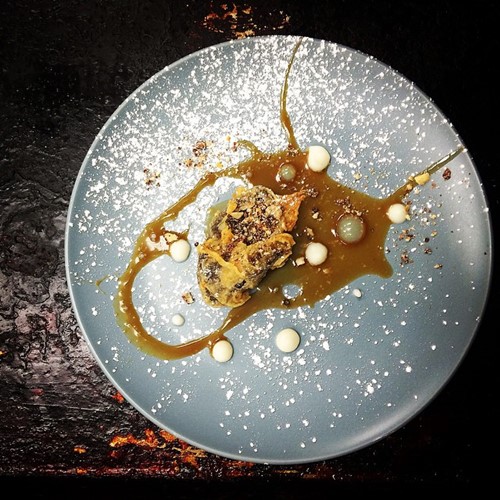 What inspires you in your work?
Ingredients
Describe your style of cooking?
Ingredient driven.
With Loka you've crowdfunded part of the money to open the restaurant, what are your thoughts on that? Does it add pressure or is it just a great support?
No pressure, just awesome support. It's amazing that so many people have supported us.
You're heavy into charcuterie, do you have a favourite cut or style that you always come back to?
Spalla (pork shoulder). I learned the method and then created my own recipe from it. And now I think we have it pretty dialed in.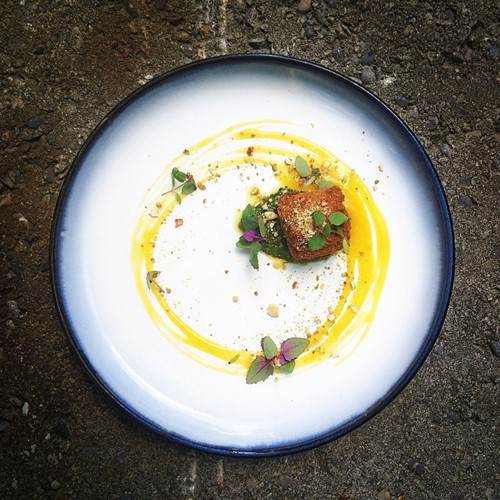 Do you have a guilty pleasure in food, and if so what is it?
Candy and not the kind you get at a pastry shop but the penny candy at the convenience store down the road.
Who do you think we should interview here at Ateriet?
Chef Francois de Melogue (Eat Till You Bleed)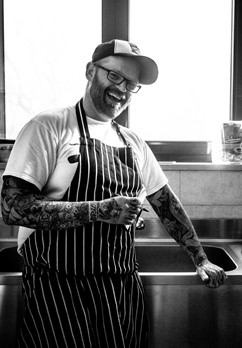 Name: Dave Mottershall
Age: 33
Born: Port Elgin, Ontario
Current city: Toronto, Ontario
Previous profession: None
Thanks Dave for your time and good luck with the opening of Loka.
Loka is scheduled to open sometime in October. You can read more about Loka below. To keep up with Dave Mottershall you should follow him on Instagram where he delivers serious foodporn on a regular basis, find him at @Chef_rouge. (@Chef_rouge)
If Twitter is your thing you'll find him there as well, just go to @Chef_Rouge (@Chef_rouge). And you can also see what is going on at Loka by liking them on Facebook.
About Loka Restaurant by Dave Mottershall
Dave Mottershall have been cooking all over Canada since he started out in the kitchen at age 14. Last year he returned to Toronto but couldn't really find a place that matched what he was looking for and he decided to start something on his own.
The result was Loka Snacks. Loka Snacks was bar food served in the Toronto Bar Hi-Lo. But not your average bar food, this was simple but refined without being pretentious. Really just great food served in a fun bar.
This summer Dave Mottershall decided to turn Loka Snacks into simply Loka, a restaurant of its own. And he did it using Kickstarter. In the beginning of this summer Dave started a campaign to raise 25k to be able to open Loka. Once the time was up he had raised 40k and the project was on its way.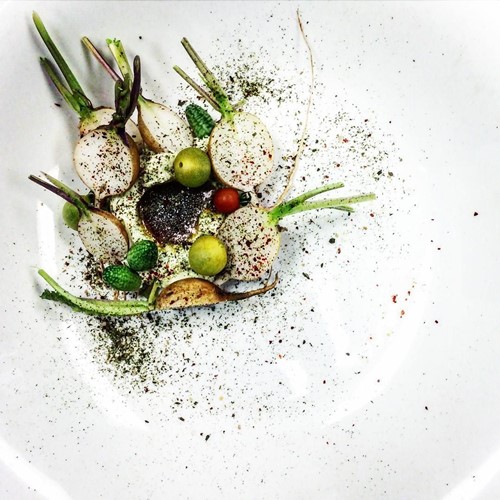 Since then Dave have found a location where renovations are happening right now. The restaurant will most likely open sometime in October this year at 620 Queen St West in Toronto. The first dinners are already booked for the most generous backers on Kickstarter but as soon as those are over Loka will be happy to welcome you.
The food at Loka will follow Dave Mottershall style of food. Expect creative small dishes, organic and local ingredients, in-house made charcuterie, beautiful plating but no fuss and great flavors.
Below you can watch the original video for Loka's Kickstarter campaign.
About Ateriet's Chef Q&A
Chef Q&A at Ateriet is my way of giving great chefs the respect they deserve. I interview chefs from all over the world with the stuff I want to know. If you know a chef I should interview or have any other suggestions don't be afraid to let me know, just leave a comment or send an email. You can read my other Chef Q&A's here or explore all these great chefs and restaurants in my Chef Q&A Map, you'll find it here.