Day and Night Branding Concept by Backbone Branding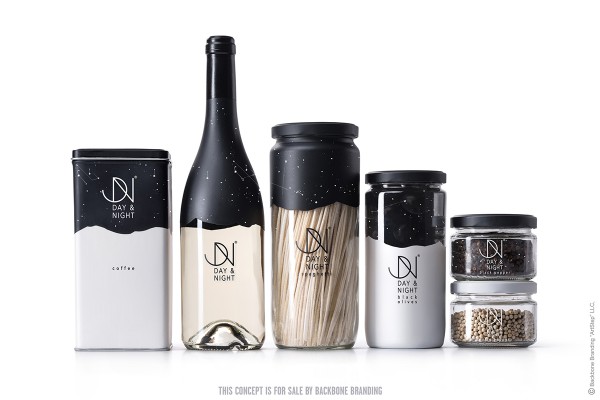 Check out this Day and Night branding concept which is made by the Armenian agency Backbone Branding, clean and beautiful design which is also for sale if you're on the hunt for the next great concept.
Day and Night is the name for this branding project by the Armenian agency Backbone Branding. Instead of just making regular work Backbone Branding decided to make a full branding project without a customer to receive it once it was done. And this was not made out of lack of customers, Backbone Branding have plenty of great projects going on as well. But Day and Night as this is called was made without one so that is one of the reasons why you could end up owning this branding.
The idea is simple, each packaging is split in two, the top represents night and uses the dark clear night in its design. The bottom is day and it is all about bright white color. To complete the design there are animals illustrated that you can see parts of both in the night part of the design as well as the day.
The logo is a simple merge between a D for day and a N for night. The line of the D is extended to represent the earth's rotation.
The project is made by Stepan Azaryan, Lilit Arshakyan and Anahit Margaryan. For more on Backbone Branding visit them online here.
For more great food packaging check out our full coverage here.