Diego Muñoz is leaving Astrid y Gastón – meet him in our Chef Q&A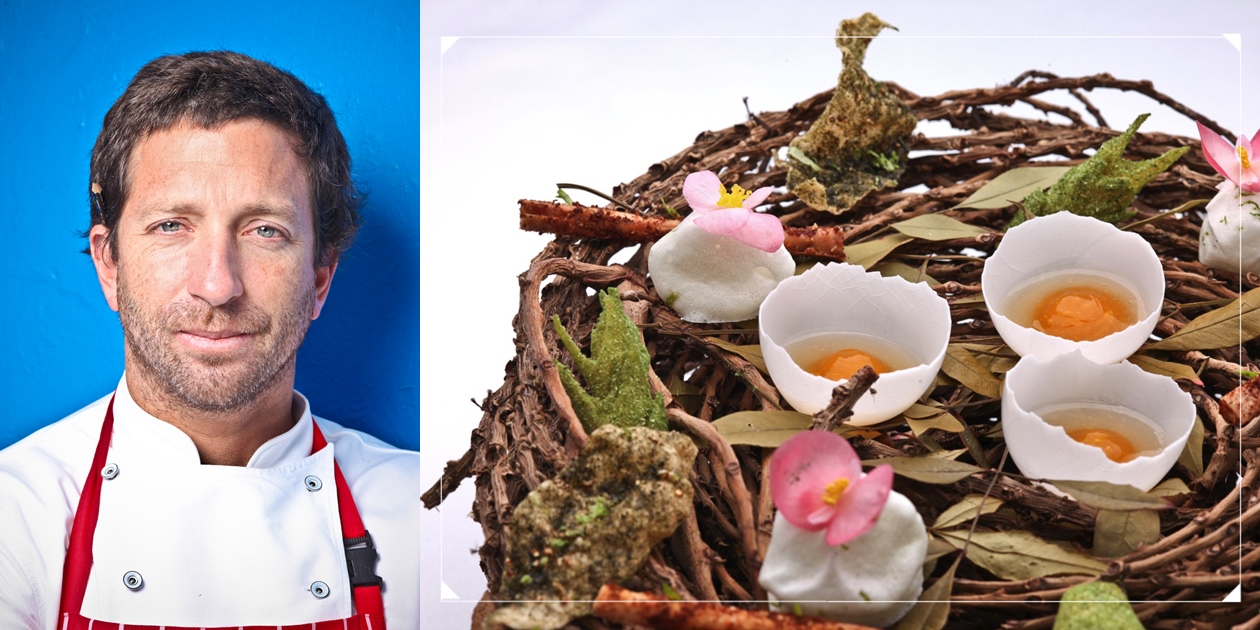 Diego Muñoz have just announced that he is leaving Astrid y Gastón in Lima, Peru to set out on a culinary journey that will take him around the world and that will end with a new restaurant of his own. After this unexpected but exciting news we got the chance to interview Diego Muñoz about what will happen in the coming year, where he wants to open his future restaurant and much more.
Diego Muñoz came back to his homeland Peru in 2012 to lead the kitchen at Astrid y Gastón, the legendary restaurant opened in 1994 by the undisputed king of Peruvian cuisine Gastón Acurio and Astrid Gutsche. Diego Muñoz have since then set his mark on the restaurant and taken it from 42nd to 14th place on the San Pellegrino's World's 50 Best Restaurants list as well as a third place in Latin America.
In the beginning of 2016 Diego Muñoz announced that he will leave Astrid y Gastón by the end of January to dedicate this year to a culinary exploration that will take him around the world. Then the goal for Diego Muñoz is to open up a restaurant of his own. With extensive international experience from restaurants like El Bulli and Mugaritz in Spain and Bilson's in Australia we predict Diego Muñoz will set his mark in the culinary world wherever he chooses to open the restaurant.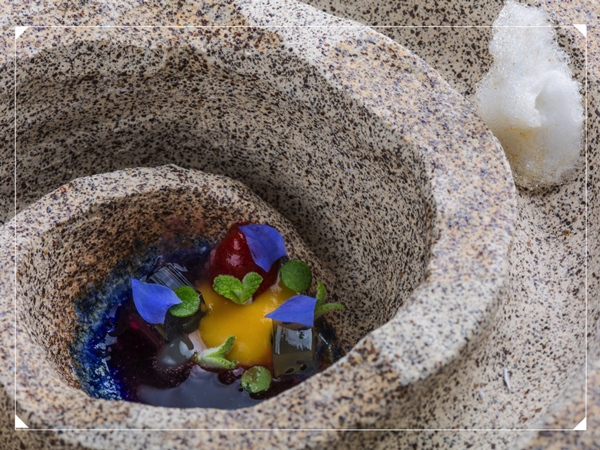 Why did you become a Chef?
Because I was doing very bad in my former career in industrial engineering. At the time I took the decision to leave the University to become a professional Chef, which was a big risk in Peru at the time.
How would you describe your cooking?
I focus a lot on what is great taste for me, every single detail is important in the conception of a recipe and the way to perform it during service is just as important.
I like to cook a lot of vegetables, fish and seafood. I love to experiment with different ingredients; fish that isn't always the first pick gets my attention and not the most popular cuts of different proteins.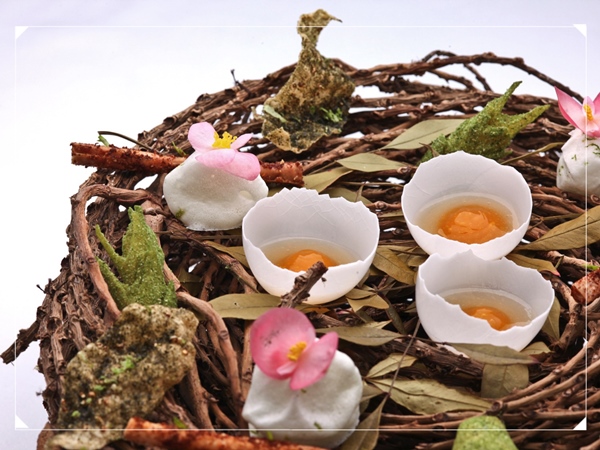 What's your favorite food memory?
Sunday morning breakfast with my parents and sisters was not only good food but a beautiful family time.
After four years at Astrid y Gastón you are now leaving, was it a tough decision to make?
It was a very tough decision. My time at Astrid y Gastón has been really hard but beautiful all the way. I gave a lot to it and have received a lot as well.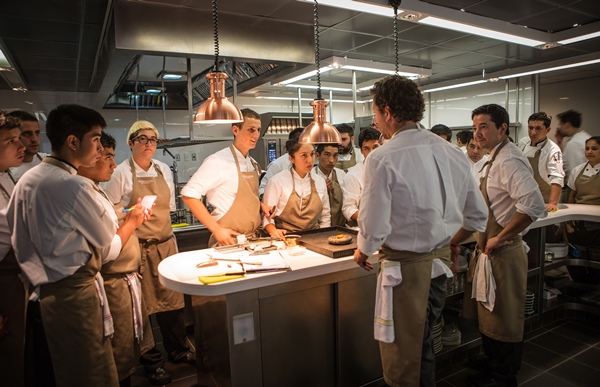 After you leave you will dedicate the year to culinary exploration all over the world, is there anything scheduled that you can share now?
At this point I can't disclose my calendar in details, but can for sure say that I'll spend time in Lima, Panama City, Miami, Oslo, Vienna, Zurich, Moscow, Macau and Morocco. We just announced that I am leaving Astrid y Gastón, so who knows, perhaps more opportunities will present themselves.
During this year of exploring is there a specific cuisine or country that you are particularly interested in?
I would love to go to Japan. I have never been there but have heard and read so much about it. Africa and India is also very attractive to me.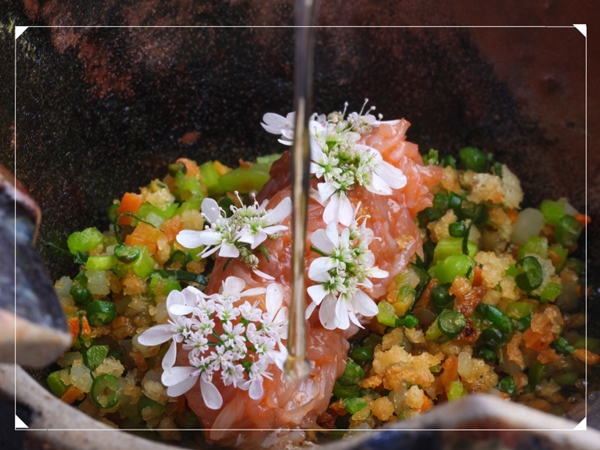 Then the plan is to open a restaurant of your own. Do you have any idea where in the world you want to open it?
At the moment Peru. If I did it now (which I won't) I would like something not too far from Lima in one of the beautiful valleys that we have in the region. I don't know when it will happen or what the direction the cuisine will have.
At some point I would also love to go back to Australia and open something there, but it's not on the agenda at the moment.
You took Astrid y Gastón to one of the top restaurants in the world. Is that where you set the ambition for your future restaurant as well?
It was a beautiful journey to get there and one of the goals for us, but definitely not the main ambition if I open a restaurant in the near future. Of course I'll try to do very good food, like any other restaurant I already have run, or will run in the future.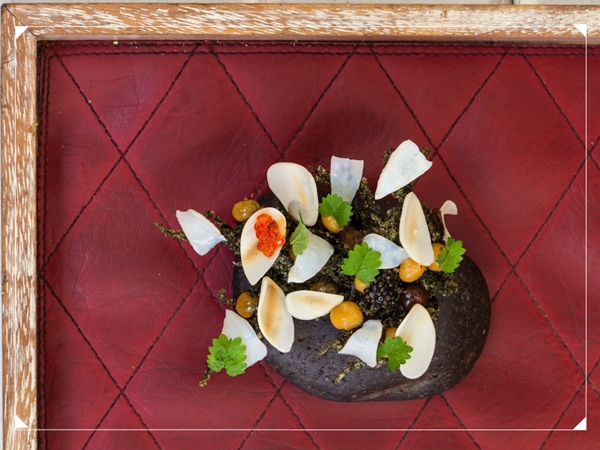 Is there any other side of food you would like to explore besides fine dining?
All of it. I would love to have a small bistro, a gourmet sandwich bar, a bakery, a food truck. Any format is attractive to me right now.
What is your creative process like? Where do you start when you're creating a new menu or dish?
First I focus on the ingredient. Then on what I relate with it. It could be that it is related to an old recipe, or that I want to completely transform the ingredient, or even feature it as natural as possible. I always think of a menu as a unique elaboration.
Any dish will of course be altered, adapted or improved during the creative process, but each and every component needs to make sense. The component can only stay if the disch depends on it or couldn't manage without it. I showcase the essential, preserving a harmonic spot for each element within the menu.
How it is presented during service also plays a huge roll in the performance of the menu. The complete presentation is what can finally make it look wonderful or ridiculous.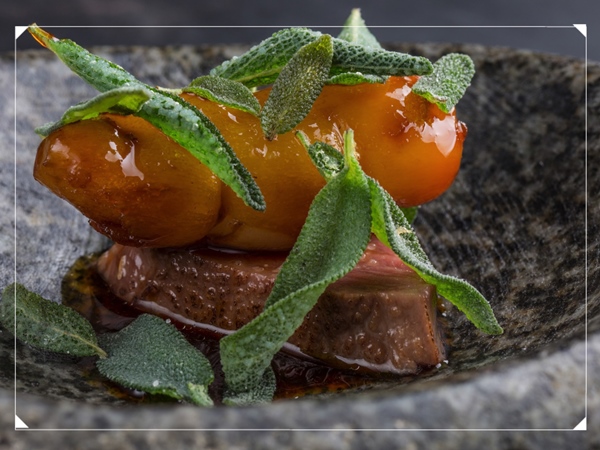 Being trained in Canada and France and worked in Australia and Spain you have to be considered a global experienced Chef. How close do you feel to the Peruvian cuisine considering your background?
Well before I started training abroad to be a professional chef I lived 21 years in Peru. I wasn't involved in professional cooking but of course surrounded by its tradition, and enjoying it as much as I could. I spent all my professional training outside of the country, so my Peruvian Cuisine is quite new. There is so much to learn and discover here, it's amazing.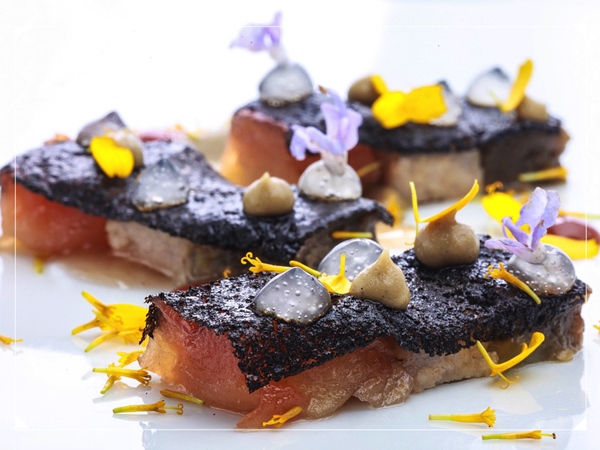 What's the best thing about Peruvian cuisine?
That it's so diverse. It has a big tradition and it's modern at the same time. It has amazing products and lots of it. People are happy to share and there is still a lot to discover. But then again this is all from my perspective.
What is your favorite thing to do on a day off work?
Of course spending it with my family, do whatever, go to a good restaurant, the beach, play anything. Spend the day together.
Who do you think we should interview here at Ateriet?
Gastón Acurio. And Dan Hunter from Brae, Victoria in Australia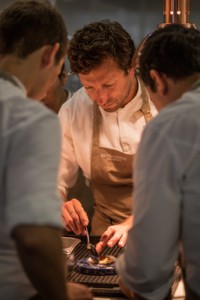 Name: Diego Muñoz
Age: 39
Birth city: Lima                
Current city: Lima
Education: Le Cordon Bleu Paris
Previous profession: Industrial Engineering
Favourite quote: Enjoy to be alive
Thank you for you time Diego and enjoy the coming year.
Diego Muñoz has no specific venture for 2016 in mind, but will devote his time to culinary exploration. As a chef known for his modern and innovative culinary excellence he will no doubt be number one on everyone's minds for private lectures, food festivals, consultancy, private dining and exclusive dinner parties.
To keep up with all that will happen in the coming year for Diego you should of course follow him on social media. On Instagram you'll find him @diegomunozperu, if Twitter is you're thing he can be found @diego_a_munoz (@diego_a_munoz) and of course on Facebook.
About Ateriet's Chef Q&A
Chef Q&A at Ateriet is my way of giving great chefs the respect they deserve. I interview chefs from all over the world with the stuff I want to know. If you know a chef I should interview or have any other suggestions don't be afraid to let me know, just leave a comment or send an email. You can read my other Chef Q&A's here or explore all these great chefs and restaurants in my Chef Q&A Map, you'll find it here.