Diet Coke Unique Bottle Campaign vs Absolut Vodka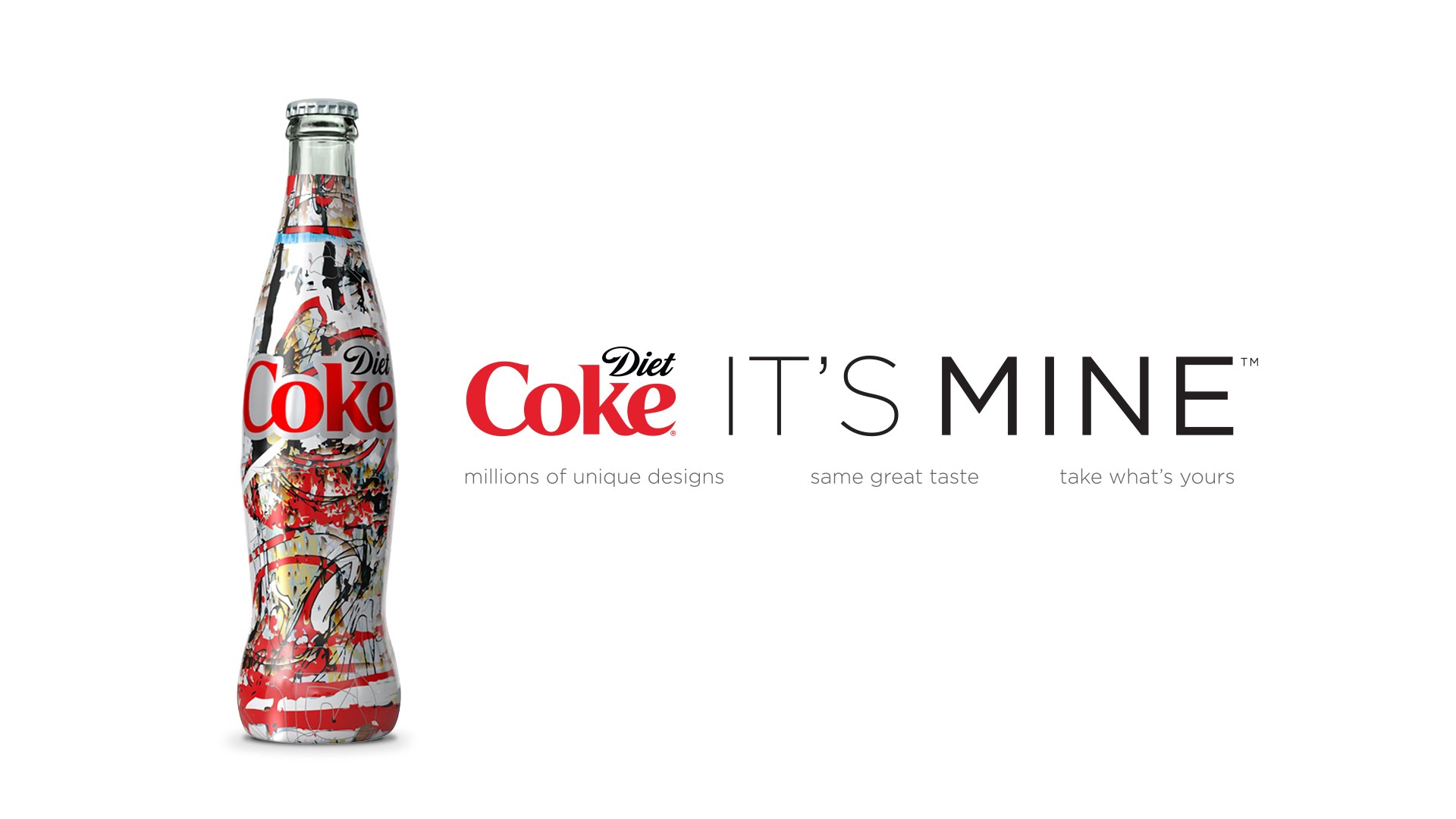 Diet Coke are releasing a new campaign called "It's mine" in the US with millions of unique Diet Coke bottles, maybe you can mix that with a unique bottle of Absolut Vodka? Read about the Diet Coke Unique bottle campaign.
It's mine, that is the name for the Diet Coke unique bottle campaign that is currently launching in the US. With a HP Indigo digital print they will create unique labels for every single packaging. The same campaign have been made in Israel before according to Adweek and now the same campaign comes to the US.
We love campaigns like these and Coca-Cola have been very succesful with their previous similar campaign like the global Share a Coke campaign with names printed on the packaging. The designs are packed with color and I think it's a safe guess that many of the unique designs will be saved by Coke fans from all over the world.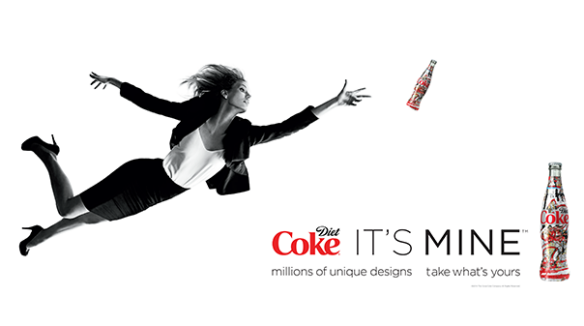 But this all seems a bit familiar doesn't it. And it is. Absolut Vodka have been making unique designs for years and in 2012 they made 4 million unique glass bottles of the iconic vodka. Oh yeah, those 4 million bottles was also numbered.
On top of this post you can watch one of the commercials for the new Diet Coke campaign, below you can watch a clip about how the 4 unique Absolut Vodka bottles was created back in 2012. You judge which one you think is best.