A Different Popsicle Packaging For a Different Popsicle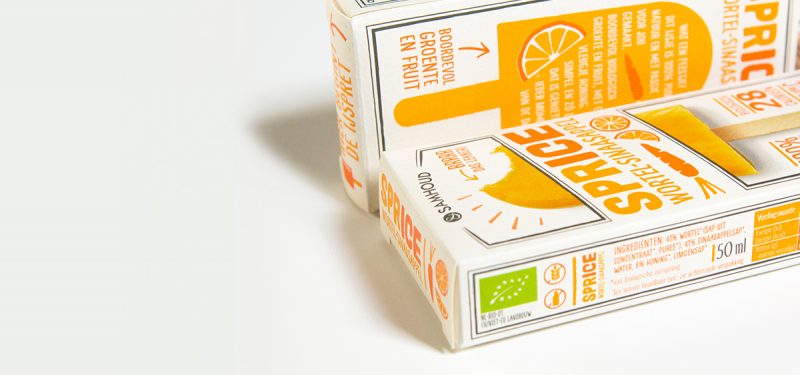 Sprice is a brand of vegetable-based popsicles. Sweetened with honey and made out of organic fruit and greens this popsicle is different. But not just the product itself, a different popsicle requires a different popsicle packaging as well.
This is a different popsicle packaging, but it's also a different popsicle.
The brand is called Sprice and unlike regular popsicles, it doesn't just contain sugar, color, and flavoring. Consider Sprice a more modern type of popsicle. The popsicle is made out of organic fruit and vegetables slightly sweetened with honey. So far there are two different flavors. Orange and carrot and Cucumber and lime. Both sound delicious and I would love to try them out. A fresh twist on a classic product is always fun to try.
But what I like about it is not really the popsicle itself. It's the packaging, so let's check this out.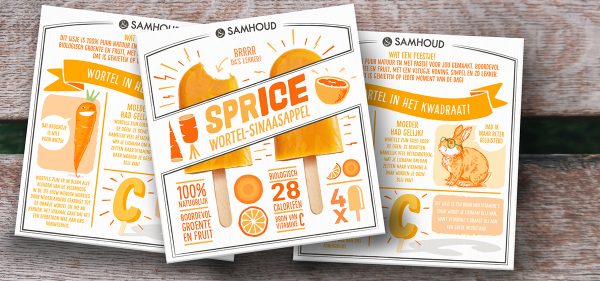 A Different Popsicle Packaging
The new thing about this popsicle packaging is that it doesn't come in the standard paper wrapping. Instead, it comes in this elegant box. I've seen many concepts that are similar but this is one of few real products.
Either you can get it in single packs in retail stores or get a bigger version with four popsicles in. Both look great.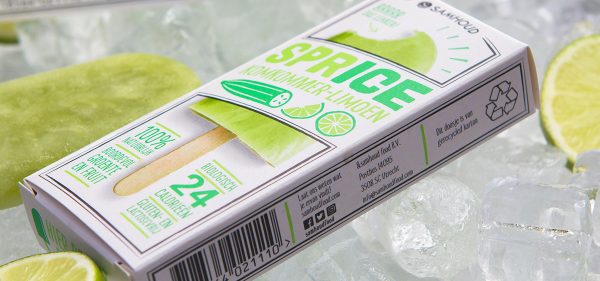 The popsicle box has a white base color and the rest of the colors follow the color of the ingredients. Different shades of green for the cucumber and lime and different shades of orange for the orange and carrot flavor.
There is also a photo of the popsicle on the front of the box.
All in all a great project with a new twist on a classic product. For more great packaging check out my full coverage here. If you want to try something related I recommend checking out these popsicle cocktails.