A Different Way of Packaging Sauces and Dressings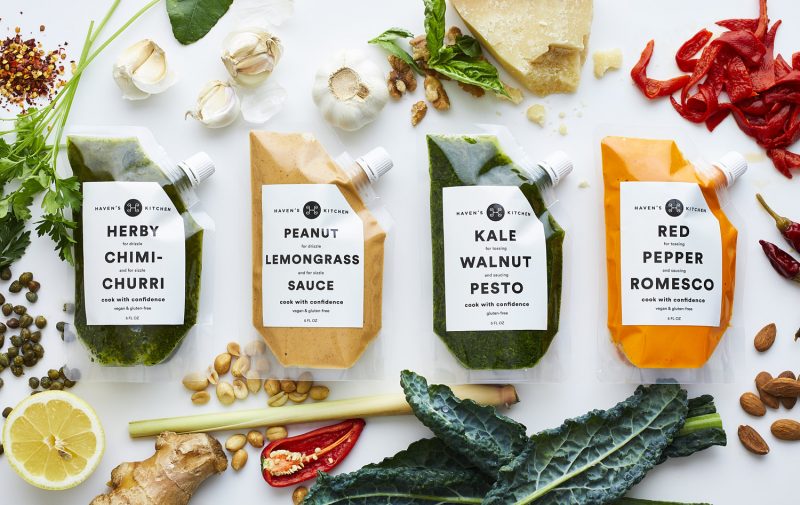 Haven's Kitchen Sauces is a New York-based company that has come up with a different way of packaging sauces and dressings. It's both functional and great looking.
There is a different way of packaging sauces and dressings. Not everything needs to be in jars or plastic bottles. A good way is to package them in plastic bags instead. That is what Haven's Kitchen Sauces has decided to do with their range of refrigerated sauces.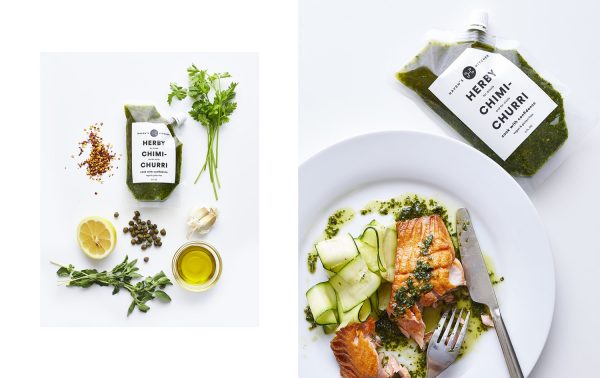 What's Different About It?
Most sauces or condiments come in a few different types of packaging solutions. Plastic or glass jars and plastic or glass bottles. That's more or less the standard. But there are other ways. One of them is to package them in stand-up bags.
A stand-up bag is like a firm plastic bag that is folded so that it can stand up on its own when it is filled. The packaging is not new, this type of bag is used for lots of different products. What makes this a different way of packaging sauces is that this type of bags isn't used for liquids that often.
The product I thought of when I first saw this solution was fruit snacks for children. But this packaging is actually kind of great. Not much packaging material is needed and since there is a screwtop attached to the bag you can easily close it and save for another time after opening.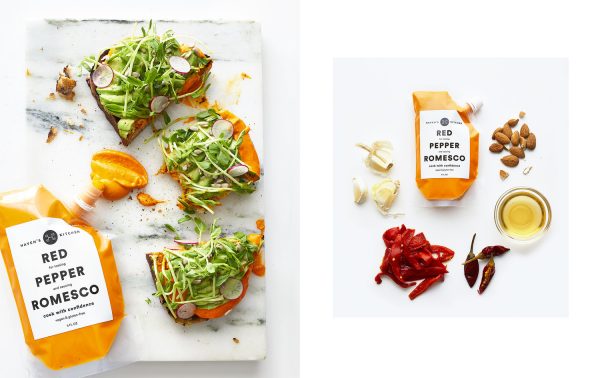 The Design
The design is very clean. A rectangular white label with just the logo and name of the product on. If you have a good looking product like a Chimichurri or a Red Pepper Romesco like Haven's Kitchen Sauces have, why cover it up? The design is made by Alex Stikeleather, more about Haven's Kitchen below.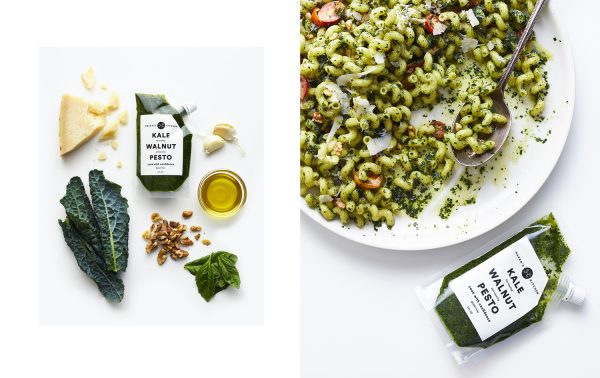 About Haven's Kitchen
Haven's Kitchen Sauces is a line of refrigerated, globally-inspired sauces made with fresh, natural ingredients. Created by the culinary team at Haven's Kitchen, a recreational cooking school in New York City, our sauces make home cooking convenient, creative and delicious.
Cooked in small batches in New York City, Haven's Kitchen Sauces can be used as a substitute for many old standby condiments, marinades or dressings. The sauces are ready for dipping, drizzling, sizzling and spreading.
For more great food packaging designs check out my full coverage here.