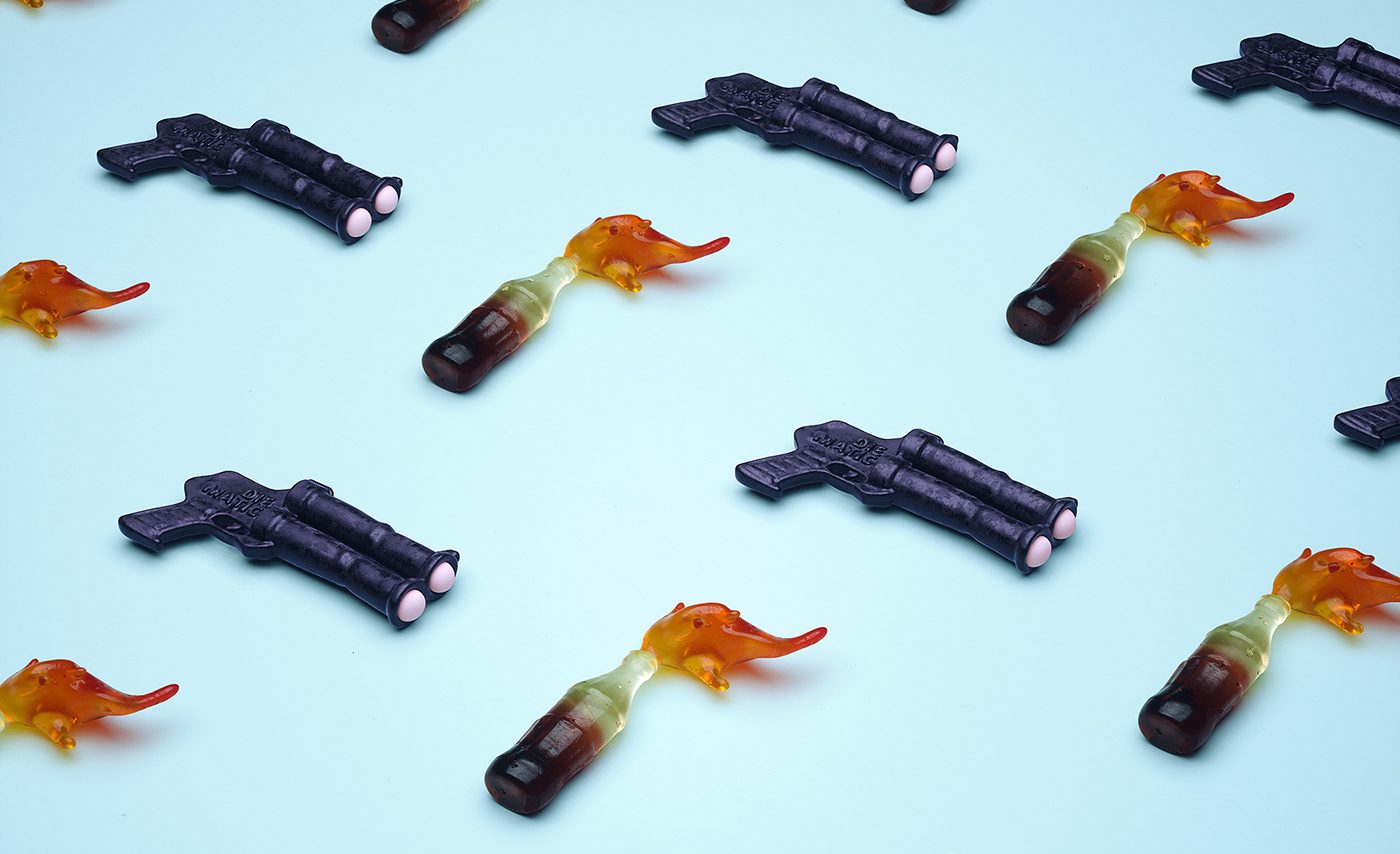 Italian digital artist Cristian Girotto keep on doing great food-related art. Check out his latest digital candy art, it looks delicious but is deadly at the same time.
This set of digital candy art is made by Italian digital artist Cristian Girotto. I featured him a few times before here at Ateriet. I sort of have to since he keep on making cool projects that are related to food, so why not right?
His latest project is called To the last candy and the theme is deadly candy. Or at least candy that looks like lethal weapons.
The candies are made to look like knives, machine guns, Molotov cocktails, drones and all sorts of stuff we rarely see as candies. All the individual candies look great and I'm honestly not sure if Cristian made them for real or if this is all digital. But I'm guessing its digital since that is the skill that he has shown us before.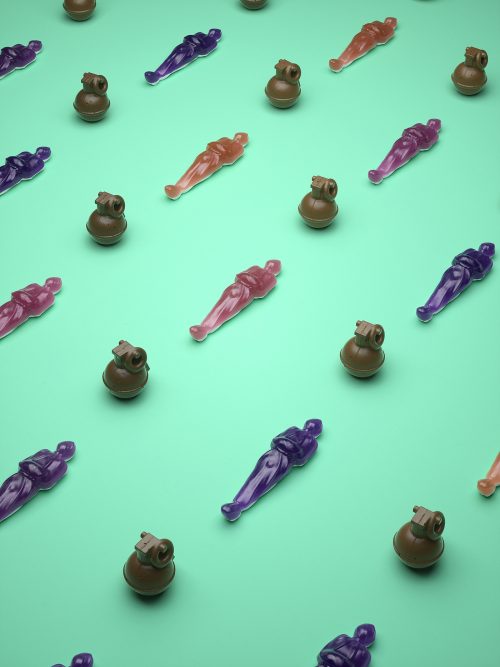 The candies are also arranged to create the name of the project, one look and you know you've seen some great digital candy art right?
What I don't really get is if there is a message hidden here somewhere and so what it is. I get the contrast between the danger of weapons and the comfort of candy but we don't get to know what it is. Another explanation could be that sugar is bad for you and so are weapons. I'm not sure and I'm not sure if it matters, it looks great.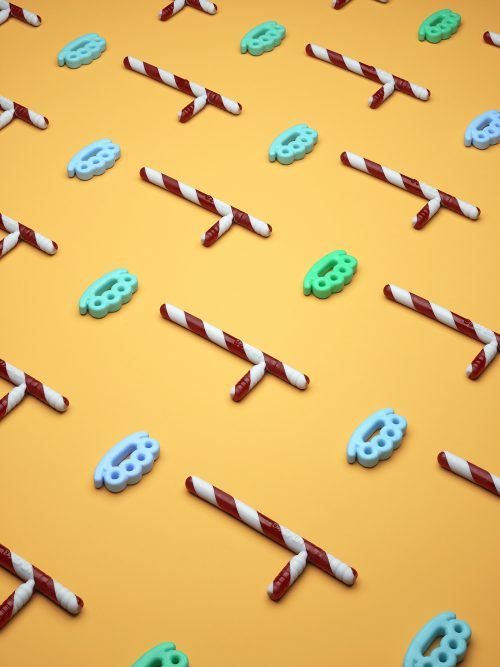 More great art by Cristian Girotto
Like I already mentioned I featured a few projects by Cristian Girotto before. Check out his Animal Selfies here, his Human Sushi here and lastly his Humans made out of fruit here.
For his full portfolio check him out here as well.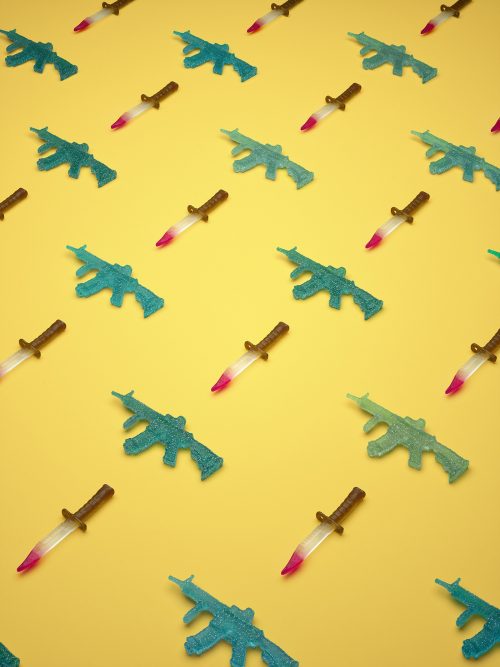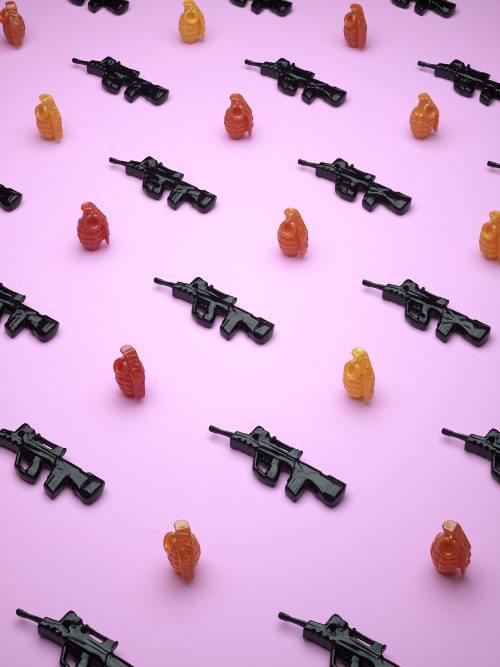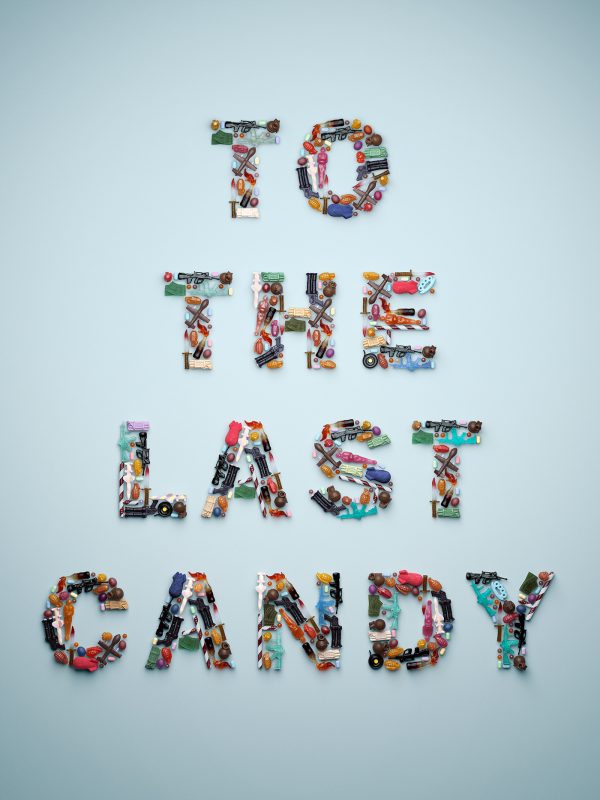 Tags: art, candy, cristian girotto, digital art, weapon