Digital Sweetness – Yummy looking pastry illustrations
Digital Sweetness is a series of yummy looking pastry illustrations made by Romain Trystram from Morocco.
Let's check out some digital sweetness, that is the name of this series of pastry illustrations made by artist Romain Trystram from Morocco. The project was a side project that Romain spent time on to improve his digital illustration skills.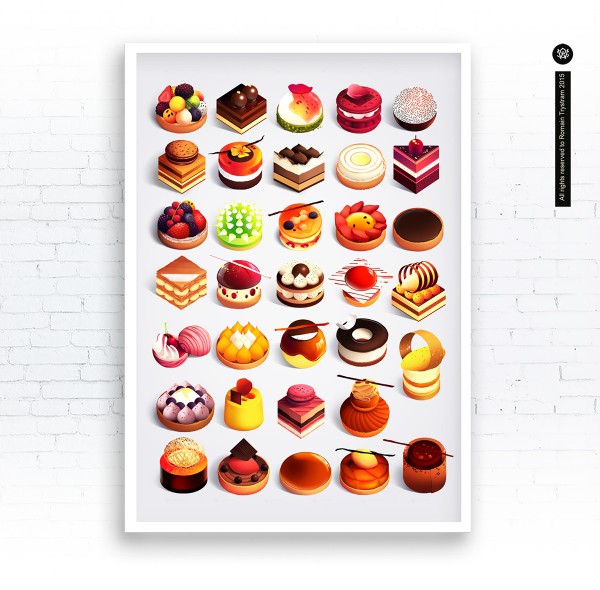 To have a theme to work with is one of the ways he uses to develop new systems to be able to work faster and improving skills at the same time.
Since pastries do come in such a big range of shapes, colors and looks it made sense to work with this as a theme. Check out some of the work below, for more on this project you can check out the full project here.