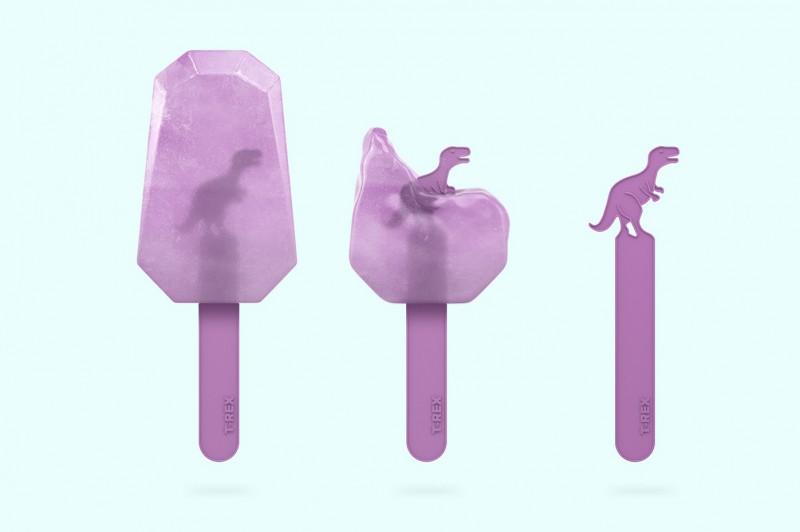 Dinosaur Popsicles inspired by Ice Age is a new popsicle brand called Dino Ice which gives children the full experience of defrosting a dinosaur.
This Dinosaur popsicles idea is the best I've seen in awhile. The concept is simple. Each popsicle stick has a tip that is shaped like a dinosaur. The frozen treat on the outside looks like ice (because it is) and all the child or adult needs to do is eat it enough to set the dinosaur free.
I totally love this fun concept because it's one of those ideas that make you hate yourself for not coming up with it yourself since it is so obvious once you see it.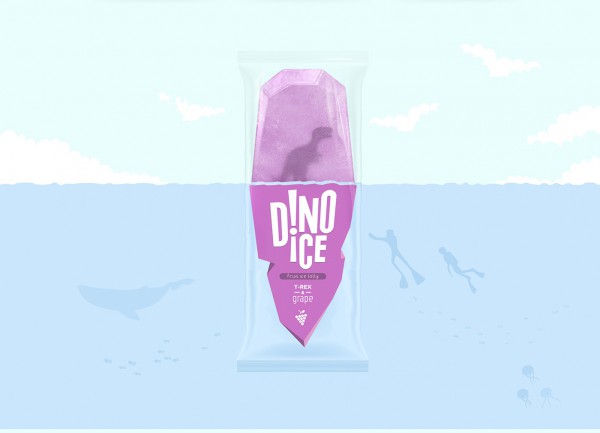 The Dinosaur popsicles comes in three flavors
Orange – with a Brontosaurus frozen into it.
Grape – with a T-Rex.
Strawberry – with a Parasaurolohus.
See some photos from the project below and for more info head over here. And don't forget to check out our full packaging category for more great stuff.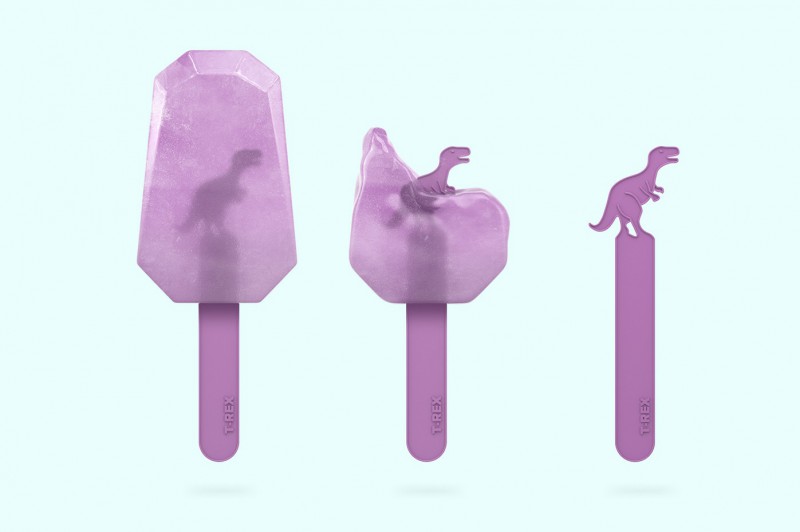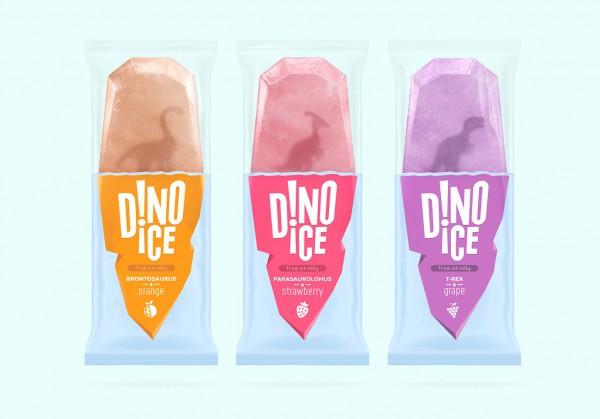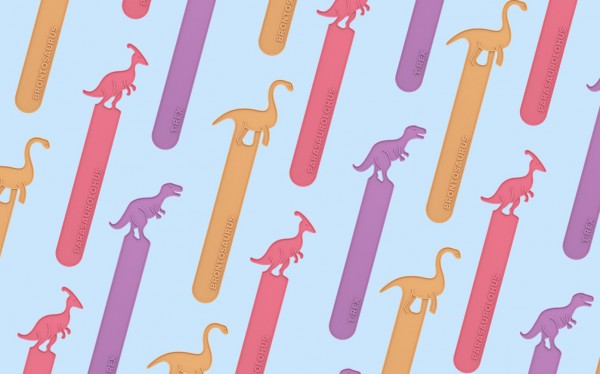 Tags: branding, children, dinosaur, ice, ice cream, packaging, popsicle