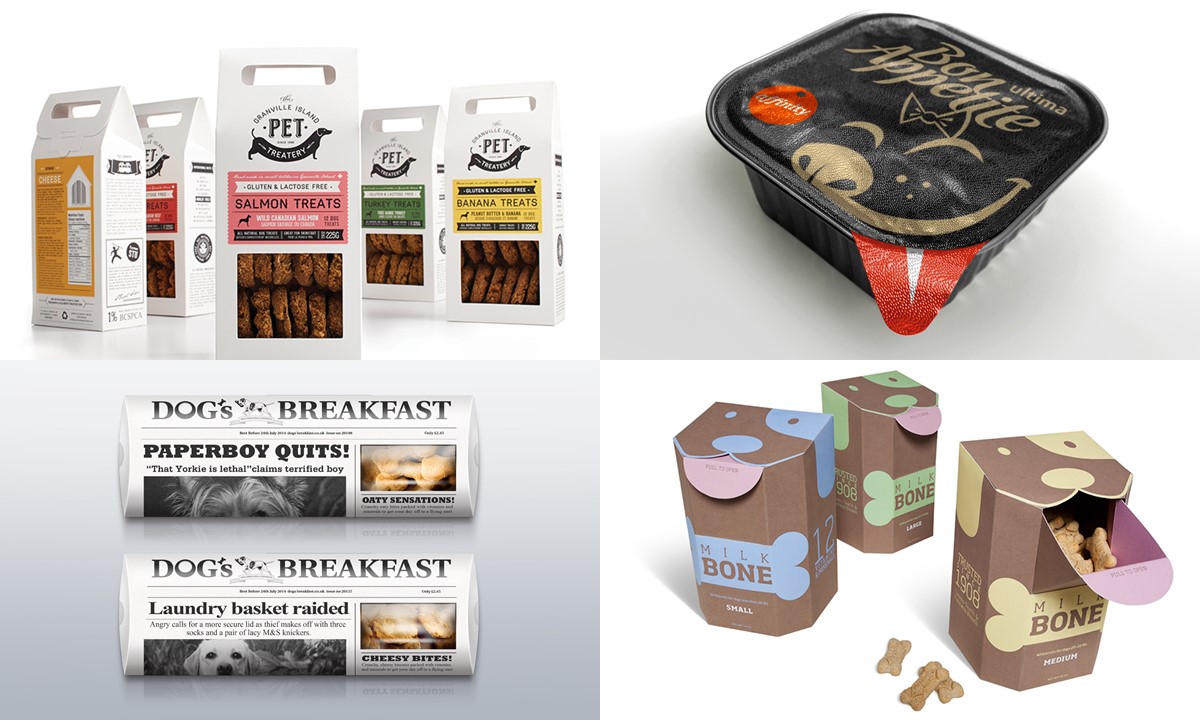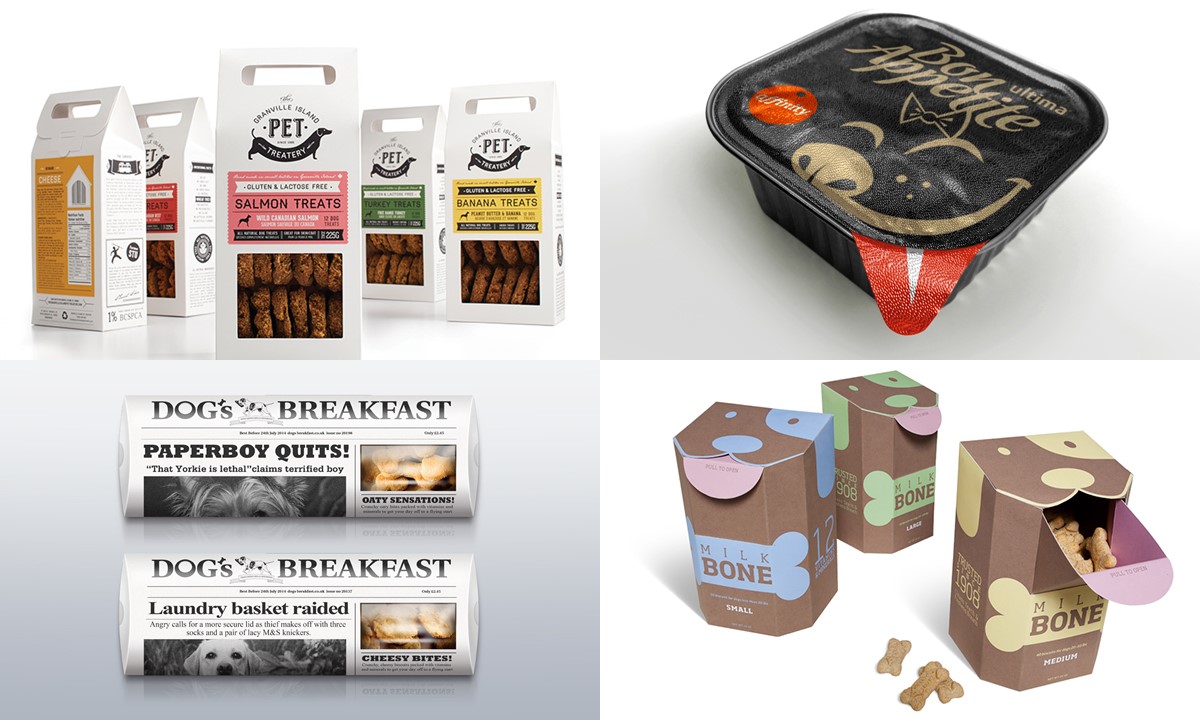 Let's broaden the food packaging design a little bit and take a look at some Dog Food Packaging Design, you know the food for your best friend.
Ateriet is supposed to be about food only, and it still is. Just not food intended for you. In this post, I take a closer look at some dog food packaging design. As I get food packaging projects sent here and discover new types of food packaging all the time I never covered packaging for the food we get for someone else, in this case, our dogs. Or at least your dogs, I'm sadly allergic so no dogs for me.
I think that there are quite a few cool design ideas in this category and that's not so weird. The food might be intended for the dog but it is us humans who buy it. So if you want to package dog food you still need to attract people, not dogs. Now let's dive into the designs, as you will see there are some clever dog food packaging designs out there.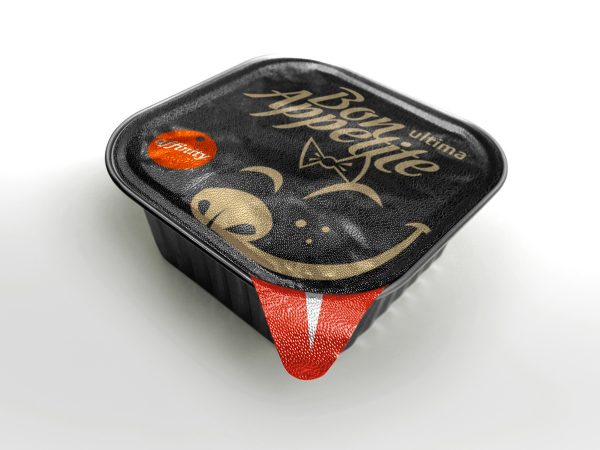 Let's start out strong with this clever idea. The packaging is standard, there is just one design detail that makes all the difference, that tongue of course. (source)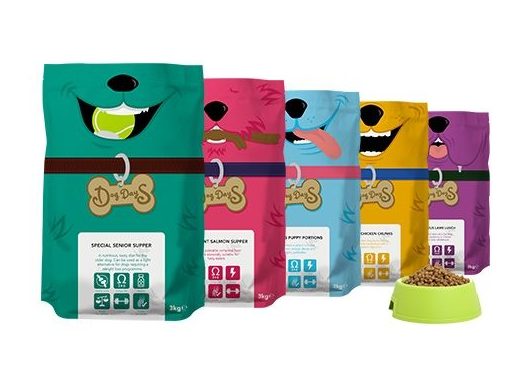 Here's another fun design idea. Just add a happy mouth and a collar around the neck of the bag and you've got a great dog food packaging design.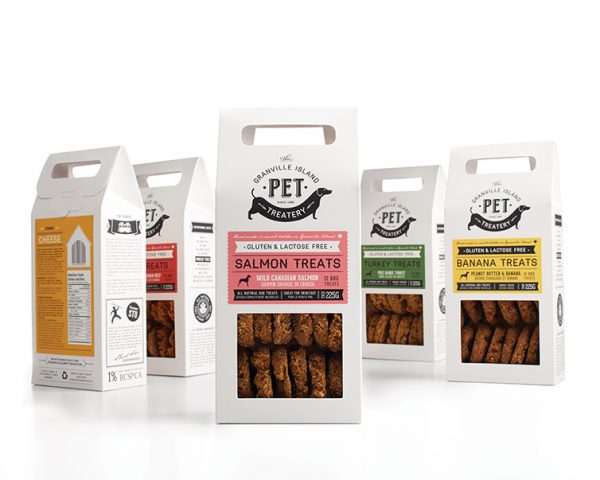 A nice little design that could just as easily have been for cookies or maybe pasta, see how they are making the dog owners want this, not the dogs. (source)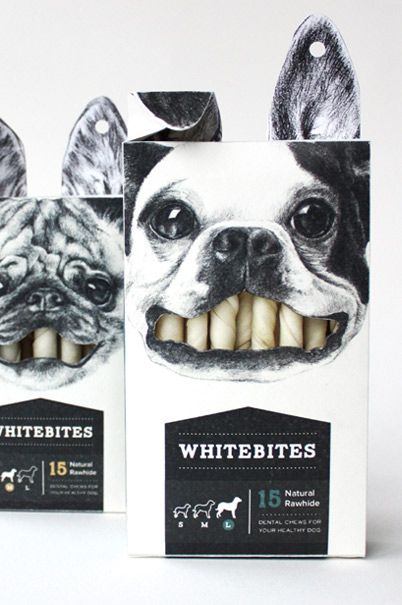 Whitebites, these chewy sticks are used in the design as teeth. Fun and clever idea.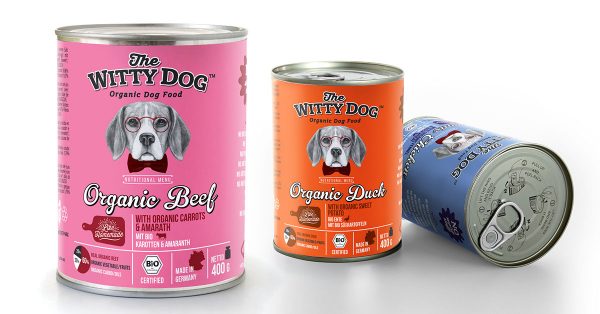 A standard can of dog food. But an effort has been made in the design. It is called The Witty Dog and as you can see that is one witty dog. (source)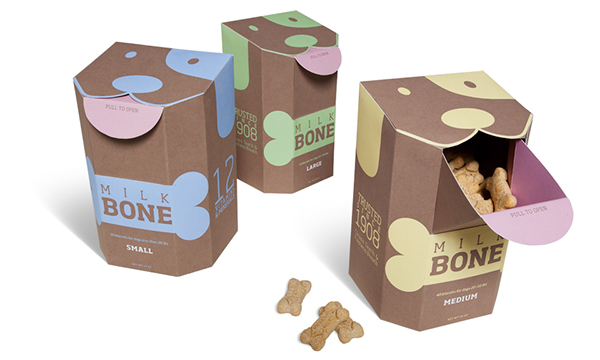 Here's that tongue idea again, actually the whole box is a dog. It even has a mouth you can open, but instead of putting food in it that's the place where you take it out.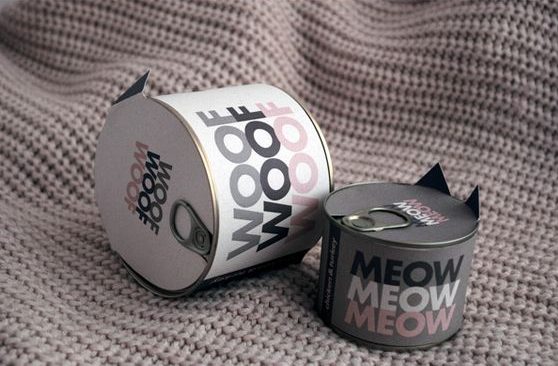 Tail for the dog and ears for the cat. That together with fun names inspired by the sounds of the pets and you've got yourself a good design.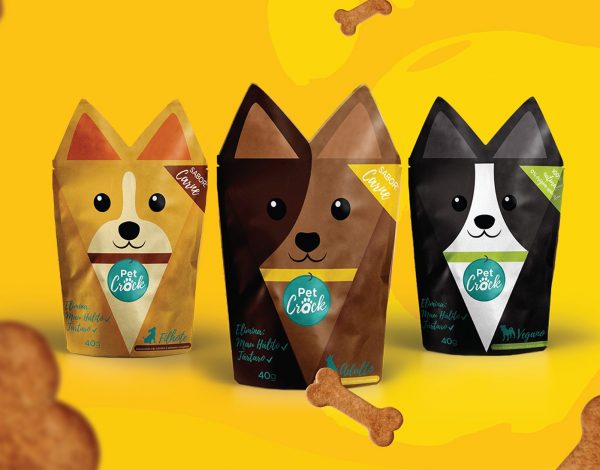 Another one that is actually a dog. What I like here is how they just kept the ears and that is what makes it special. It's all in the details. (source)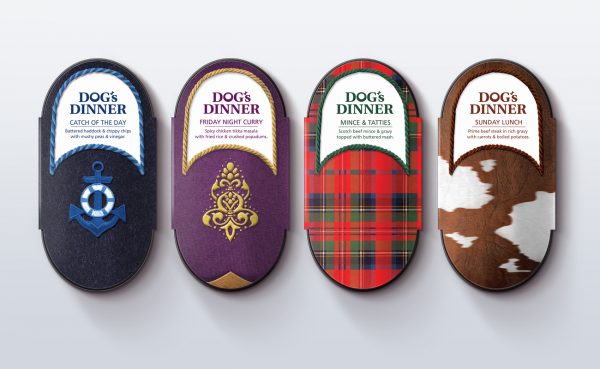 This one and the one below are my two favorites in this collection. One is called Dog's Dinner and is packaged into a paper slipper. Just like in real life. But shouldn't that dog get some breakfast as well?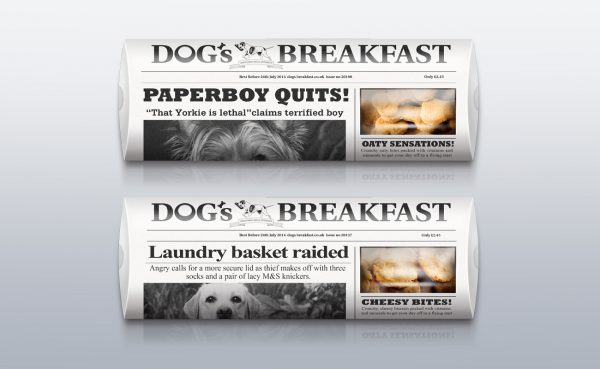 Here comes breakfast, of course, it's a newspaper. Lovely idea in both cases. (source)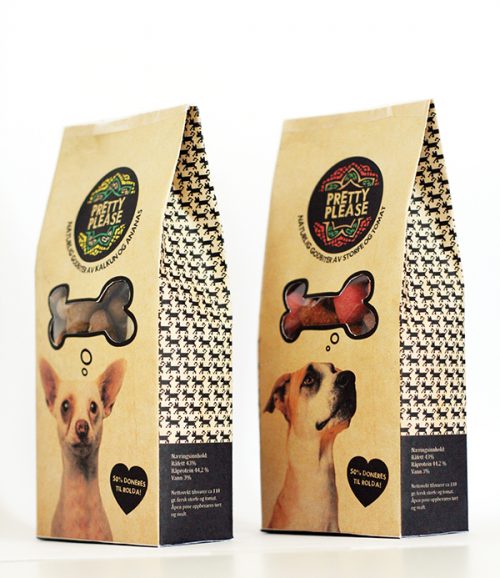 Cut out in the box shaped like a bone, looks good and it works. I like the name as well. (source)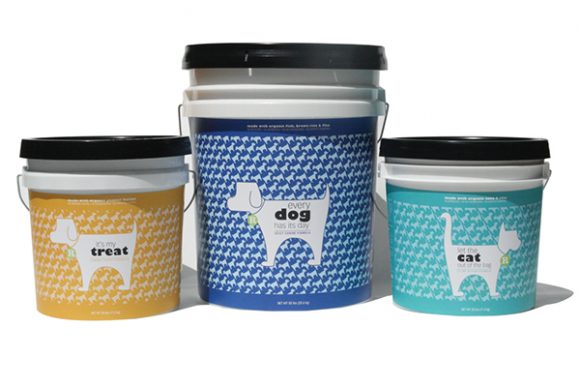 If you have a big dog or want to make sure there's always food at home for it you can pick up a big bucket of dog food. Maybe not the coolest packaging around but it is functional, sometimes that is more important than just some clever design. What I like here is that they still made an effort to make it look good.
That's it for now if you want to see some great food packaging design with food for humans check out my full coverage here.