Don't miss this Pole & Line Tuna Packaging for Whole Foods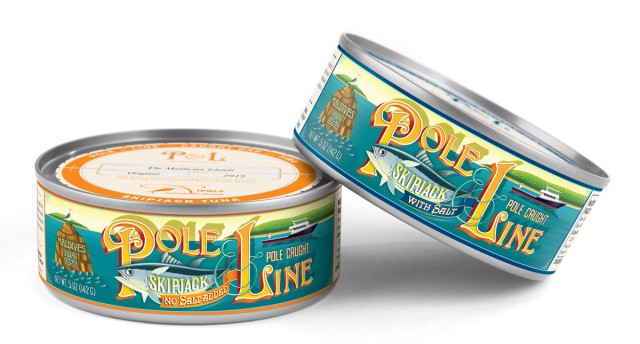 Pole & Line is a new brand for canned tuna where American Tuna in partnership with Whole Foods have joined forces. But the most exciting thing about this launch is the stunning packaging. Se the Pole & Line Tuna packaging below and learn more about this collaboration.
About the packaging
The packaging for Pole & Line Tuna are standard, it is the same can that tuna have been sold in for decades. It is all about the label here. Moxie Sozo is the agency behind it and they have been inspired by the vintage can designs from all the old canneries along the coast of the Pacific.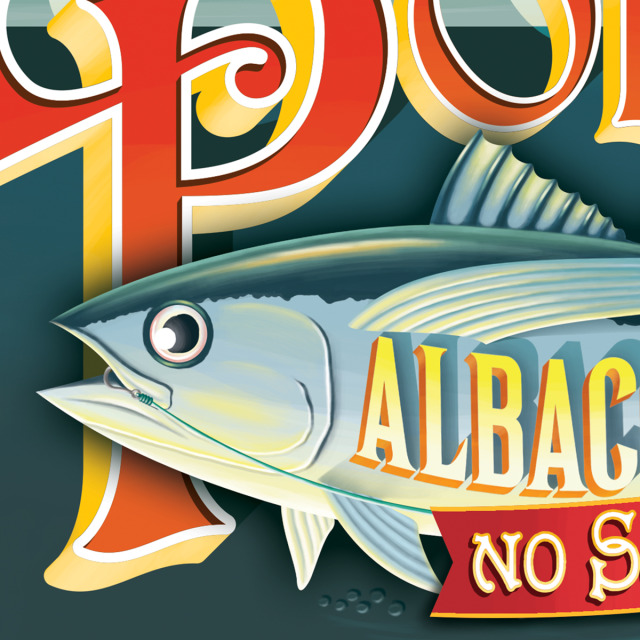 The label is designed with great detail, here we see the tuna with a line and hook caught in his mouth.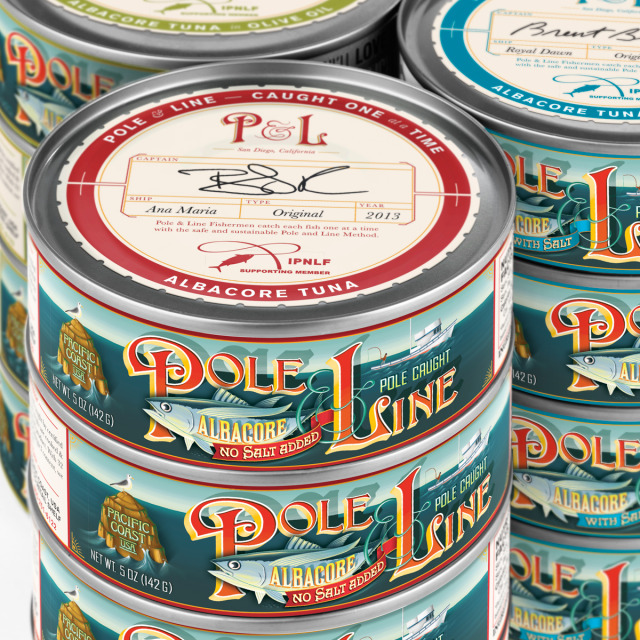 We really like that even thought there is so much design and details in the label it doesn't get cluttered or hard to see or read.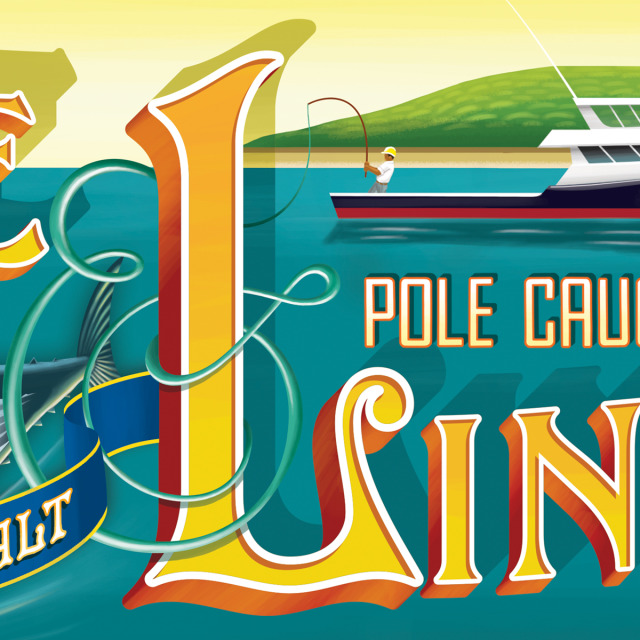 Another great detail on the can, a fisherman who has caught the tuna that is on the can. If you follow the line from the fishermans pole you'll end up at the tuna.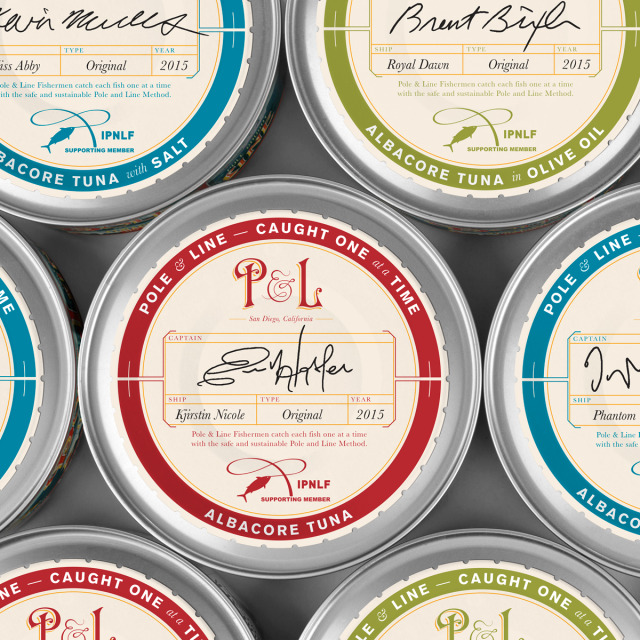 The Pole & Line top label comes with more information about the fishing method and from what ship the tuna in the can was caught.
About the Pole & Line Brand
Pole & Line is the result of a collaboration with American Tuna and Whole Foods. The brand sells a few varieties of canned tuna that is caught using the sustainable method called Pole & Line. This is the most traditional method of catching tuna.
With the Pole & Line method albacore fishermen from the US and Maldives are using barbless hooks and poles for fishing the albacore tuna. With this method they only catch one fish at the time and thereby not harming any other species.
The albacore is caught near the sea surface where the younger albacore stay. The younger examples are lower in mercury than the older deeper swimming albacore. With mercury in mind there have been debate to whether we should be eating fish at all, read more on that here. Besides staying away from mercury there are also benefits in Omega 3 fatty acids that there are more of than in the older fishes.
Pole & Line are using two fisheries that are both certified by the Marine Stewardship Council (MSC).