Drill Vodka Comes In a Drill-Shaped Bottle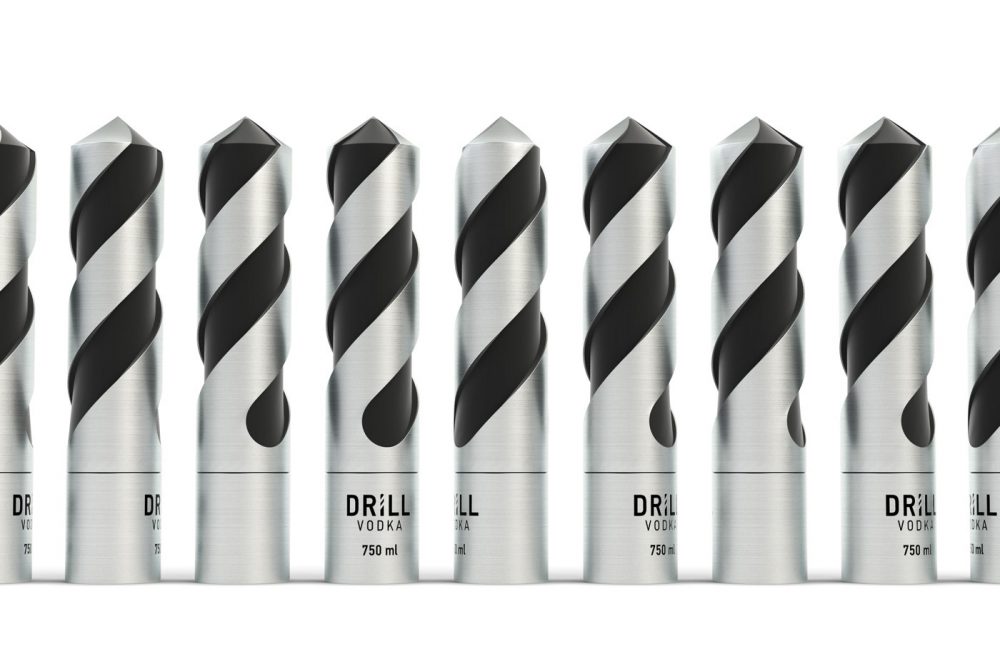 See how this Drill Vodka merges the shape of a drill with a vodka bottle and makes it look good along the way.
Drill vodka is something new. Me, just like you have probably seen so many weird shapes and ideas to make bottles stand out but I'm sure you haven't seen a drill-shaped vodka bottle before? At least I haven't, the project is called Drill Vodka, let's take a closer look at the design.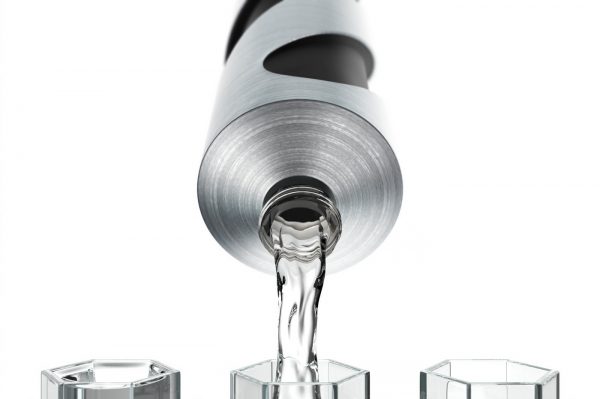 Drill Vodka Packaging Design
The vodka comes in a glass bottle which is covered in what looks like aluminum. The shape is cylindrical except for the twirl and the pointy tip that creates the drill shape. The whole bottle has the aluminum color except for the black part of the drill shape.
I like how designer Stas Grinyaev put the opening of the bottle at the bottom instead of the top. A good design move since putting the opening at the top would have messed up the drill shape. The function will be almost just as good this way, the only downside being that you can't place it on a flat surface while being opened.
To sum things up this is a fun design that merges a design idea from a completely different object with vodka. The future will tell us if this project will be something we can find in stores or not.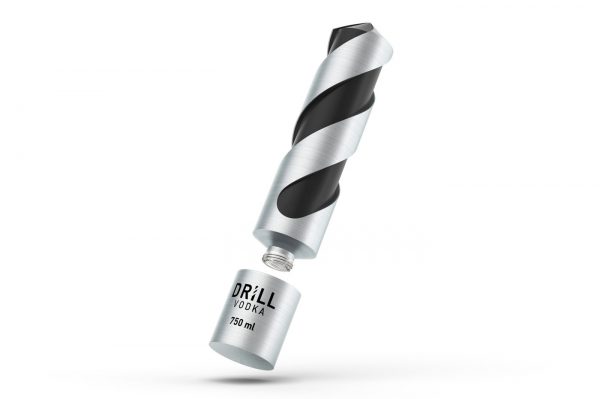 More Great Vodka Packaging
There are plenty of other great vodka packaging designs out there. Why not check out this list of 50 Vodka Packaging Designs, you won't find a drill vodka in there but there are other cool designs worth a look.
And let's not forget about Absolut Vodka, one of the most iconic brands and with one of the most well-known bottles. They have put on quite a number of cool bottles that you should check out. Enjoy!