Drone Baking is a Delightful Mess in This Great Ad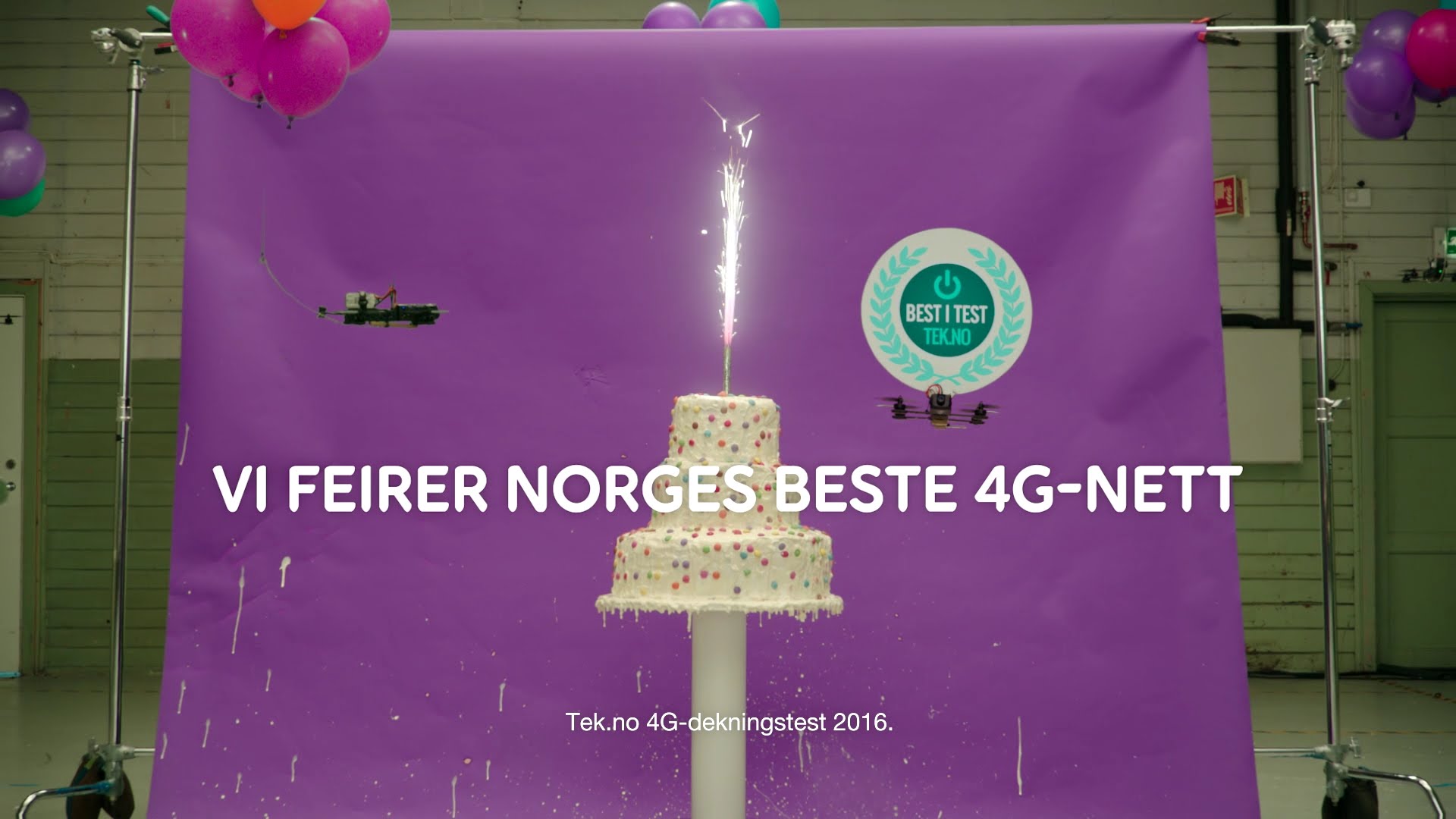 Watch how Drone Baking is made. That's right, Telia Norway made a cake using drones in this new ad, watch it.
Not sure how hot drone baking will be. By looking at this ad from Norway it looks fun but it does involve some mess to say the least.
The ad comes from the Norwegian mobile and phone company Telia. To celebrate that they have the best 4G-net in Norway they decided to make a cake. But not just any cake, it is assembled by drones and you can watch the result above.
The video starts out with eight drones lifting off and picking up everything that's needed to make a proper cake. Then each drone add their part like cream and decorations. My favorite one is the drone who shoots chocolate lentils, would love to have one of those at home. Just imagine being able to fly around the house and shoot chocolate at people.
Behind The Scenes of Drone Baking
Below you can watch a behind the scenes video from the making of the video as well. Most of the tools that the drones use in the video was built only for this video. Not that strange, how many chocolate lentil dropping devices for a drone have you seen? Now watch some drone baking.