Duck Rabbit Brewery Beer Packaging Made Modern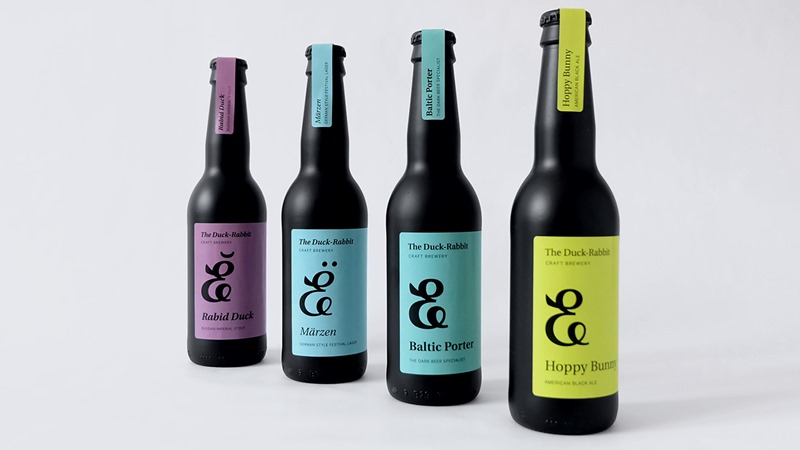 Duck Rabbit Brewery comes with a great story and now with some equally great beer packaging made modern, check it out.
The Duck Rabbit Brewery is craft brewery in North Carolina focused on dark beers. The name Duck Rabbit comes with a fun backstory. The founder of the brewery Paul Philippon used to be a philosophy teacher. In one of the books that Paul used in his class a version of the classic optical illusion duck rabbit was featured.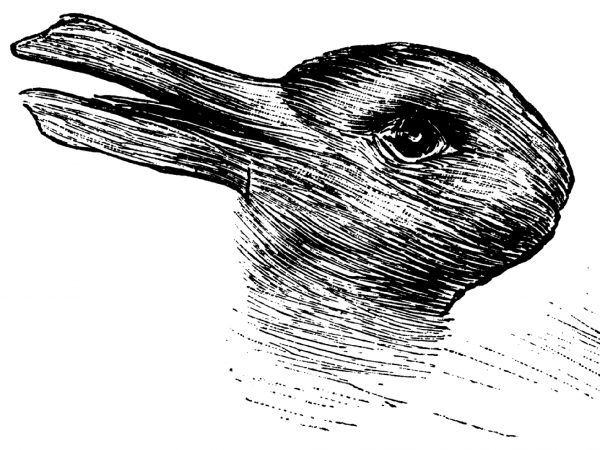 When Paul went into brewing instead of teaching he wanted some connection to his previous profession and chose this illusion for both his beer name and logo.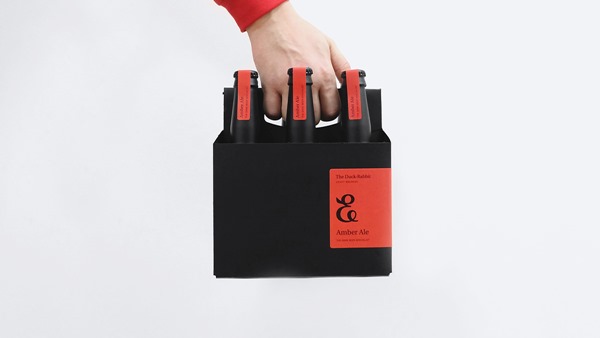 A New Packaging Design for Duck Rabbit Brewery
Now two Russian designers named Deniz Bezrukov and Alex Mogilnichenko decided to turn the slightly original packaging design into something better. So they did.
Instead of the old duck rabbit illusion they used an ampersand and twisted it into a duck shaped figure. This became the base of the design.
Then they stripped the bottles of all unnecessary design and just went with different single color labels and a few twists on the ampersand logo. The result is as you can see great.