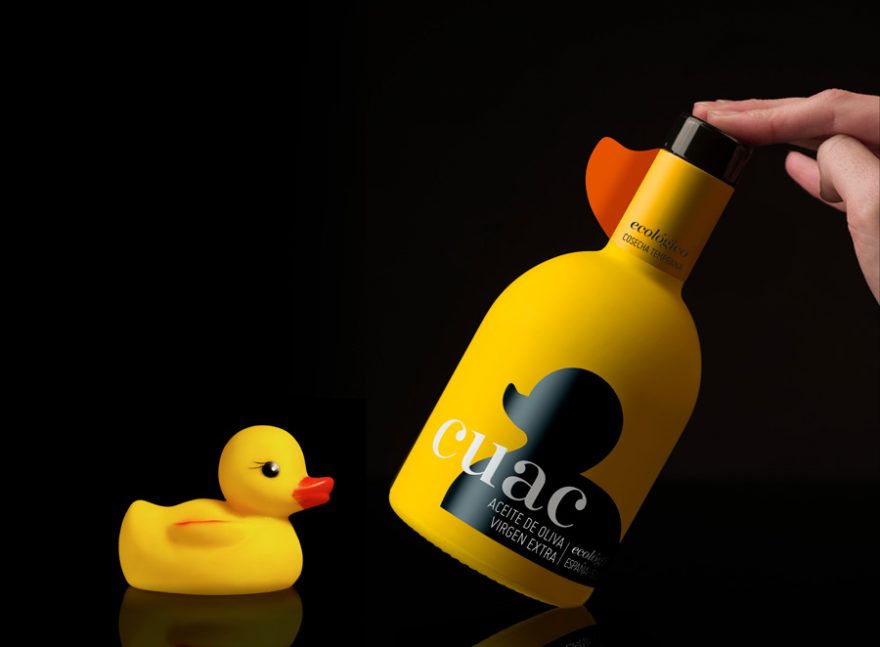 This Duck themed olive oil packaging design looks cool, at the same time it raises more questions than answers. Let's take a closer look.
I'm sure I never featured a duck themed olive oil packaging here at Ateriet before. So why now?
It exists and it looks cool. That's about it. So what I mean is this, it looks great and that is why it is featured. I don't know the connection with ducks, if you get it then please let me know. Now let's look at the packaging.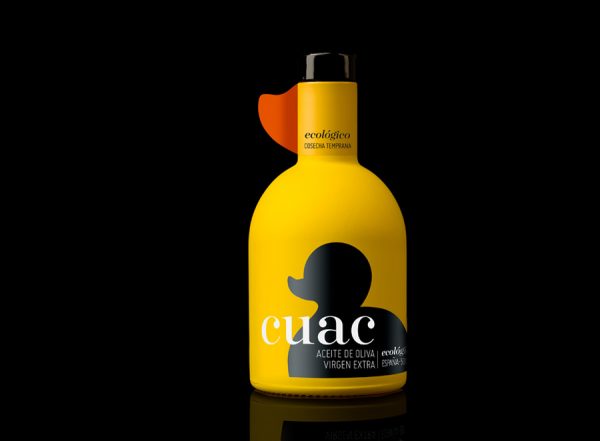 Duck Themed Olive Oil Packaging Design
The packaging looks great. It's simple, classic and with a twist that makes it stand out. In this case ducks, the yellow kind you might find in a bathtub in your own home.
The bottle comes in a few different varieties. Yellow with a black duck silhouette and a duck mouth on the neck of the bottle.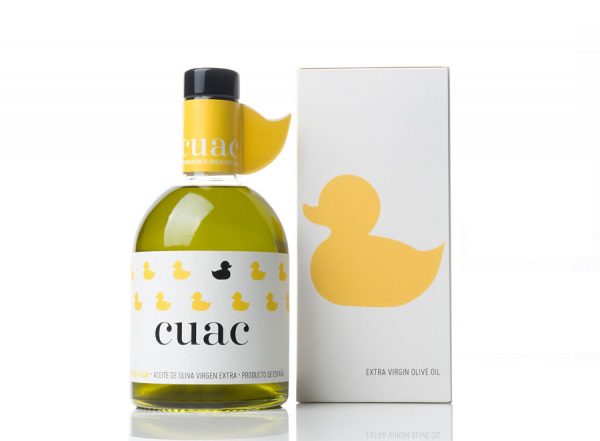 A clear glass variety with a white label and smaller but more silhouette ducks and lastly a second clear one with a black label and similar design as the white one.
All designs look great but it's clear that the yellow one is the hero. It really makes it mark.
I like the clean look, the twist and the overall feel of the product. The is just one problem.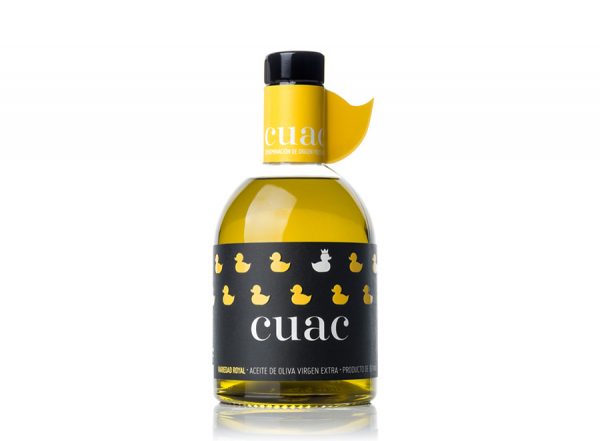 Why Ducks?
I don't get it and Cabello Mure who is behind the design offer no explanation to why this is a duck themed olive oil packaging design. Sure it is called Cuac, but why?
I get and like the twist but usually, a twist has at least some sort of connection with the product. In this case, I can't find any, if you can and I totally missed the point here please let me know.
For more great packaging don't forget to check out my full coverage here. If you're interested in more great olive oil packaging check out this collection.