Dukes Bread Ads Takes A Swing At The Gluten-Free Movement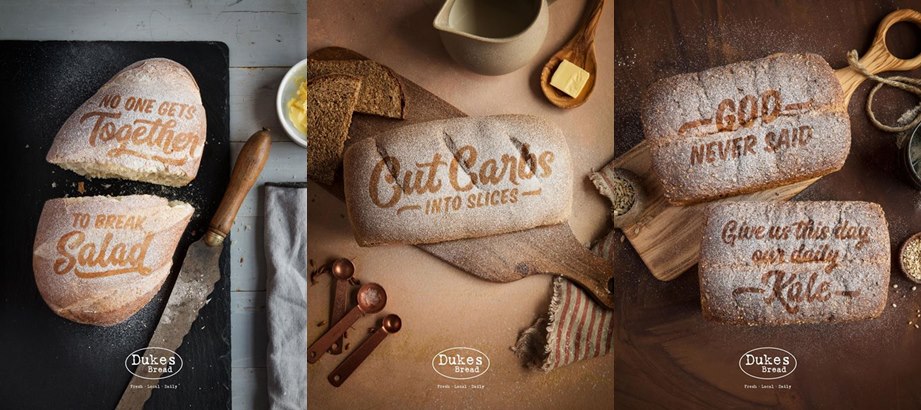 Finally someone is standing up to the gluten-free movement, check out these Dukes Bread Ads, you'll like them as much as fresh bread.
This series of Dukes Bread Ads is the kind of ads I love. The idea of the ads is simple. Each one takes a swing at the gluten-free movement with funny texts written on bread. As you can see in one of the ads the message is clear. No one gets together to break salad. That is about as much as you need to hear, right?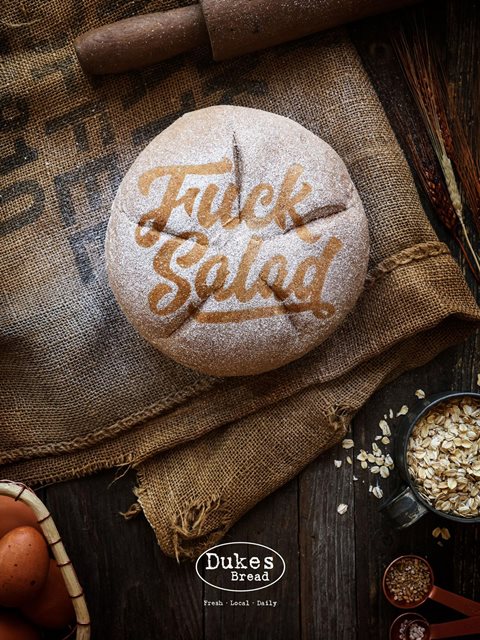 Why The Dukes Bread Ads Are Great
Here's what I love about the ads. They are not apologizing. And they shouldn't. Gluten-free bread and diets have been booming for years by now, combine that trend with the overall cutting of carbs for weight loss and you'll two of the strongest reasons why bread companies are struggling.
Now I don't mind people going on a gluten-free diet. Everyone should, of course, eat what they like and what makes them feel good. What Dukes Bread has done is to take a fun swing at the no bread diets in a funny way.
I think that the ads are made in just the right tone, funny and a bit on the angry side without being nasty. It doesn't hurt that the bread is looking delicious and the photography is great but that is expected. It's the text and idea that make them work.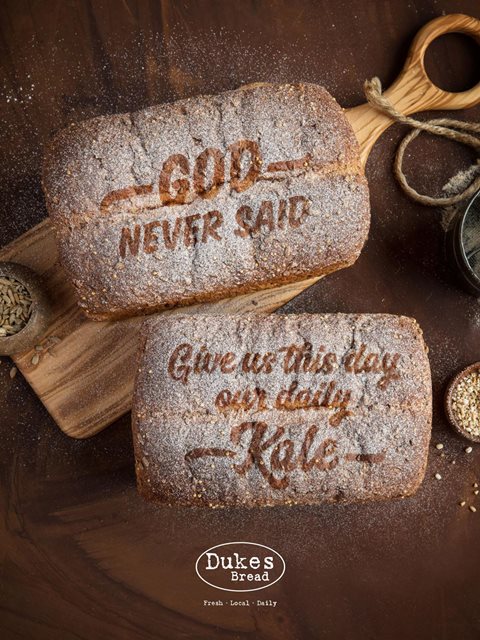 Stick with what you do best
Like I said the non-apologizing from Dukes is what I love. Dukes is not a big brand and their business is bread. So instead of starting to make gluten-free health bread for the gluten-free consumers, they are celebrating what they are already doing. That's an important lesson I think.
Too many companies are trying to move towards trends in my opinion. There is nothing wrong with that per se but it can be complicated. It's like candy companies making healthier candy. Why?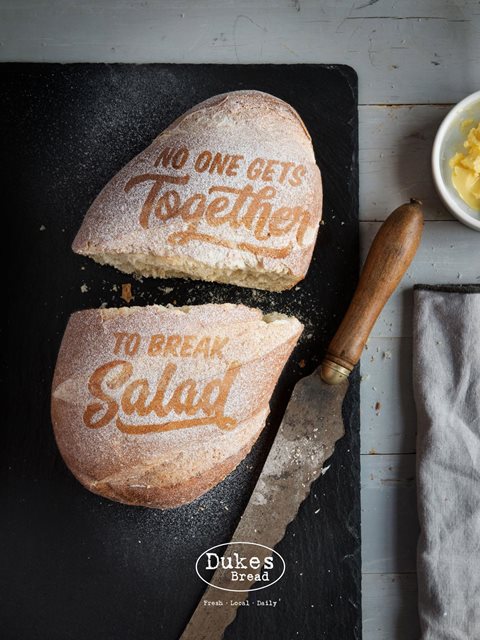 Well, I know why. Because candy is bad for you. But let another company make that less-sugar candy instead and focus on what you do best. It's the same for candy as for bread. Most consumers will stick with what they love and the ones who want to cut bread or candy out of their diets won't go looking for a gluten-free sourdough or a chocolate free Snickers bar. At least not many enough to make it a smart business move.
But there will be companies offering great products for those consumers instead. So do like Dukes. Celebrate what you're really good at and make the consumers interested in what you make become loyal and don't chase the others.
For more great ads check out my full coverage here.
Interested in Dukes? Check them out here.