Dunkin Donuts Ads with illustrated coffee cups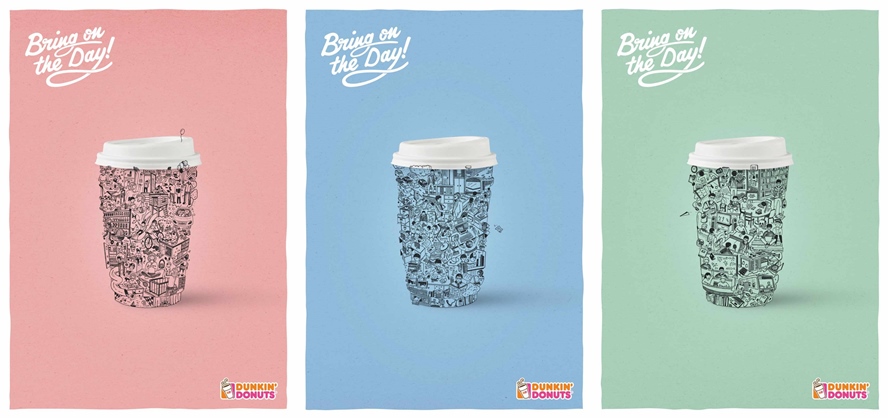 Cute Dunkin Donuts ads uses illustrated coffee cups with your full day drawn into them.
These Dunkin Donuts ads are made for the Austrian market. The idea is simple, each ad has a photo on a takeout coffee cup lid. Instead of a cup there are tiny illustrations of things you might be doing during the day.
I've seen many similar examples like this one before but I think it is a simple format that really works. No need to complicate things, if it works it works.
The ads come in three different colors with three themes for the illustrations for each cup. The pink ad is all about family life. Getting the kids to activities, putting them to bed, shopping for food and all those other things you need to coffee to get through.
The second one is blue and is all about getting work done in the office, pie charts, printers, paper and all that tedious but necessary work. Last out is a green ad which is themed around going to a university. Lectures, libraries and studying. See all the ads below.