Easter Egg Appetizers – 6 Great Egg Recipes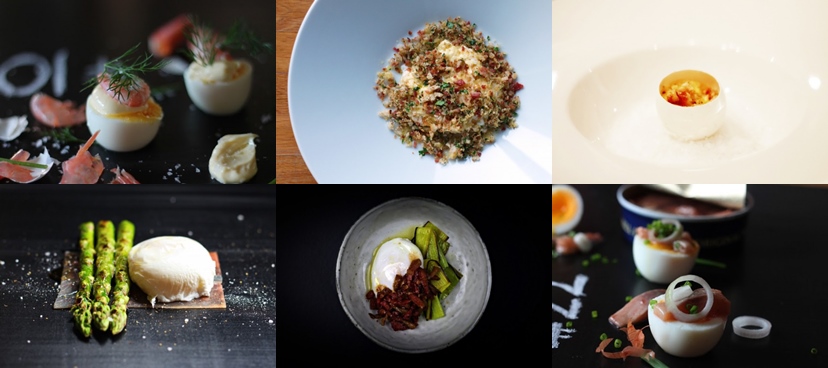 Easter is upon us and with it comes a lot of eating eggs. I have put together six great easter egg appetizers that will be perfect this holiday.
Egg appetizers are one of my favorites. There is really no limit to what you can come up with and how to serve them. So to help you out with some new ideas I put together my five favorite egg appetizers that will be perfect for easter. Below you can find each appetizer with photo and a link to our original post where you can find the full instructions and more photos.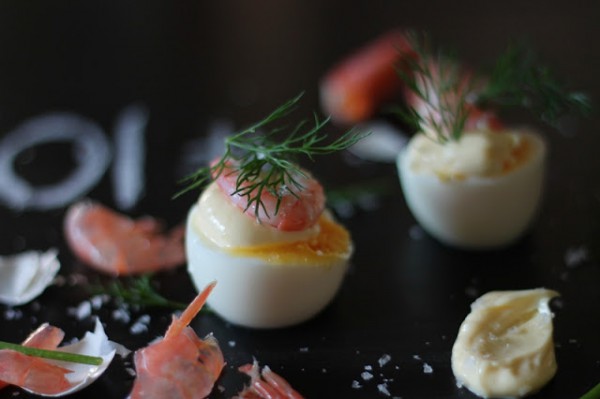 Boiled Eggs with Shrimps, Dill and Mayonnaise
Let's start with something classic in Sweden, boiled egg cut in half and served with toppings. This is a classic for both easter and christmas in Sweden and very easy to make. This one is topped with fresh shrimps, mayonnaise and dill. Get the full recipe here.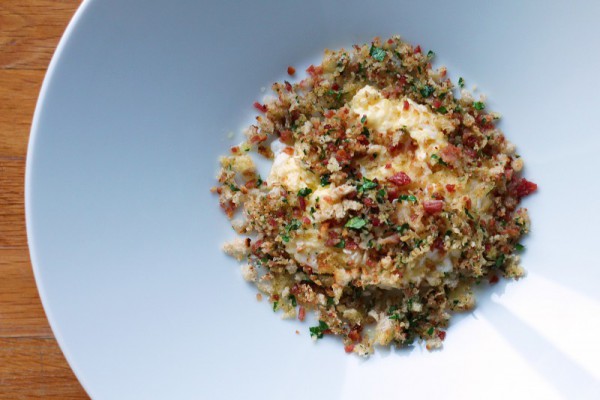 Poached Scrambled Egg with Bacon and Parmesan
This is a bit different, I got inspired by Daniel Patterson for this poached scrambled egg. The texture is very different to many other egg dishes. More like a firm egg white scramble than a regular one. Topped with bacon, parmesan and olive oil it is a treat. Get the recipe here.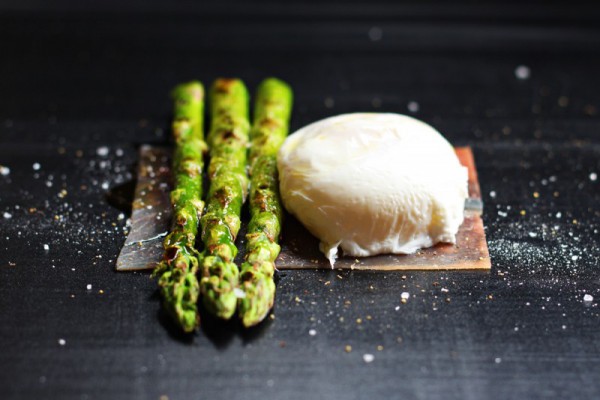 Poached egg with grilled Asparagus and Serrano Ham
This is the perfect appetizer for both spring and easter. Poached egg, ham and grilled fresh asparagus. One of my all time favorite dishes. There is something about eggs and asparagus that is just fantastic. So do try this. Get the recipe here.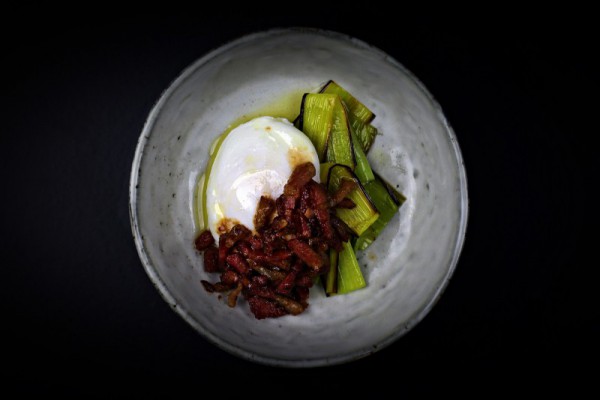 Poached Egg with Leeks, Pork and Japanese Soy
In this recipe I've added some Asian inspiration, it's a poached egg with roasted salted pork with Japanese soy and some charred leeks. The flavors are similar to what you might top a bowl of ramen with. A dash or two of your favorite hot sauce won't hurt if that is your thing. Get the recipe here.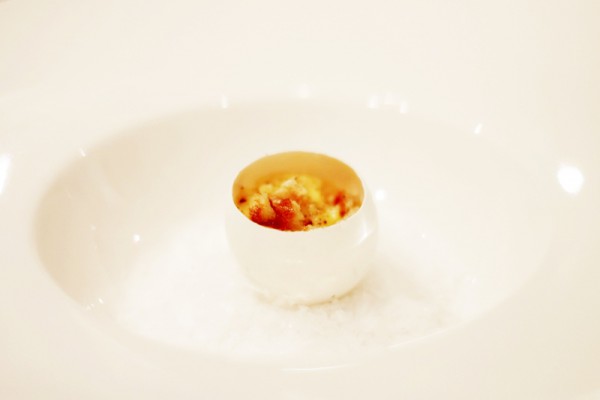 Scrambled eggs in the shell with truffle oil
Scrambled eggs in the shell is a restaurant classic. If you're a chef or cook chances are you've made some variation of this at least once. I still think it's a great way to serve eggs as an appetizer, it looks elegant, it's simple and it tastes great. The recipe here is very simple, it's just what it looks like. Scrambled eggs with truffles served in the shell. Get the recipe including how to cut the egg here.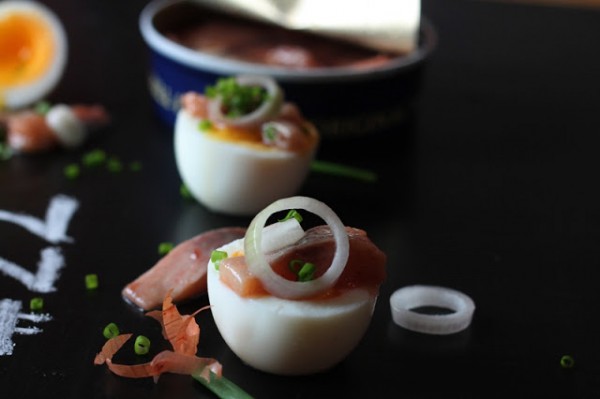 Soused Herring with soft boiled eggs and raw onion
This is a variation of the first recipe, soft boiled egg topped with soused herring and raw onion. A great combo that I always come back to. Get the recipe here.