Eatymology Book: Learn new food words with Josh Friedland.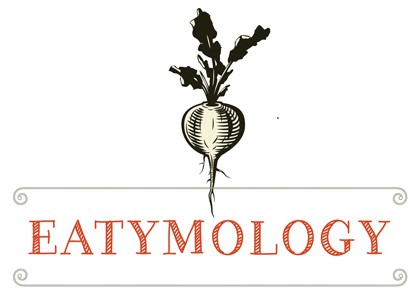 Eatymology is the upcoming book from the man behind Ruth Bourdain (a Twitter phenomena, read more by clicking the link) in which we will learn 100 new and modern food words. Most of these words was invented in the last 15 years, so if you want to know where words like gastrosexuals come from and means, keep reading.
Josh Friedland is a journalist mostly known for the website The Food Section where he has been writing about food since 2003 but Josh has also been a contributor to most of the big magazines in the US. He is also known for creating the Twitter-celebrity character Ruth Bourdain, a Twitter account where he made tweeted fun stuff about chefs. The account is still up and running but is not very active anymore.
This fall Josh Friedland is releasing a book called Eatymology: The Dictionary of Modern Gastronomy where he will give us 100 new food words that were created in the last 15 years or so.  The words have been picked up from pop culture, professional kitchens, restaurants and in the book we will get the definitions, illustrations and historical details to understand these new food words. Some examples of the words in Eatymology is White Whale, Wine Raves, Urge Surfing and Barista Wrist. To learn all of these weird word you'll have to wait until the book comes out in november this year. But we will give you one for free right now.
Sourdough Hotel: This word come from the restaurant/food shop Urban Deli in Stockholm. In the sourdough baking craze that was big a few years ago they offered their customers to leave their precious sourdoughs at Urban Deli during their vacation and they would be taken care of. This stunt got great exposure in media, if anyone ever checked their dough into the hotel have not been confirmed. Urban Deli is a great place either way and if you're in Stockholm you should swing by.
The Eatymology book is released by Sourcebooks and available for pre-order now.