Creative Egg Packaging Designs – How To Package Eggs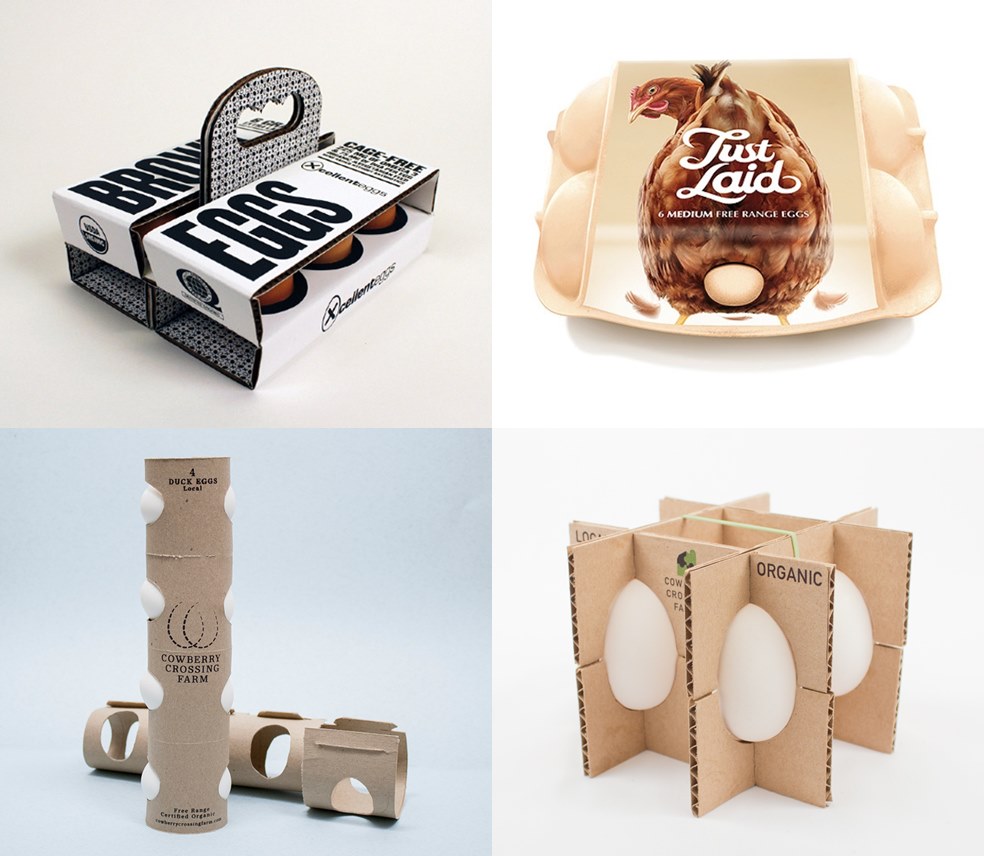 It is time to take a closer look at some creative egg packaging designs. There are many very creative ways to package eggs, it even seems to be a project every designer has tried to make better, but can it really be better?
Creative egg packaging designs seem to be a favorite project for many designers. I've noticed that before and once you scanned through my selection of creative egg packaging designs here I'm sure you will agree.
These projects are creative in different ways. Some of them have come up with something completely new. Sadly many of those new designs may look amazing but if you start doing the math on how much a packaging like that will cost and compare to today's standard egg box you'll end up paying much for something that isn't adding enough value. Others have made a creative design idea and added it to a regular packaging. Some just look nice, scroll down and get inspired and find your favorite one.
Could The Regular Egg Box Be Replaced?
That's really the question that needs answering. Like mentioned many of these designs look amazing. But can they really compete with the standard box of pressed paper? I'm not sure it can, today's packaging is simply too cheap, functions great and just works. So why bother fixing something that's not broken?
The second problem is that eggs aren't really branded, are they? You just get eggs, maybe organic if you like that or free-range. But have you ever heard someone asking for a specific brand of eggs? I have not.
Maybe we will see branded egg products in the future and then another type of packaging could work, up until then I think we will keep getting them the same way we do now.
Enough about that, let's check out some creative egg packaging designs. Once you're done you should also check out my full packaging coverage here. If you want to cook with some eggs I have a great post on that as well, enjoy!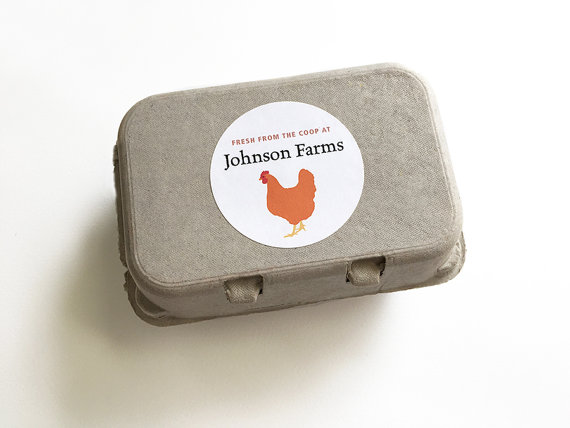 Let's start out basic with a standard egg box. Here with a clean and nice looking label. See how something so very simple can make something look really good. (source)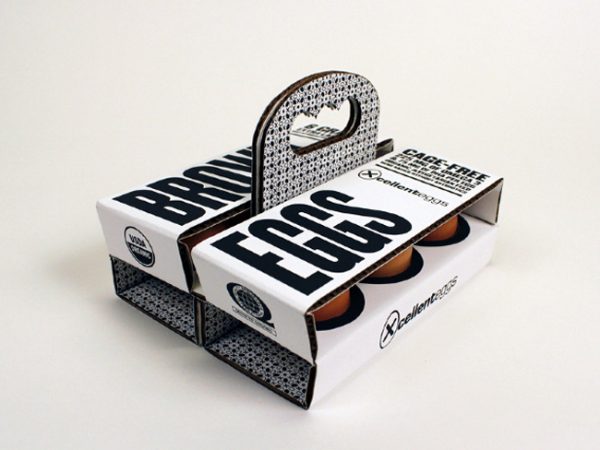 Here's something a bit more creative. A foldable egg packaging design. I like the black and white design and a handle adds something extra. Now you can of course question how often you are shopping for just eggs but still, a handle can be nice.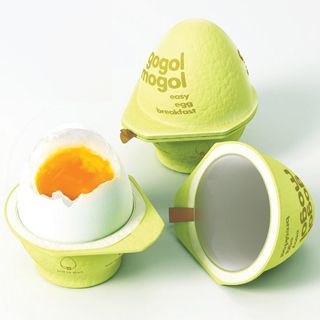 This packaging is used both to keep the egg warm and as an egg cup. Looks fun but I can't really understand the value.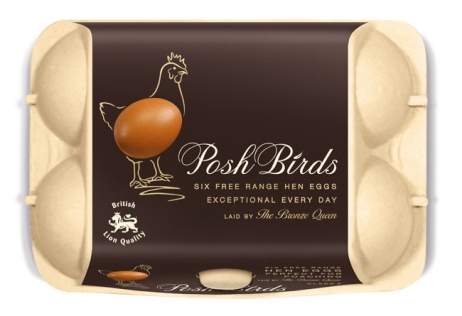 Posh Birds, fun play with words, a sense of humor never hurt in packaging. (source)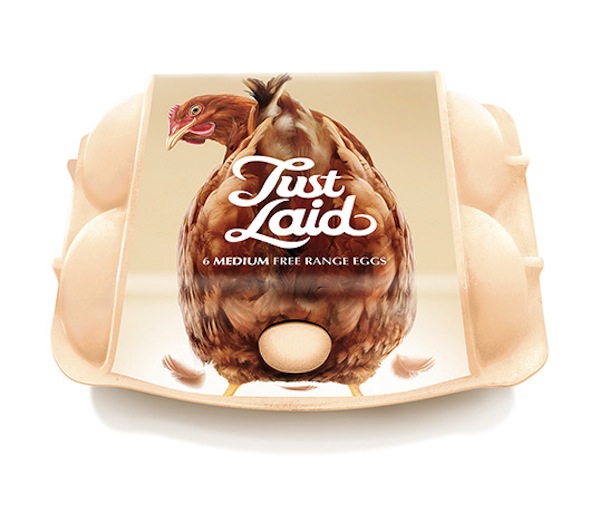 Same goes for this one, actually, this might be too graphic for some, but hey. That's where eggs come from.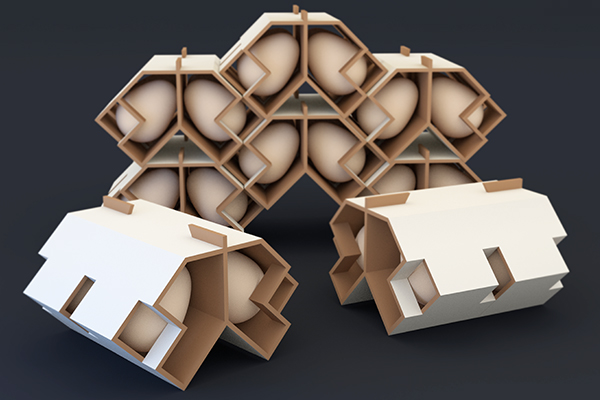 This is equal parts architecture project and packaging project. Highly technical and it looks amazing. But I'm not sure this is even thought of as a realistic alternative to regular egg packaging. (source)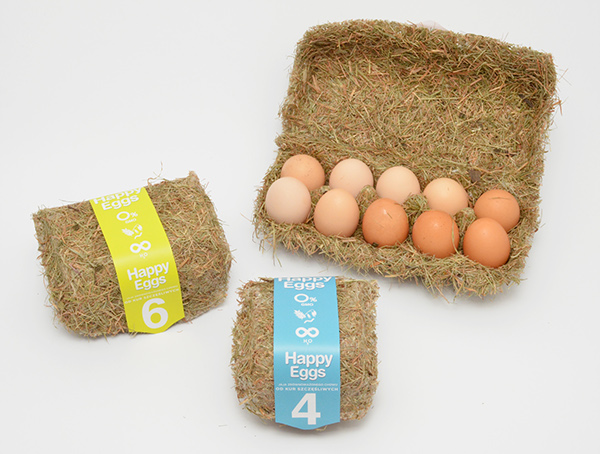 This one I really like. It uses the same type of shape and technique as the standard egg box. But instead of pressed paper this one uses hay. It connects with the product and if this can be made cheap enough I think this might actually be an idea that could work for real. (source)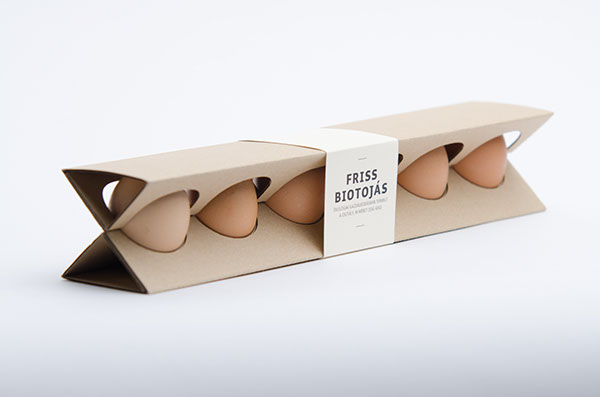 Another favorite of mine. Great looking and not too heavy on the packaging material.  (source)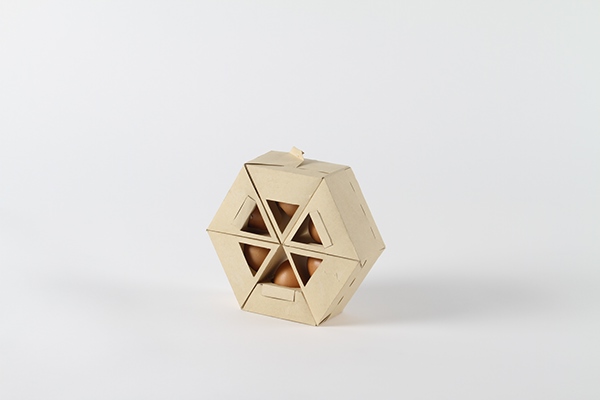 Another cool design. This hexagonal egg packaging can be rolled out and each egg can be removed and it is still packaged. Clever but it sounds expensive. (source)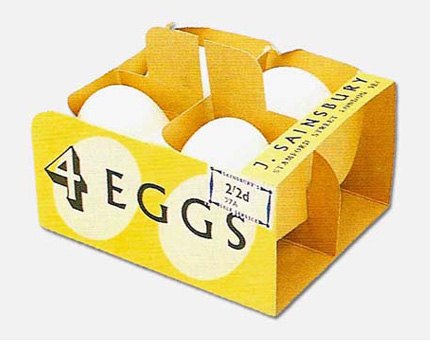 This vintage packaging was made for Sainsbury's. Now here is a branded egg I would buy. I'm telling you now Sainsbury's, bring this back and people will be lining up, I promise.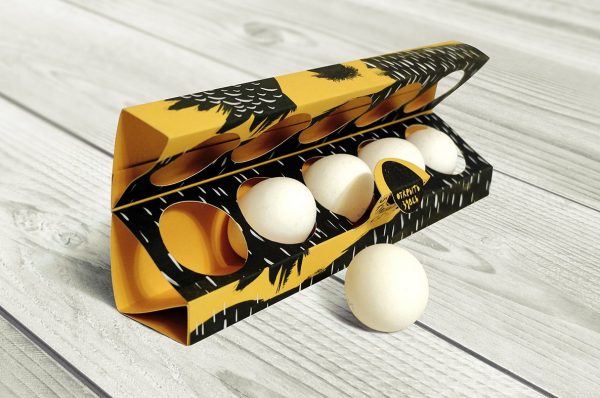 Quite similar to a few of the examples you've already seen. What I like here is the graphic design. Far too often there is not enough time and effort spent on that. (source)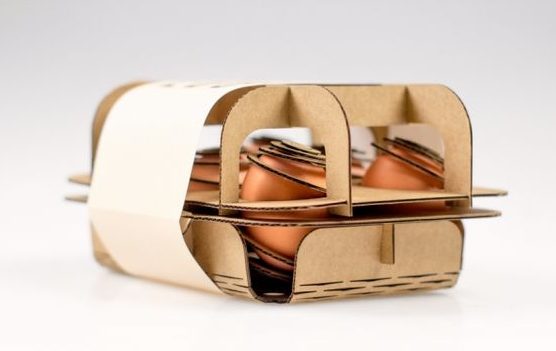 Two folded sides with small paper spirals that help hold the eggs in place.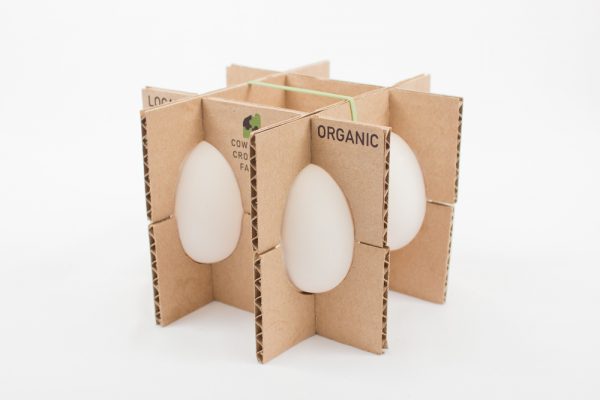 Organic eggs in a packaging that stands out. I like the idea and it looks great. The only downside for me is the rubber band holding it together. (source)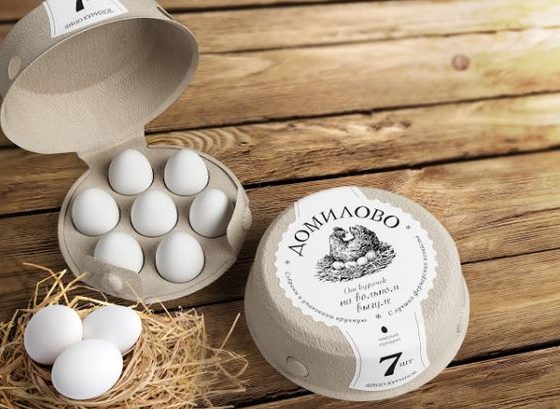 Here's something that I think could work as a branded egg. Same type of material as for regular egg boxes but round instead. Hopefully it won't add too much cost, the result is very different.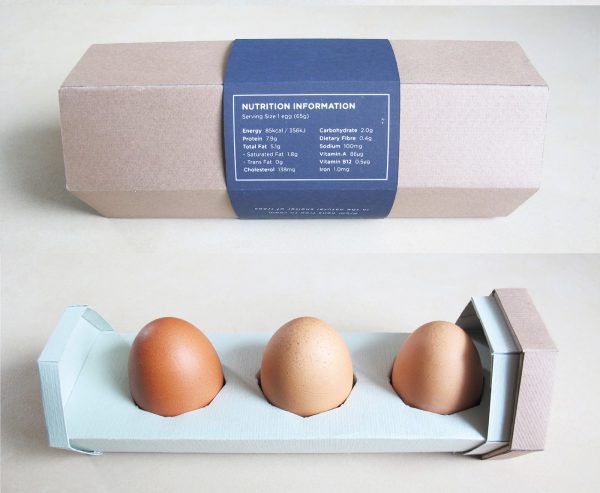 Slide the eggs out. It looks good but for me it is too complicated and uses too much material. (source)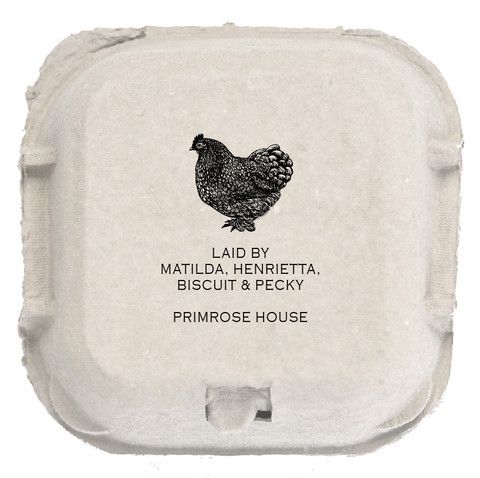 One of my favorites, regular box for four eggs but instead of a label they printed the design onto the box. One of the best designs in this collection in my opinion, at least that would work in real life.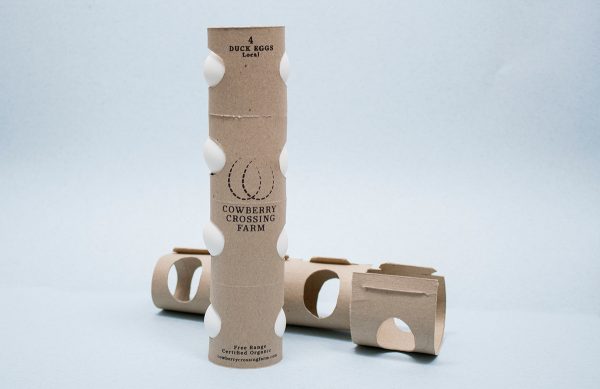 Here's an inventive design. A roll of paper that holds the eggs in place with a few holes. Rip one part of and you have an egg. The only downside is that the eggs aren't really protected. (source)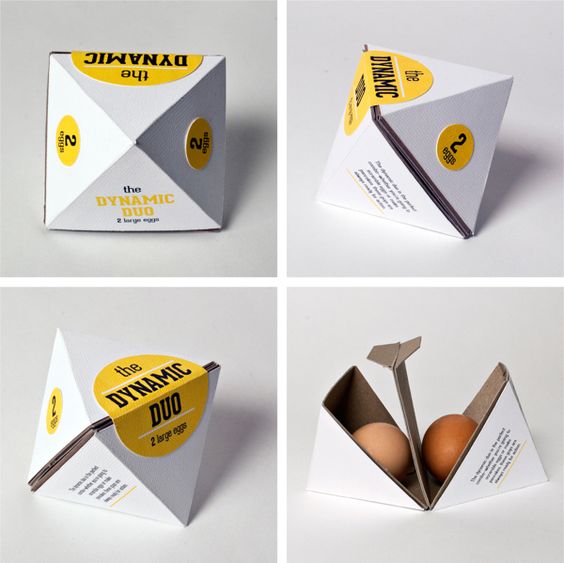 A great looking design but this uses way to much material, more a fun design project than anything else.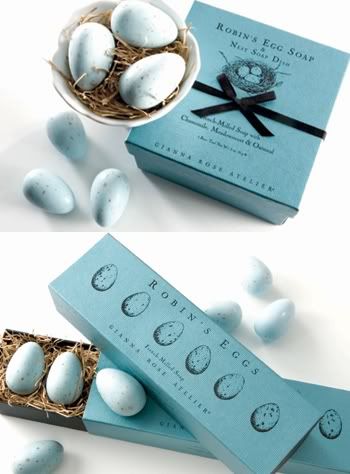 These aren't eggs, it's soap. But imagine real eggs packaged like this? Another one that I think would work if you branded eggs.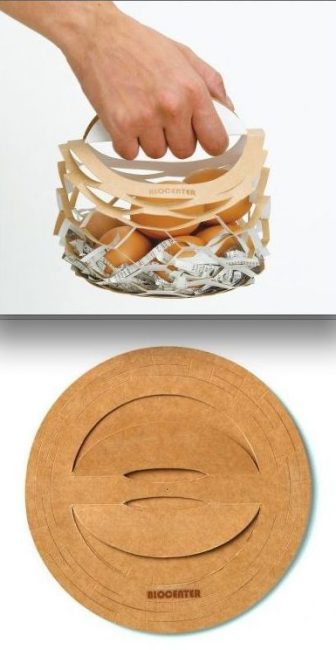 An egg basket that folds up, This one I really love. I would love to able to buy eggs in supermarkets like this. Pick up a basket, fill it with as many eggs as you like and pay by weight or number of eggs. The first supermarket to offer this wins.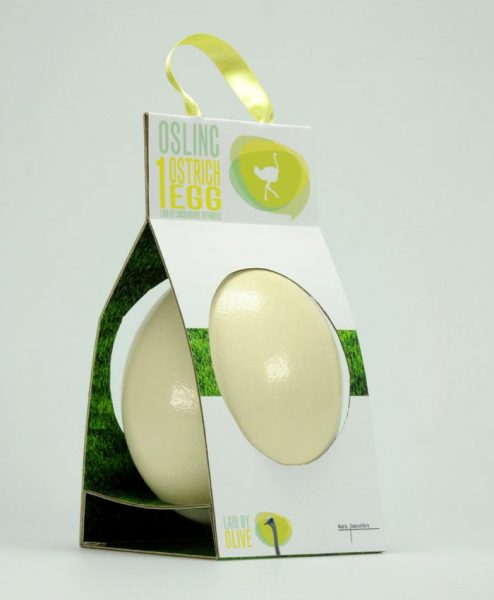 A single egg packaging that makes sense, why it makes sense. Well it's an ostrich egg, you'll only need one.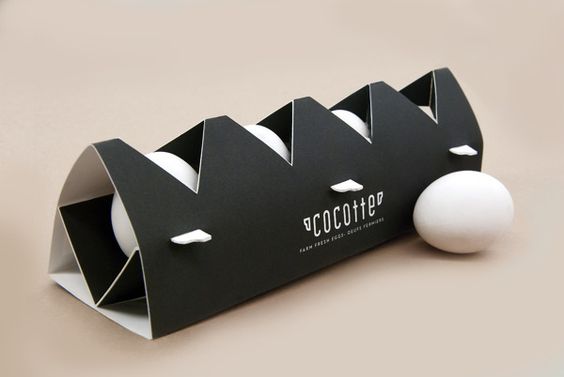 Another nice design. I like that they used black for once.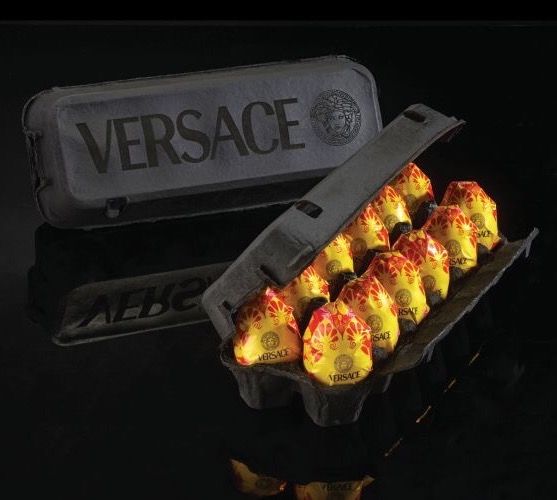 While we are talking branded eggs. Wonder how much a twelve pack of Versace eggs would cost you?