Elegant Chocolate Packaging With an Art Deco Font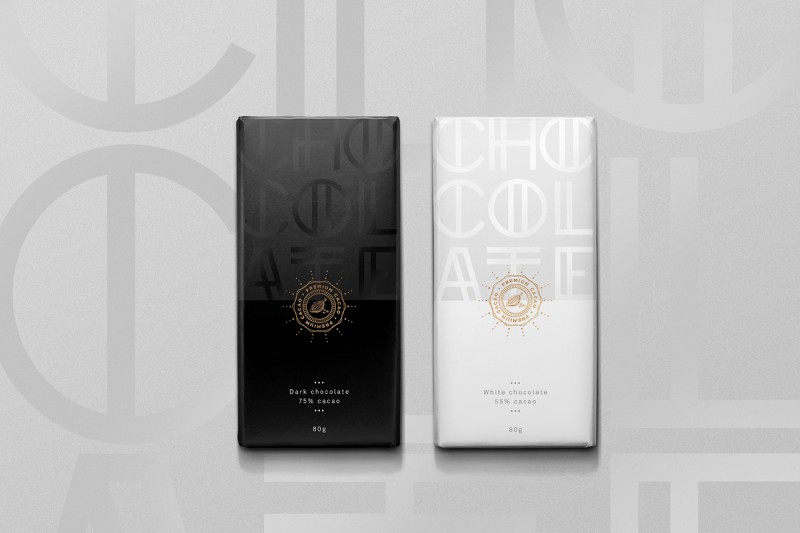 Let's take a look at this elegant chocolate packaging, it comes with a cool art deco styled font and it is looking good.
This elegant chocolate packaging is sadly not real. It is a personal project by designer Ricardo Oliveira from Brazil. Instead of going for photos, cool colors and a design that screams pick me, pick me. Ricardo went a different way.
One elegant design in black and one in white. That's it. Sometimes it's quite refreshing with a simple idea done in a good way.
The design for each chocolate packaging is more or less the same. The only difference is the color.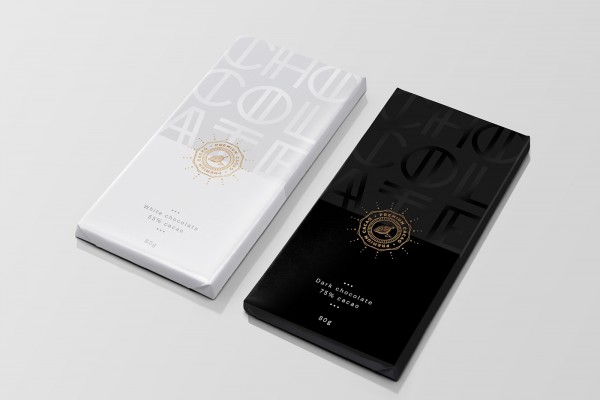 The packaging is made in two tones. The upper half is slightly darker. There the word chocolate is written with a really cool art deco styled font. The lower part is a bit more glossy and there we find the weight and what chocolate is inside the packaging.
Elegant, smooth and perfect for a premium chocolate brand. Great job by Ricardo.
For more great chocolate packaging make sure to check out my full coverage here.