Enfuse Tea Maker is one good looking gadget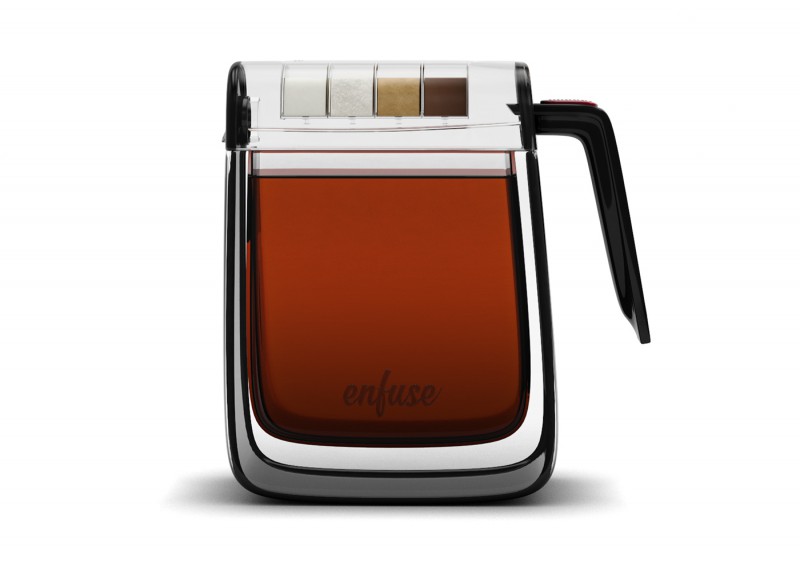 Enfuse Tea Maker is a tea flask or tea maker that help you create your own special blend of tea. What we like is that is also looks super cool, read all about the Enfuse Tea Maker.
Hussain Almossawi is the inventor behind the Enfuse Tea Maker. At first look this gadget might not seem to be very special but we like the idea behind it. Everyone who likes to drink tea is on a constant hunt for that new flavor or special blend and with tea the possibilities are endless. You've got sweetness, strength, bitterness, acidity and we haven't even decided what type of milk to pour into that cup yet.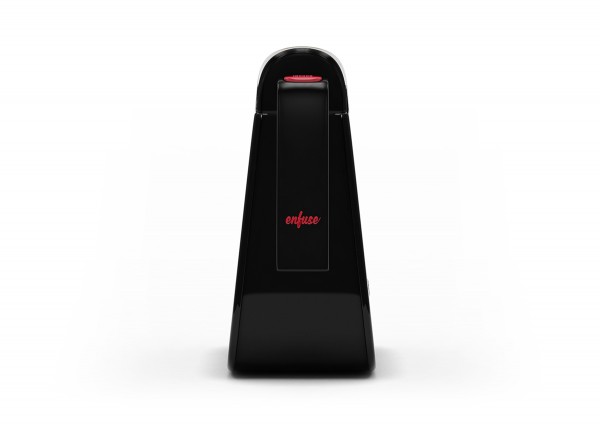 This is where Enfuse Tea Maker is suppose to show up and solve the problem. The Enfuse is a tea flask if you will but on top of it there are four separate compartments that can be filled with almost anything. You then push each compartment to release half a teaspoon into the below container. So with four selected extra ingredients you have a few varieties to start with. That is the whole idea behind Enfuse Tea Maker. I'm not entirely convinced on how well this will actually work but I like the idea. But that is not all.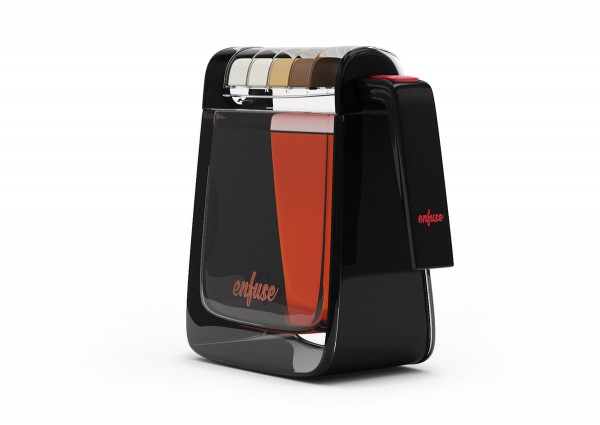 What I really like about the Enfuse Tea Maker is the design. It's the perfect combination of technology, vintage look and futuristic feel all at once. This could have been used for making tea in The Jetsons.
To read more about this project you can head over here.