Espresso Machine for your wall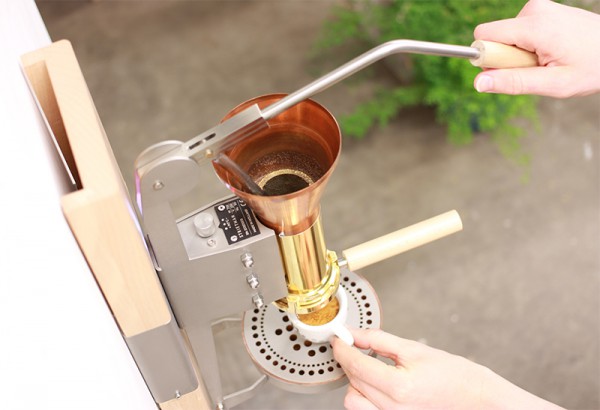 An Espresso Machine that you can hang on your wall? Yes here it is, and its one of the coolest and most beautiful espresso machines we've seen in quite some time.
The espresso machine is the Streitman ES3 and comes with a wood finished wall mount that is enough to support its weight of 5 kg / 11 lbs. It got a manual filled open boiler and runs on electricity. Besides this it also uses the proven lever technique that was developed in Italy in the 1950´s.
The technique presses the water through the coffee using a piston and this is what gives the espresso its extra quality. The simple techniques makes the machine low in maintenance.
Streitman is a coffee company in The Netherlands that is founder by Wouter Strietman and they are developing and designing coffee products for home environments. Simple and beautiful designs with simple techniques that is built to last. The simple technique in the design is also fully visible.
All of Streitman are produced in The Netherlands on small production lines where they are carefully assembled and tested. They do of course live up to any reliability, security and sustainability you might demand.
Only downside to this great espresso machine is the price, it comes in at around 1600 EUR / $1.900 that might be a bit on the expensive side for an espresso machine. I am not saying I don't want one at home but when it is possible to take a flight to Italy to have an espresso for about the same price I do start to hesitate.
But lets be honest, if my pockets were a bit deeper there would be one hanging on the wall right now, and to get your own Streitman ES3 espresso machine then head over to their site and  order your machine. And yes, they do ship worldwide…