Exquisite Restaurant Branding design by Hochburg
Hochburg is a German design agency based in Stuttgart Germany who are creating amazingly great branding design for restaurants. The agency are not only focused on restaurants but since we are focused on food we thought we'll show you some of the great work made by Hochburg.
If you appreciate the great design below you can visit Hochburg's website or follow them on Instagram or Facebook. While you're following people at Facebook you might as well follow us at ateriet as well.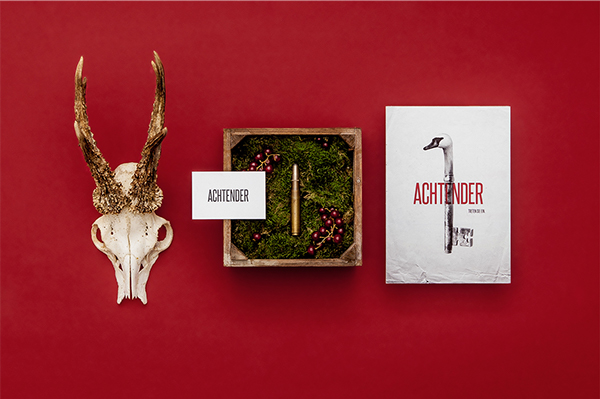 This branding are for Achtender Restaurant in Metzingen about an half an hour drive south of Stuttgart. The concept is hunting and Hochburg have kept all the beautiful aesthetics that comes with dead animals, bullets and the woods but still managed to make it feel modern.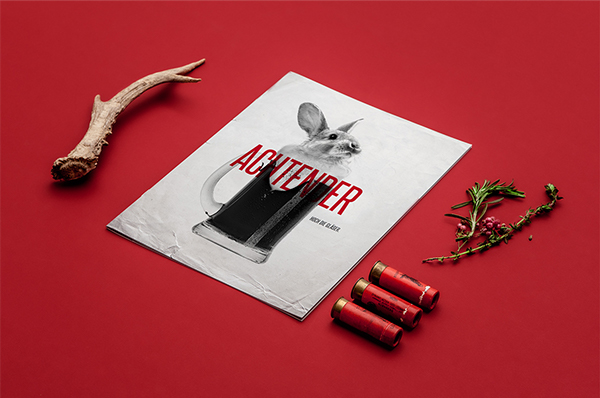 We particularly love the illustrations of well known kitchen and dining props who merge with animals like a pint of beer which turns into a rabbit. To see more photos from this project go here.
Mikoto Restaurant is up next. Mikoto Restaurant is a modern Japanese restaurant in Stuttgart who is mainly focused on Sushi. For this design Hochburg have kept things simple. By using the minimalistic design elements that you normally associate with Japan they have made it their own by using a bit more bold coloring with different shades of purple combined with grey and white.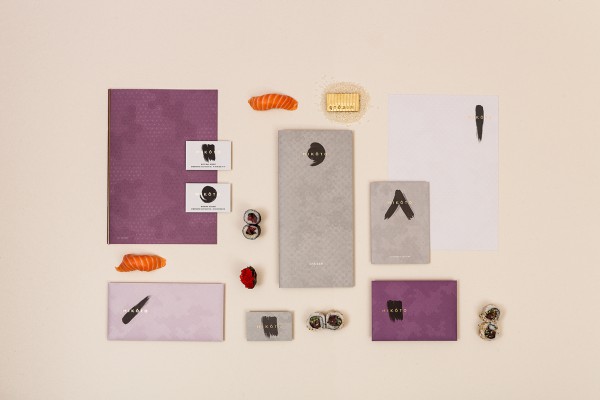 With a simple black stroke of a brush inspired by Japanese calligraphy there is no surprise that you will know you're going to a Japanese restaurant. To see more from this project go here. There is also examples of great web design for the restaurant, also made by Hochburg.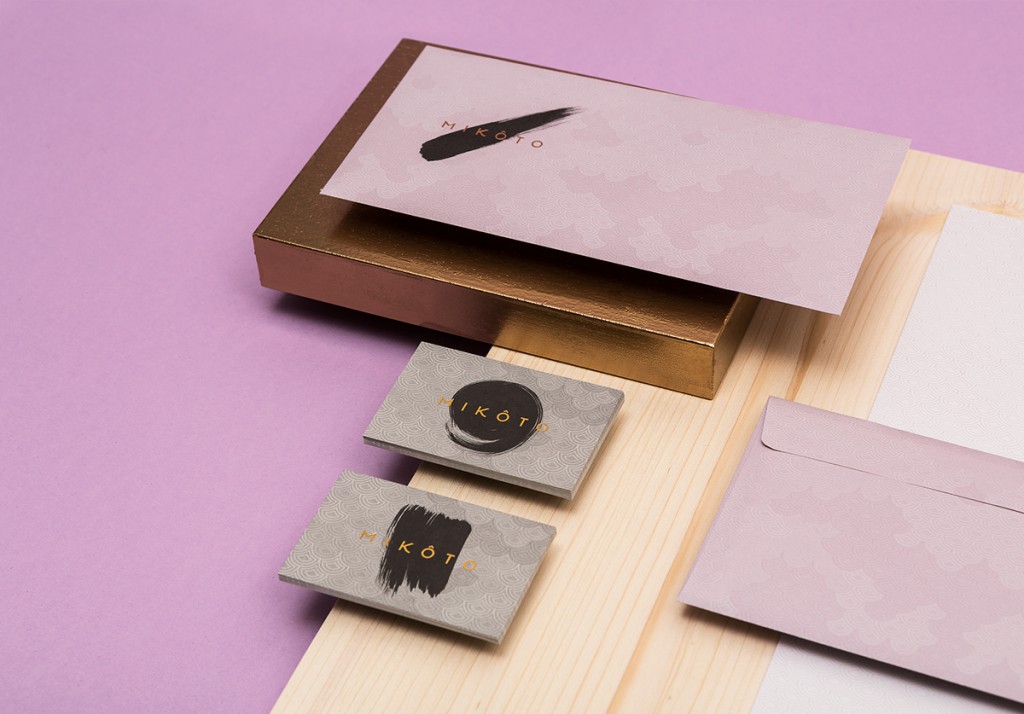 But making restaurant branding design for only high-end restaurants is the easy part so we thought we might end this with an example that lets us see that good design is not only for the luxurious places.  Here is a case study that was made for Cingez Kaan, a premium fast food restaurant.