Failed Pizza Packaging Designs That Look Great But Won't Work

Check out some failed pizza packaging designs. Sometimes there is simply no need to innovate. Keep reading to see what I mean.
Today I take a look at some failed pizza packaging design. My thesis is that the pizza box is about as good as it will ever get. That does not stop designers from trying and I can't blame them. Who wouldn't want to be the designer behind a completely new and better way to bring home the pizza.
Before we start looking at some designs let's just point out that these designs aren't bad. They just not as good as what we are already using. The thing is that a pizza box is a bit limited and there are some reasons why, let's take a look at what a pizza box needs to do.
What a Pizza Packaging Need To Be Able To Do
Fit a pizza that is flat and hot

Be stackable, you want to be able to carry five pizzas as easy as one.

Keep the pizza reasonably warm

Easy to throw away

It should be able to take a little bit of heat if you want to keep it warm in the oven or reheat it.

Be cheap, you don't want to spend more on the box than on the pizza
That's about it. If it comes with a great design and looks great fine. Nothing wrong with that but remember this. You will throw it out shortly after you've come back from the food coma you will get after eating that pizza.
The difference between pizza take out boxes and other take out boxes is that pizza boxes sucks to keep. They barely fit in the fridge and they are not good to transport a second time either. But that's not really the packagings fault, it's because the size of the pizza. This is why we all own Tupperware. So we can bring leftover pizza to work without needing to scrape of stale cheese in the bag that same night.
Now let's look at some pizza packaging designs so you can see what I mean.
Failed Pizza Packaging Designs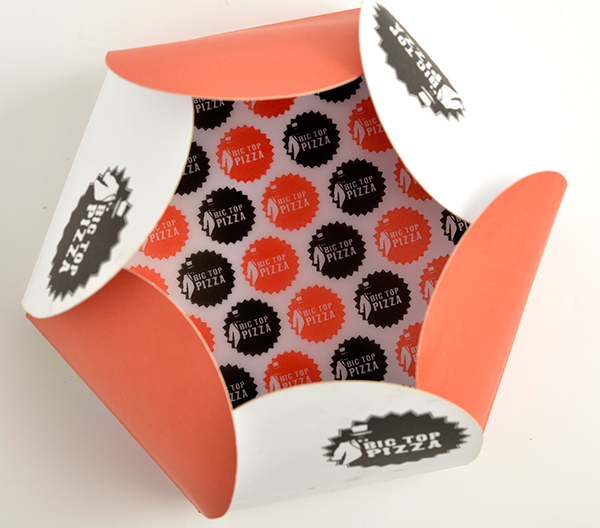 This packaging looks really great and I would love to carry a pizza home in this. The bad thing is how do you put a pizza in it. You have to fold back six different parts to open it enough to get it in there without messing things up. Plus it will be way more expensive to produce. (source)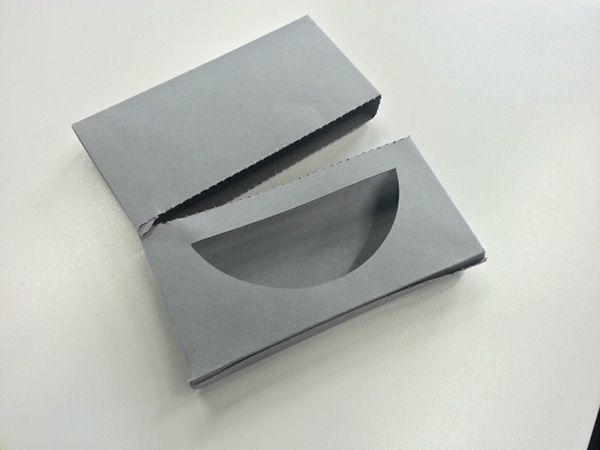 This pizza packaging is pulled apart. Another unnecessary expensive design. The window part is good in theory but it will steam up if you put a pizza in it. And where do you put in the pizza? (source)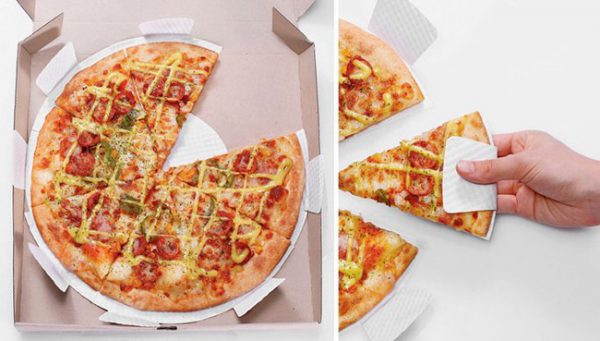 The pizza come in a standard box with separate napkins for each slice. Expensive, it will make it harder to get the pizza in the box. Besides eating pizza should be a little messy shouldn't it. Lastly who doesn't have paper or tissues at home?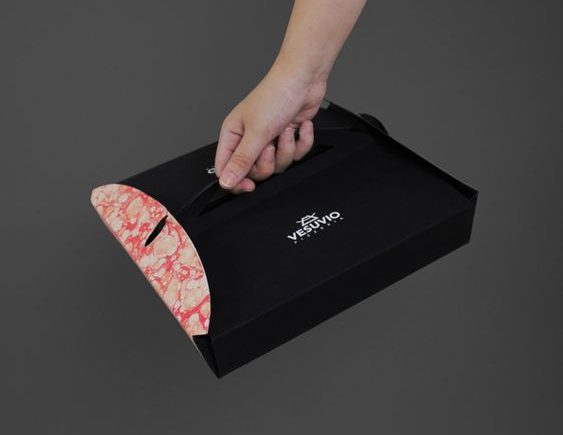 This one looks great. Now show me a photo of a person carrying more than three of these at the same time.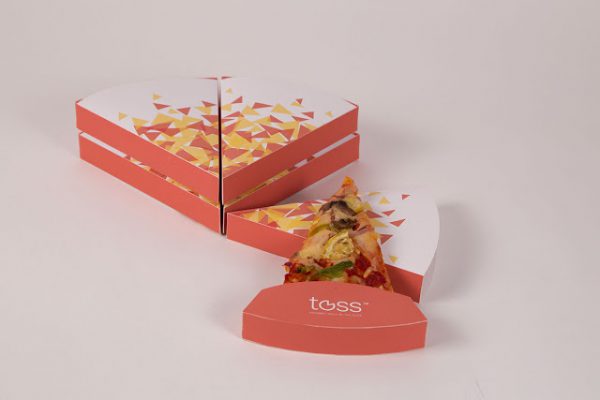 First, who eats only one slice? Secondly is people really that afraid of getting some grease on the fingers? I haven't even brought up how expensive this packaging would be.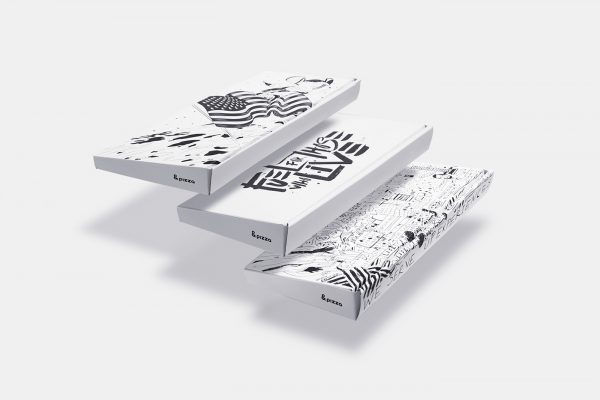 This looks kind of great, but who wants pizza in this shape? Maybe it's great but when it's comes to pizza I'm kind of traditional. Sure I can get the occasional focaccia style pizza but I think most of us want the pizzas round. (source)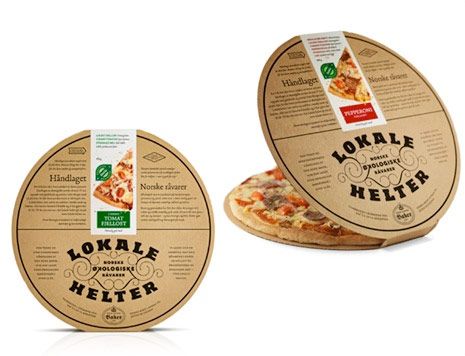 The idea of making a round pizza box for a pizza makes perfect sense. But it is more complicated to fold into a functional packaging and it uses almost as much material for the packaging. I don't understand what the benefit is of making it round either.
How a Pizza Box Should Look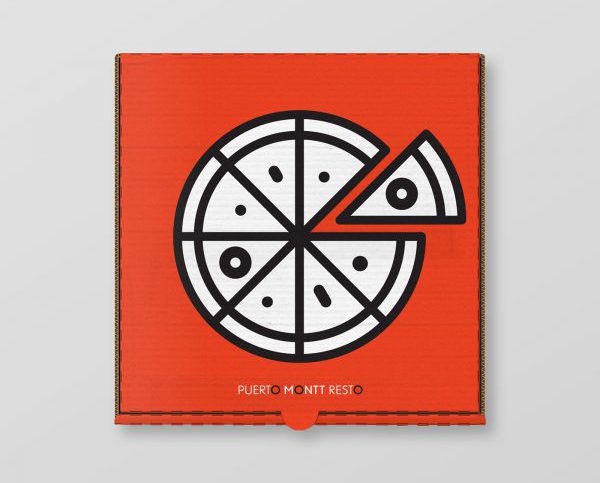 Here is how a pizza box should look. Easy to open to slip a pizza in there. Stack them high, keeps it warm and the design is great. (source)