Fairytale Chocolate Packaging for Choco Chou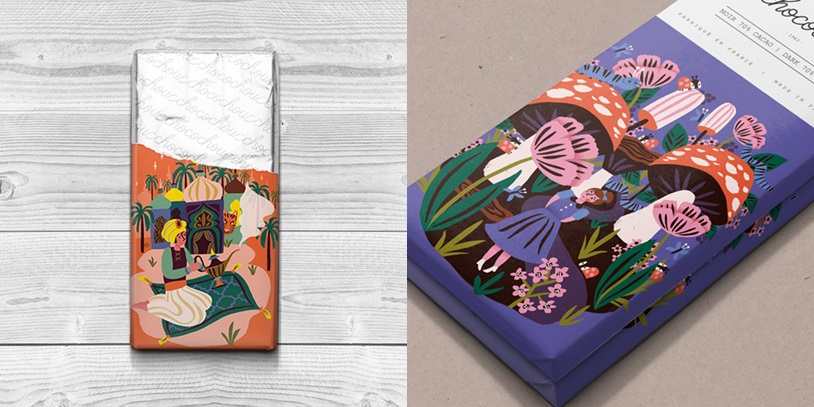 Let's take a look at the Choco Chou Fairytale Chocolate Packaging. With inspiration from some of the most classic fairytales they created some great looking chocolate packaging.
Fairytale chocolate packaging was the idea for the design for the Coco Chou chocolate range. With the help of illustrator Marijke Buurlage they used five of the most known fairytales and created an unusual design. Especially when it comes to chocolate packaging.
In the world of chocolate it's not easy to make your mark in the shelfs. Just take a tour of all the chocolate packaging projects I featured here. Choco Chou decided to go with a fairytale theme.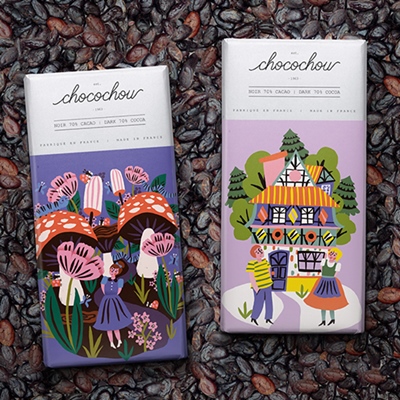 To get that fairytale theme working they used the Illustrator Marijke Buurlage and she created five different illustrations. The five stories used for the design is Aladdin, The Swan Princess, Red Riding Hood, Hansel and Gretel and Alice in Wonderland.
What I like about the design is that they've let the illustration speak for itself. A simple white area with the brand name and then just the illustration. The illustration style works perfectly with the theme. I would never be surprised if I would find one of this in one of the books from my childhood.