Fatih Tutak of The House on Sathorn, Bangkok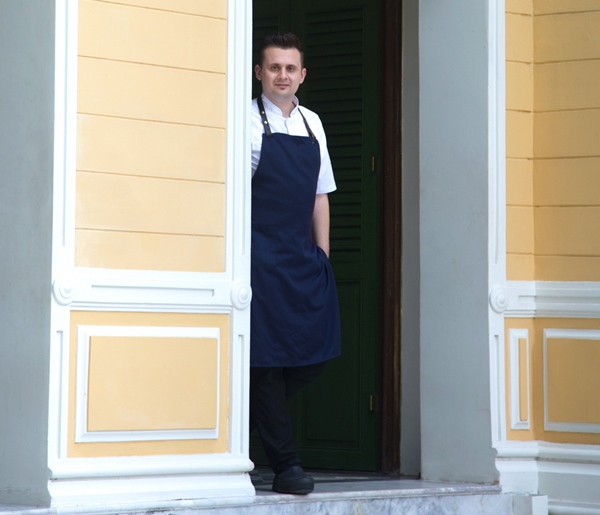 In this Chef Q&A we talk to Chef Fatih Tutak of The House on Sathorn in Bangkok. Fatih Tutak was born in Istanbul, Turkey and have traveled and worked top restaurants all over Europe and Asia. In our Chef Q&A we talk about how he became a Chef, his favorite food memories and why every Chef should visit Thailand, keep reading.
How did you decide to become a Chef?
I became a Chef because of my Mom, she's a great cook and everyone loves her food. I was 10 years old and watching my mom in the kitchen all the time. Smelling the butter frying the onions, watching the meat roasting in the oven every day.
My mom saw my interest and asked me to peel the onions and I started to help her. I was very talented, fast, passionate and happy that I got to be involved in creating dishes for other people.
After a while I started to cook by myself when I was home alone and I tried to discover how to cook. Then, when I started feeling confident that I really could cook, I started to cook for my friends too. I was 14 years old and I was 100% sure that I wanted be a Chef, and there was no other profession that could make me that happy.
How would you describe your cooking?
My cooking philosophy is mainly Asian inspired. I was born and raised in Istanbul, but my real culinary journey has been during my last 9 years in Asia Pacific as a Chef. I built my own style of cooking while working and living in great cities like Qingdao, Beijing, Tokyo, Singapore, Hong Kong, and Bangkok.
Each of my creations come from gastronomic memories and moments that I enjoyed and will never forget. It really doesn't matter what you cook or how you cook it, the most exciting part of the experience is the intention, the process and story behind it.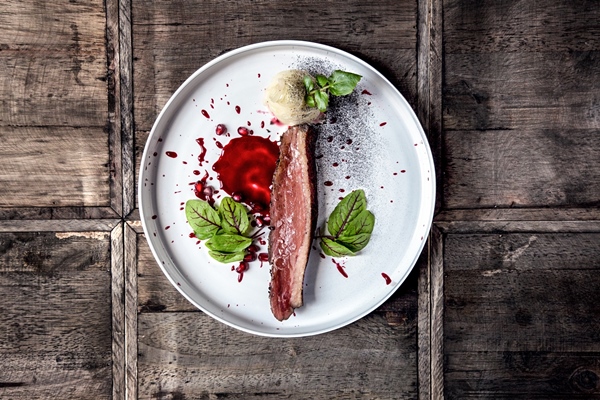 Do you have a favorite food memory?
I have two very important favorite food memories, the first one was when I was 18 years old. I entered the kitchen of Chef Paul Pairet and I thought I was in a NASA space station. Everything was absolutely unique and the techniques he used were extraordinary.
The second one was when I was working at Nihonryori Ryugin Tokyo. Chef Yamamoto wanted me to eat his food as a guest for my first day of work. Everything I tasted was very delicate and prepared with high respect of the product, which makes you understand the real Kaiseki Cuisine.
You're from Istanbul and have worked in many parts of the world, have you found a favorite country?
I think my favorite country is Thailand because I love the people and culture here. I have unlimited freedom and I get to fulfill my dream that I have planned many many years ago.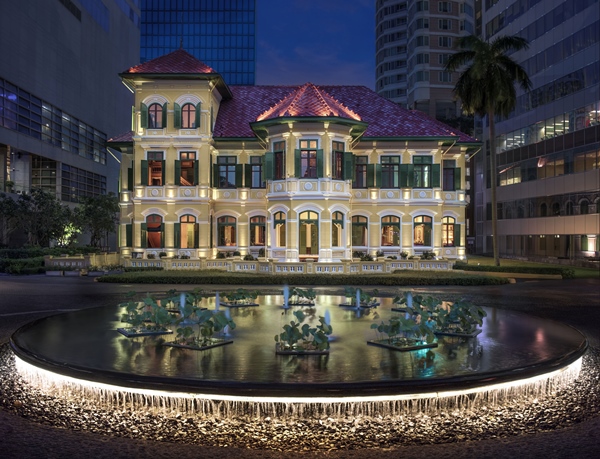 Is there anything from home that you miss and always eat when you get a chance?
First, I always miss and crave my Mom's food and of course our amazing classic Turkish cuisine, especially street food.
At The House on Sathorn you offer a fun dining experience, do you think that is the future of fine dining, a more relaxed and fun way of eating?
Absolutely. I agree that the future of fine dining will be fun dining because based on my experience, diners don't want to go stiff restaurants anymore with table cloths, fancy candles, plenty of cutlery on the table and a sniffy service team.
Going to a gastronomic restaurant should be an overall experience from A to Z. It's like a theatre where guests should be having fun and enjoying every moment.
Diners nowadays want to have a more casual but professional experience, focused more on the quality of products and creativity of using simple and unique ingredients.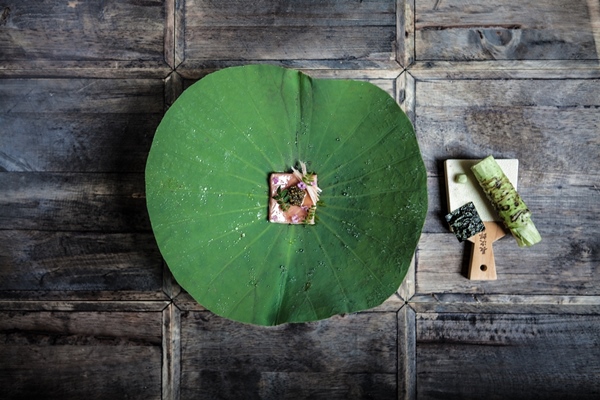 What is your creative process like when creating new dishes?
I cook what comes to mind and sometimes I recall memories from my childhood without too much thought or consideration. The beauty is nature itself, just respect it and let it inspire you.
Where do you like to travel for culinary inspiration?
I like to travel to places that have great food products and places that highly respect their own cuisine.
Now you cook in Thailand, have you found any new favorite ingredients there?
Thailand is an amazing country and I can find many of my favorite ingredients here. Ingredients here are unique and cannot be found anywhere else. We source local ingredients all the time and work very closely with our suppliers. We use organic produce from the North of Thailand and most of our vegetables and herbs are locally produced.
I think all chefs should visit Thailand at least once in their lifetime to be inspired by its ingredients and cuisine.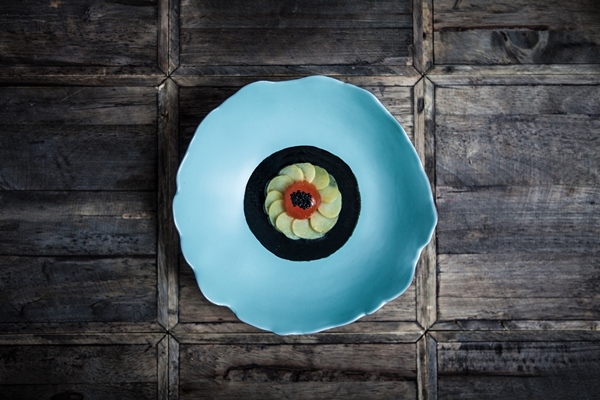 Besides visiting The House on Sathorn, what can't be missed when it comes to food in Bangkok?
My favorite places in Bangkok for food is Or Tor Kor Market, Chinatown street food, Nahm Restaurant and the Floating market.
Thank you Fatih Tutak for your time and keep cooking.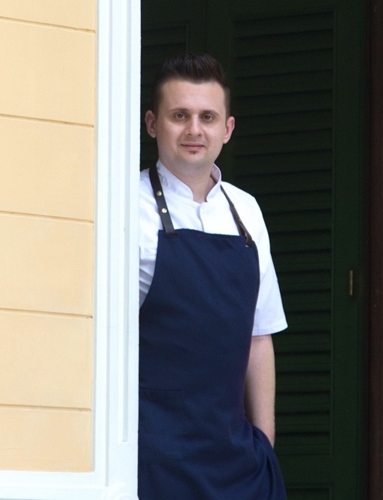 Name: Fatih Tutak
Age: 30
Birth city: Istanbul
Current city: Bangkok
Education: Culinary
Favourite quote: Rock & Roll Chef
To keep up with Fatih Tutak you can check out The House on Sathorn on Facebook. You can also follow them on Instagram where you'll find them @thehouseonsathorn.
About The House on Sathorn
The House on Sathorn is set in a 127 year old colonial mansion on Sathorn Road in the heart of Bangkok. It offers nostalgic, theatrical flair to the city's old-and-new juxtaposing scene as it is transformed into a hot venue fuelled with artisanal Asian-inspired cuisine, cocktails, and exceptional art and performance converge. The House of Sathorn is one part of the Bangkok W Hotel. For information, opening hours and booking visit The House on Sathorn online.
About W Hotels
W Hotels is an international hotel chain that was started in 1998 with the first W Hotel on 49th and Lexington in New York City. Since then W Hotels have expanded to over 60 different hotels in more than 30 countries all over the world. Each hotel is uniquely inspired and designed by its destination. Each W Hotel offer signature restaurants and bars that is not only aimed at the guest but for locals as well.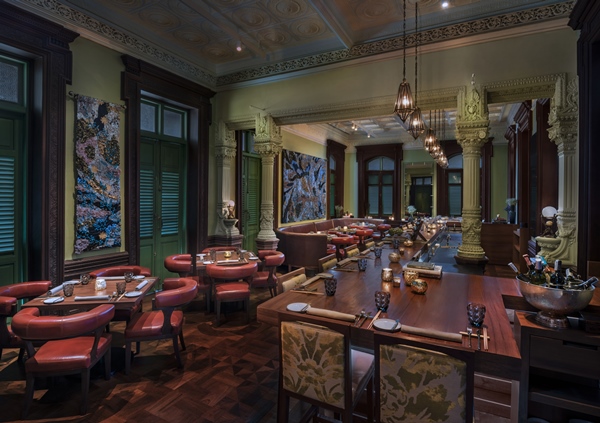 About Ateriet's Chef Q&A
Chef Q&A at Ateriet is my way of giving great chefs the respect they deserve. I interview chefs from all over the world with the stuff I want to know. If you know a chef I should interview or have any other suggestions don't be afraid to let me know, just leave a comment or send an email. You can read my other Chef Q&A's here or explore all these great chefs and restaurants in my Chef Q&A Map, you'll find it here.