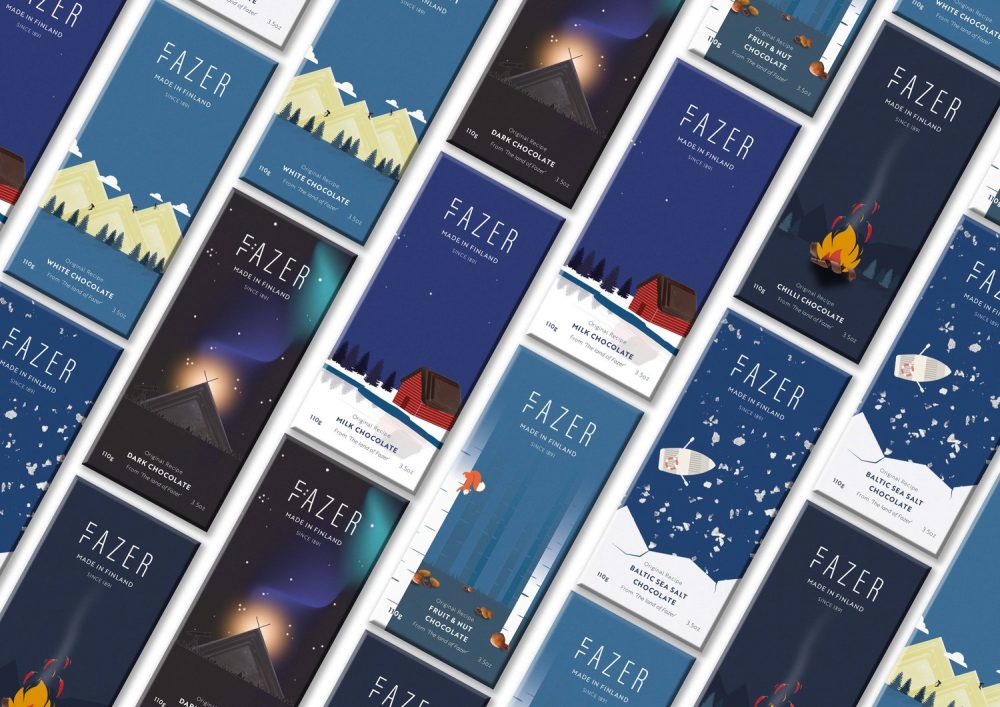 Fazer is a chocolate brand from Finland. The new Fazer chocolate design captures the essence of Finland. Keep reading to see what I mean.
Fazer Chocolate just made a new set of designs with the help of Maddy Russell. The result is not just a beautiful chocolate bar packaging design. This new one actually captures the essence of Finland.
The chocolate comes in six different versions, all with their own flavor. The flavors are standard, no weird ideas that stand out when it comes to flavor. We've got white, dark, milk, fruit and nut, sea salt and chili chocolate.
Personally, I think this is enough but that is of course if the chocolates are seriously tasty. Now let's keep going with what this is about, the design.
Dark Blue and real Finnish Stuff
All the six versions of the chocolate uses the same base color. A saturated dark blue that to represent a dark blue Finnish sky. It is also the same color that the brand Fazer uses in its logo.
The blue is used in a few different versions and represent different things. From the very dark blue to illustrate the night sky to a lighter blue that is used for the sea.
Besides the Finnish dark skies and sea, the design uses other very Finnish things like birch trees, a red cottage, ice and mountains. These are all things that you'll find in Norway and Sweden too but that's not a problem.
The blue with a great design, winter nights and clean design work really makes this a great design. I do hope we get to see this in stores.
For more great chocolate packaging do check out my full coverage here.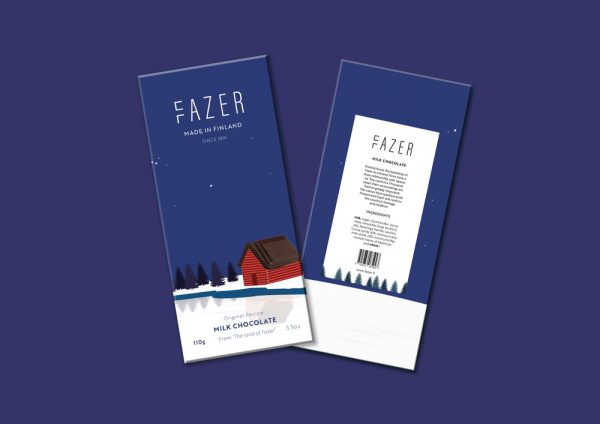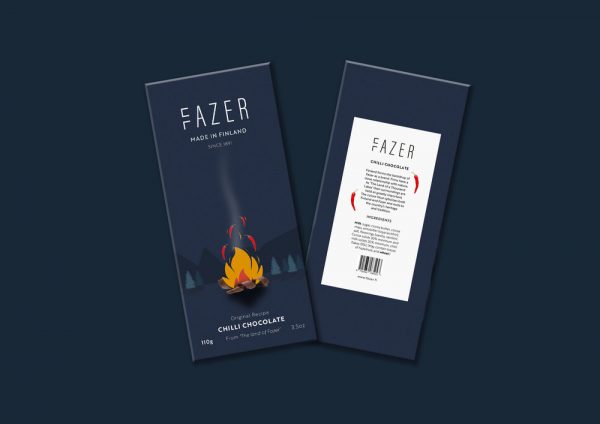 Tags: chocolate, chocolate packaging, fazer, finland