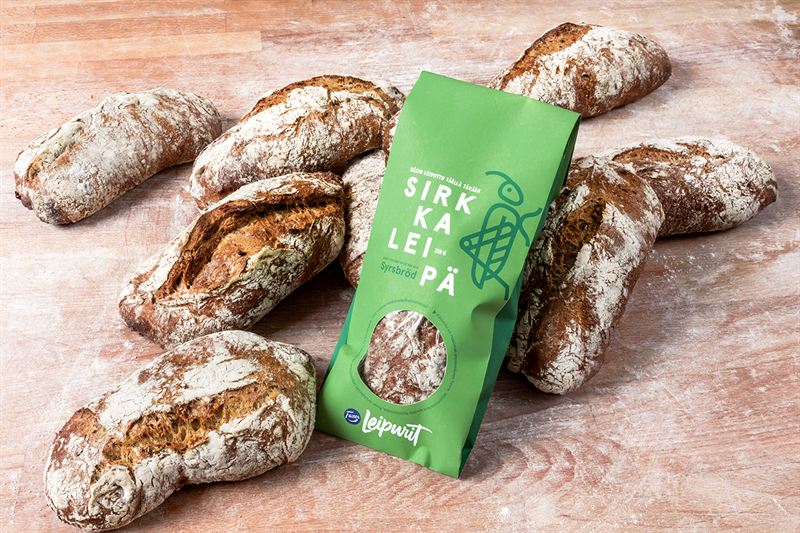 Finish food company Fazer just launched the first insect bread for grocery stores, read all about it.
Fazer in Finland launched the world's first insect-based bread at the end of November. The bread became available in 11 Fazer in-shop bakeries in Finland on November 24th.
What is insect bread
The bread created by Fazer is a regular bread that has been getting an extra ingredient, crickets. Roughly 70 crickets go into each loaf of the new insect bread. But you don't have to worry about biting down on a crunchy cricket. The insects are ground into a flour which is mixed with the regular ingredients in the bread. In the finished product, 3% of the bread is crickets.
The bread is called Fazer Sirkkaleipä which means Fazer Cricket Bread. Fazer has been developing the bread since last summer but hasn't been able to launch it until now because of the ban on selling insects as food in Finland.
The ban was unexpectedly released on the 1st of November, 2017 and Fazer did not waste any time getting their new innovation to the market. It's nice to finally see that a major company are creating a real product made for a wide audience.
Cricket Shortage
Fazer wants to eventually make the bread available to a larger audience starting with all of the Fazer in-store bakeries. This first launch is limited because of a shortage of raw material for the insect bread.
This is not just a problem for Fazer in Finland. There is another company called Zircca who makes protein bars using cricket flour as well which has become a big hit before even being properly launched. So the same country seems to have not one but two new hit products made using insects.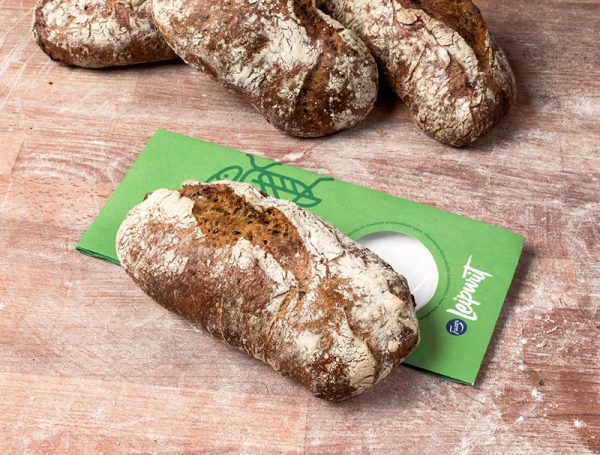 Fazer About Insect Bread
Here's what Markus Hellström, Managing Director of Fazer Bakery Finland says about the insect bread launch.
"We wanted to be in the forefront of the food revolution. We want to boost growth in the bread category with hand-made artisanal bread, also in the future. In the Fazer in-store bakeries, we can easily bake and test different kinds of novelties. The first-in-the-world Fazer Cricket Bread is a great example of this."    
Juhani Sibakov , Director, Innovation of Fazer Bakery Finland says:
"The leading star in our bakery products is always excellent taste. We made a crunchy dough to enhance taste and increase mouthfeel. The result is delicious and nutritious. Cricket bread is a good source of protein. Insects also contain good fatty acids, calcium, iron and vitamin B12."
According to Juhani Sibakov, everything points in the direction that, in the future, insects will be an important ingredient in food also in the western world.
"Mankind needs new and sustainable sources of nutrition. According to research, of all the Nordic countries, Finns have the most positive attitudes towards insects**. We are looking forward to seeing how our novelty bread is received", Juhani Sibakov goes on to say.
For more about the insect-eating trend you might want to check out the On Eating Insects cookbook that was released earlier this year. There you'll can experiment at home with these new ingredients.
I also have this small collection on how food packaging might look when we are adding new ingredients.
About Fazer Group
Fazer is an international family-owned company offering quality bakery, confectionery, biscuit and grain products as well as food and café services. Fazer operates in eight countries and exports to around 40 countries. Fazer's mission is Food with a purpose. Fazer's success, ever since its establishment in 1891, has been based on the best product and service quality, beloved brands, the passion of its skillful people and the Group's responsible ways of working. In 2016, Fazer Group had net sales of 1.6 billion euros and nearly 15,000 employees. Fazer's operations comply with ethical principles that are based on the Group's values and the UN Global Compact.