Feel The Swing With This Jazz Wine Bottle
This Jazz Wine bottle comes packaged with a swinging piano label, let's check out the full design.
This Jazz wine bottle is made for a brand called Jazz Nature and is made by LadysseNyadora Graphic Studio. As you can see the design is kind of awesome, even though I don't play the piano and rarely listen to jazz I would pick this bottle up at once if I would find it in stores.
The wine is a Spanish Cava and what better way to open up a bottle of sparkling than with some friends and jazz music.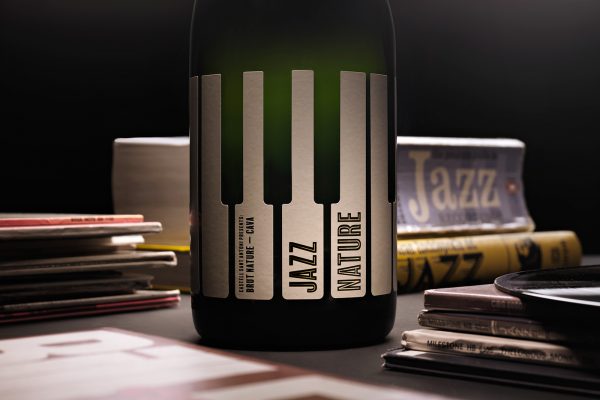 Besides the labels that give the packaging it's piano design it is a regular bottle of sparkling wine. As you can see it is all about the labels. A whole bunch of smaller labels makes up the design. At a quick look I thought it was one label printed to look like piano keys but look closer and you can see that it is actually individual ones.
I'm not an expert when it comes to production but I'm guessing if you would try to use this label for a big wine brand it would be problematic, to say the least, to get all these labels on in a good way. If you would make this design in one label instead I think you would get it to look almost as good as it does now but still make it great.
The cava also comes in a box with the same design printed on it. All in all a really cool project. You can see more work by LadysseNyadora here.
Another Piano Packaging Project
This is not the first project with a piano theme I featured here. Not that long ago I showed you this cool cake packaging made with a piano theme. If you missed it you can see it here.
For more great wine packaging you can see plenty more here.