Fictional Food Art by Joshua Budich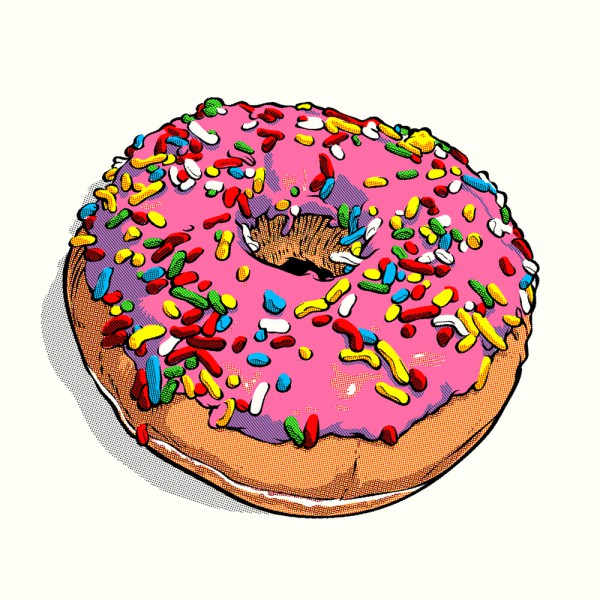 Take a look at these cool works of Fictional Food Art by Joshua Budich.
Joshua Budich is an artist from Baltimore, Maryland who have created a series of paintings called Fictional Food where he have taken some classic scenes from great movies and movie characters while they are eating their favourite food.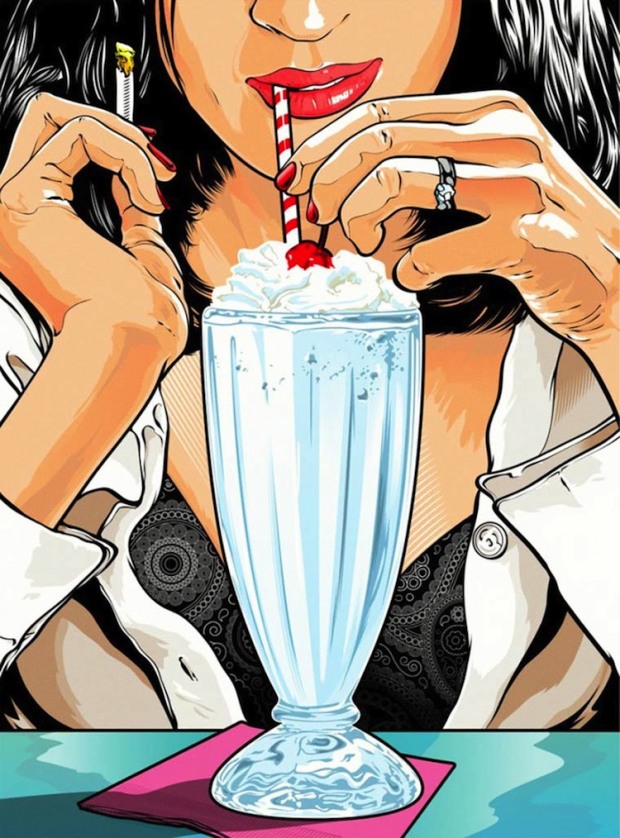 Some examples are Mia Wallace from Pulp Fiction drinking a five dollar milkshake, Homer Simpson chugging down a donut and The Dude from The Big Lebowski having a sip of White Russian.
The series also includes some classic food items from TV and Movies without any characters like a Crusty Burger or the classic Simpsons Donut.
All works by Joshua are for sale and if you want to get your hands of any of these fictional food art prints by Joshua you should get going since some objects have already been sold out.
If you want to see more of Joshua Budich art (and it's not all about food) you can visit his website, twitter and Instagram.