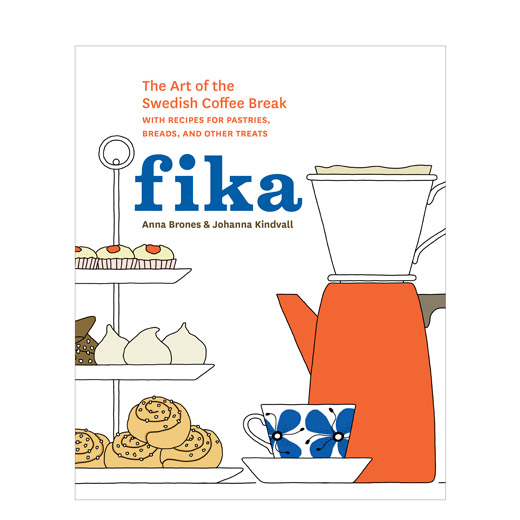 Check out the book all about Fika, read about the art of the Swedish coffee break in the Fika book released this spring.
I'm not sure if having fika should be considered an art, what you do is simply to sit down and drink coffee and chat with your friends. It's a social coffee break, not nearly an art form. But we do it a lot, so much that there is now even a book coming out on this subject.
From Swedish writer Anna Brones and illustrator Johanna Kindvall comes the book "Fika: The art of the Swedish Coffee Break" and it will give all the knowledge about this nordic ritual you'll ever need. Over 168 pages you'll learn the Swedish coffee history, how to make the best baked goods to go along with it all with great illustrations by Johanna Kindvall.
But remember, Fika is not that much about eating sweets and drinking coffee, it is taking a few minutes out of your day to hang out with friends that matter.
Fika: The art of the Swedish Coffee Break is released on the 7th of April by Random House and are available at Amazon.