OUR/VODKA Opens The First Manhattan Distillery Since Prohibition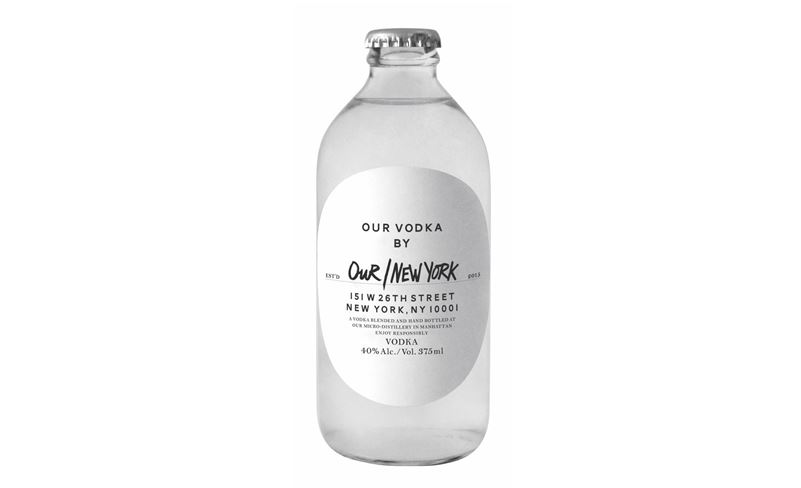 Great news for Manhattan and vodka lovers, OUR/VODKA opens the first manhattan distillery since prohibition, and you can visit.
This Friday, May 25th, 2018 OUR/VODKA opens its doors in Manhattan, New York. By doing so they will be the first Manhattan distillery since prohibition, well. The first legal one at least.
This will be the sixth OUR/VODKA city to be opened. The brand has a unique idea for their brand which first came to life in Stockholm, Sweden in 2010. What they do is invests in and build micro-distilleries in select cities while local partners run the business of producing and selling the vodka. Before New York, there are OUR/VODKA distilleries in Berlin, London, Detroit, Amsterdam and Los Angeles.
OUR/VODKA New York
The New York distillery will be located at 151 West 26th Street in the heart of Manhattan between Sixth and Seventh avenues. The micro-distillery will besides the distilling also offer a public tasting room, retail shop, gallery and event space.
It's fitting that besides vodka there will also be a gallery since the distillery will be run by Dave Ortiz. If you haven't heard about Dave Ortiz before he is somewhat of a New York skateboarding legend, artist, and entrepreneur. Here's what Dave himself says about the new plans:
"When Our/Vodka approached me about Our/New York, it sounded too good to be true at first, but Our/Vodka isn't based on superficial brand ideas; it's based on real people combined with real expertise and I was immediately attracted by the opportunity to grow a brand that New Yorkers can really identify with."
So I guess all us New York visitors will have to put another place on the list of must-visits. For more about how to drink and use vodka among other drink ingredients check out my full drink recipe archives here.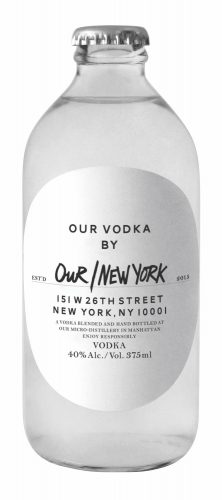 About The Vodka
The vodka is partly distilled, blended in small batches, and hand-bottled onsite at the micro-distillery following the same global recipe, but with ingredients sourced as locally as possible without compromising on quality to give each city its own unique flavor profile. Our/New York is a corn-based super-premium vodka that is blended using New York City tap water for a vodka that is smooth, fresh and pure with a slight grain and fruity note.
About OUR/VODKA
Our/Vodka was founded in 2010 by a team of entrepreneurs in Stockholm, Sweden, with the idea of creating a global vodka brand with local roots, driven by a deep love for each city. Our/New York is the sixth member of Our/Vodka family which has already successfully launched in Berlin, Amsterdam, London, Detroit, and Los Angeles. Following New York, Our/Vodka plans to open in Miami. Our/Vodka is the brainchild of Founder and CEO Åsa Caap and was treated as a "black ops" secret project within Pernod Ricard before the first distillery opened in 2013 in Berlin.
About OUR/NEW YORK
Our/New York is a new vodka distillery located in the heart of Manhattan, New York City and is part of Our/Vodka — a global family of local micro-distilleries in cities around the world. Our/New York will be the first legal distillery to open in Manhattan since Prohibition and is born out of a partnership between Our/Vodka and local New York skate wear entrepreneur Dave Ortiz founder of local skate and fixed gear companies DQM (Dave's Quality Meat) and Dave's Wear House.